Having the establishment proposal approved by the Government as of 3 June 2019, it's expected that the construction of FLC University in Quang Ninh will be commenced on 25 August.
At the end of July, in Binh Dinh, Bamboo Airways, a member of FLC Group, officially kicked of the construction of Bamboo Airways Aviation Academy, a prominent project in the education sector by the Group. The project is located on an almost 10 ha area with a total investment of nearly VND 700 billion (about US$ 30.1 million) for the establishment and development phase. The academy, once completed and putting into operation in 2022, can handle nearly 3,500 students enrolled every year with various majors: Piloting, Flight Attending, Engineering, Ground Operating, etc.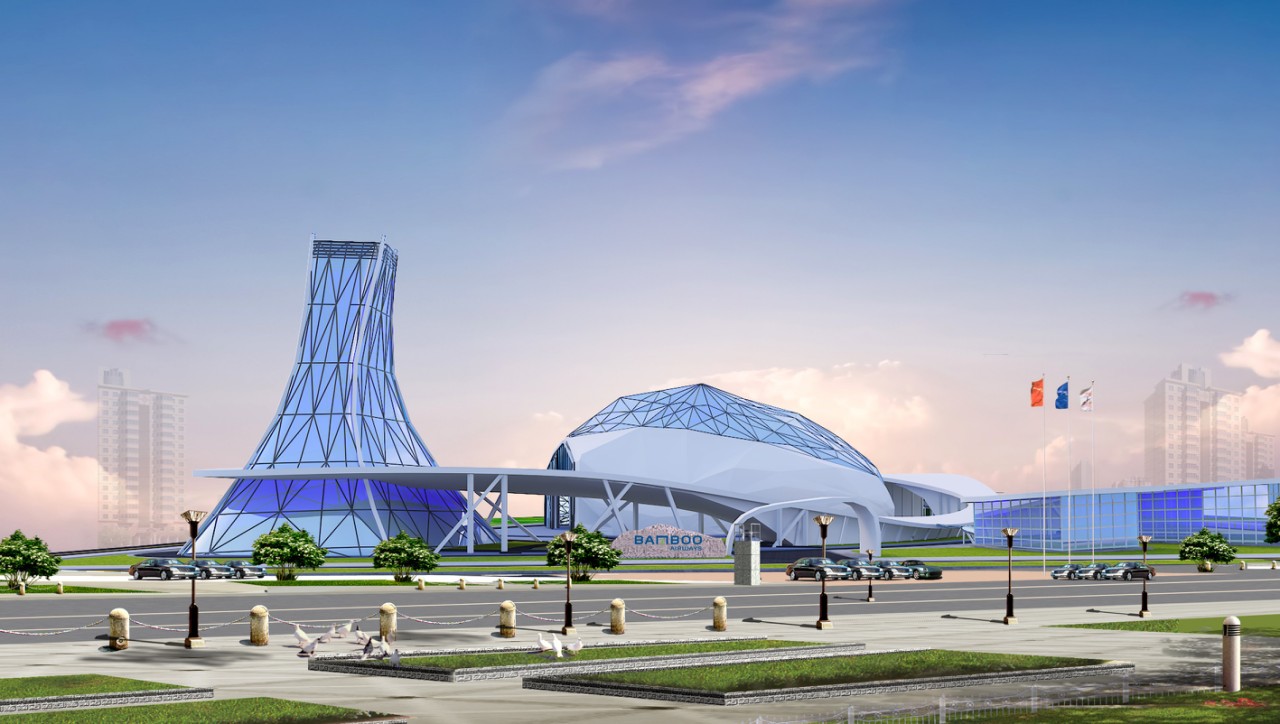 3D Design of Bamboo Airways Aviation Academy
The project indicates the first footprint of FLC Group in the field of human resource development given the context that Vietnam is facing great challenges due to a shortage of qualified workforce, especially in the tourism sector, services, aviation and technology.
Right after Bamboo Airways Aviation Academy, according to the latest information, FLC Groups plans to further expand the presence in the education sector with another outstanding project, FLC University which is prepared to be commenced at the end of August 2019. The University will be operating in the non-profit model in Quang Ninh.
International standards
Located in the center of Ha Long city, the University has an area of 50 ha with a total investment of nearly VND 4,000 billion (about US$ 172.3 million). The University is designed to provide multi programs at various majors associated with the development of "Comprehensive Training Model" in Quang Ninh.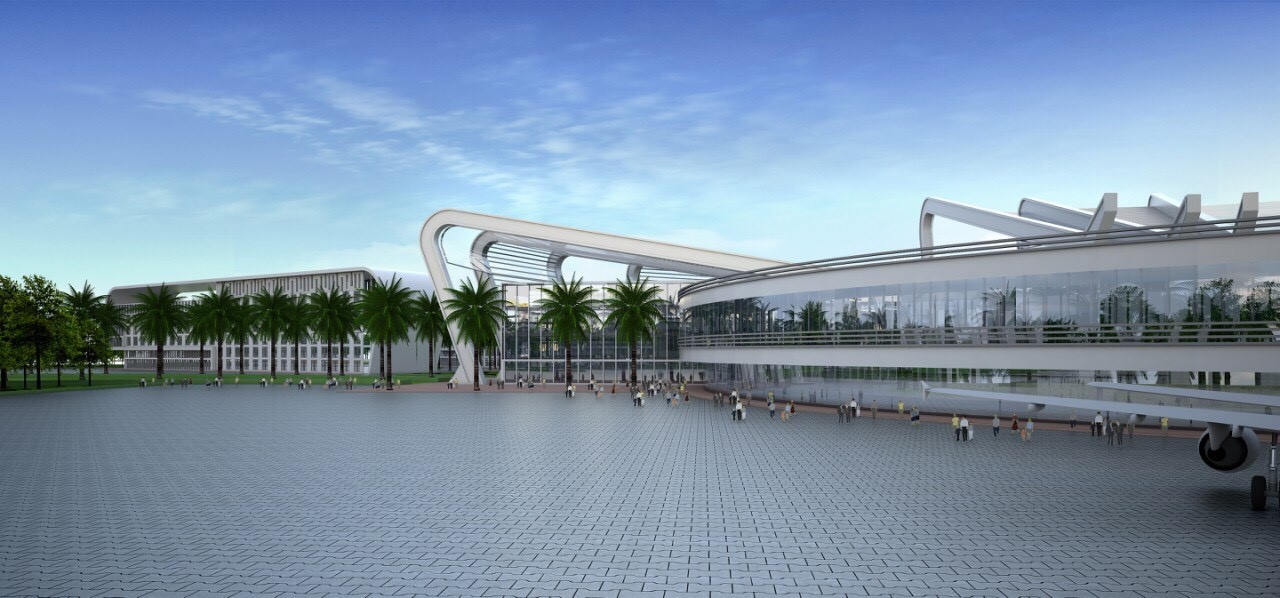 3D Design of FLC University in Quang Ninh
A unique and different highlight of this model is that FLC University will be the center and surrounded by urban areas and commercial centers along with satellite manufacturing and services enterprises, directly supporting demands for practice and research of students. This model is considered to be a solution to the problem of "non-pairing study and practice" which is one of the emerging challenges in the education sector of Vietnam.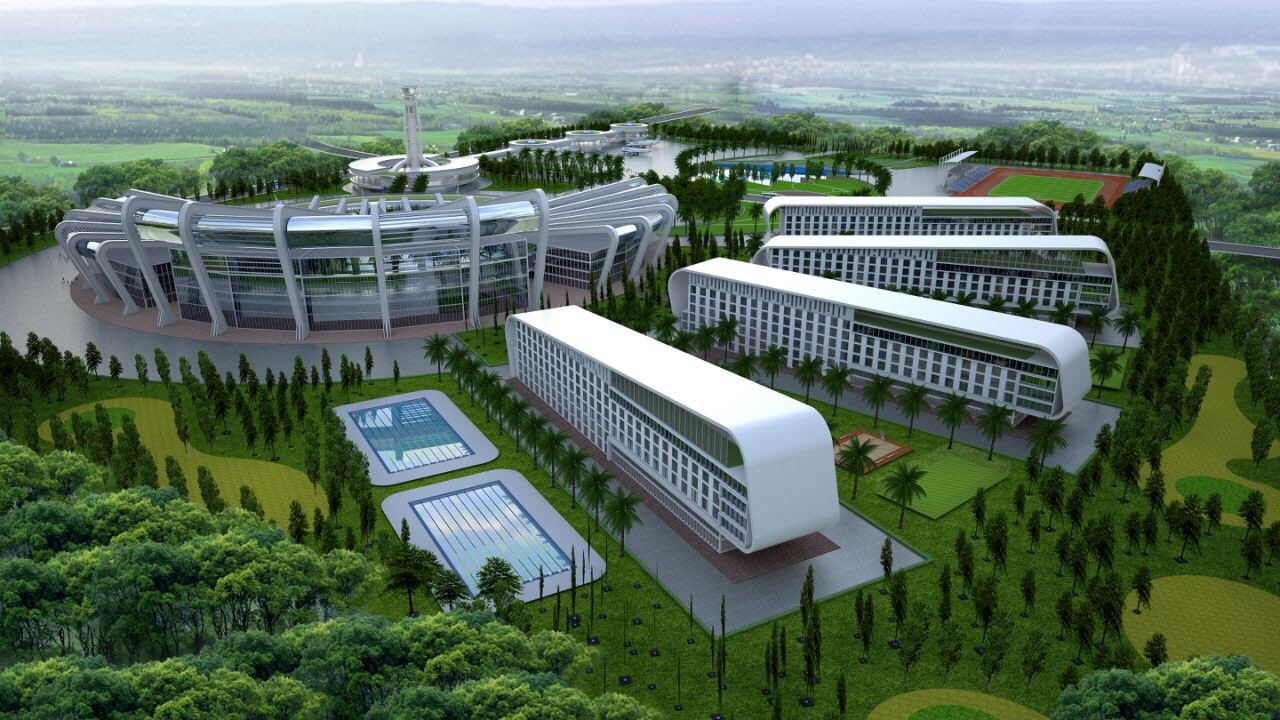 The University expects to welcome the first enrollment season at the end of 2020
The university targets in the shortest time to be listed in the QS World University Rankings, satisfying ASEAN University Network (AUN) Quality Assurance Assessment; and being in the list of AACSB-accredited business schools and programs. And the University strives to provide students with a methodical and world-class education environment in Ha Long which is similarly observed in oversea study.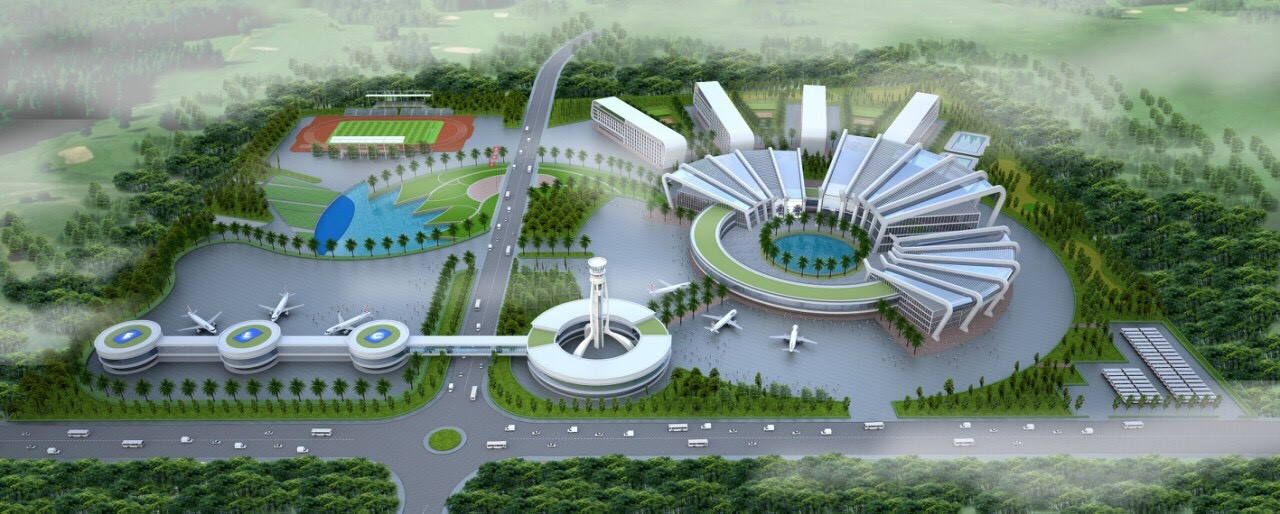 Systematic facilities of FLC University
In terms of facilities, FLC University is fully equipped with advanced educational facilities to serve all current training programs. The university design is supported with a prestigious consultancy team from Australia and is highlighted with an outstanding structure including a large lecture hall with flexibly designed classrooms; a 3-floor library designed as a learning center integrating E-learning system and electronic library; an administrative block including a house storing awards and certificates, a museum and an office building for the School Management Board with a maximum capacity of 20,000 seats; a dormitory and cafeteria area serving up to 1,000 students, etc.
Given multi-major programs focusing on key areas of high technology, tourism and aviation, the University expects to manage the first enrollment season at the end of 2020 having 600 students enrolled, increasing to 6,100 students in 2024 and 10,000 students in 2035.
"Through the investment in FLC University, the Group expects to develop a superior university providing advanced graduate and post-graduate programs in terms of learning methods and curricula. The project shall contribute to the development of high quality human resources and to the development of important economic sectors in Vietnam in general", shared the representative of FLC.
Aggressively breaking new grounds
While Bamboo Airways Aviation Academy and FLC University are the two new imprints of FLC Group in the education sector, a series of property projects which have been and will be launched in the end of the second quarter and the third quarter of this year show the Group's continued orientation and intention of investing large-scale and integrated projects in core sectors which has gained FLC good reputations.
In the Central Vietnam, FLC Quang Ngai, a hospitality complex, was kicked off at the end of June in Binh Son (Dung Quat Economic Zone) with an area of 1,026 ha and a total investment capital of VND 11,000 billion (about US$ 473.6 million) for the first phase. Once completed and coming into operation, FLC Quang Ngai is expected to be one of the top hospitality complexes combined with shopping and entertainment services in the South Central Vietnam.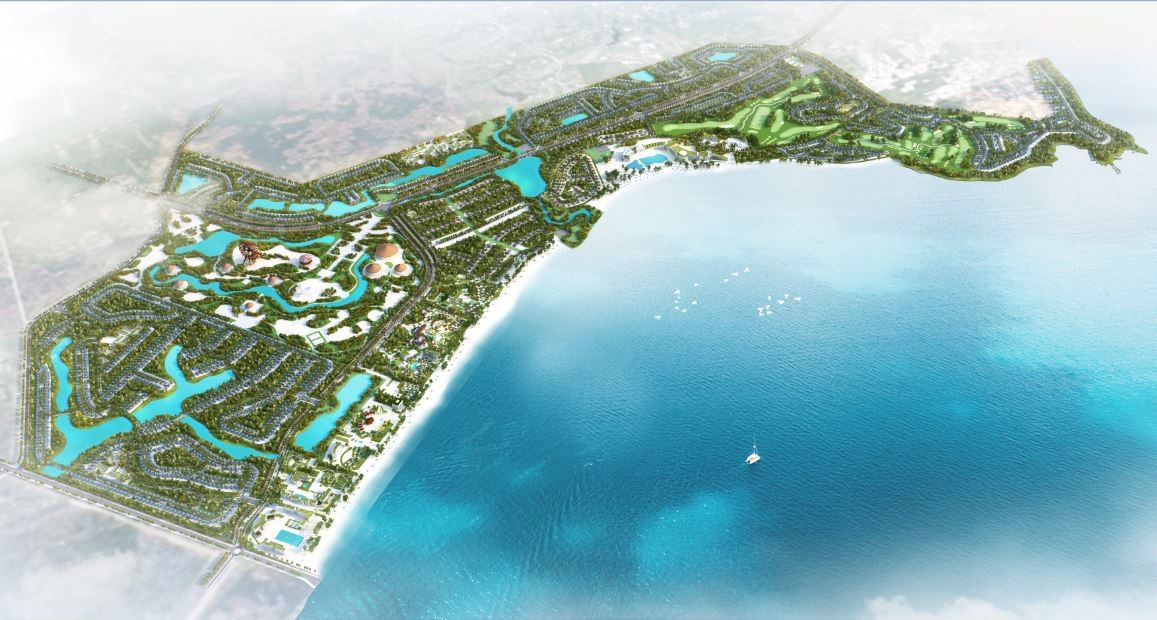 FLC Quang Ngai – a large scaled project recently launched in the South Central Coast
In the Southwest, on July 21, FLC Group also successfully completed the groundbreaking ceremony of FLC La Vista Sadec Urban Area in Dong Thap province with an area of 15 ha which is designed to become a modern and synchronous urban complex in the Mekong Delta region.
And in the early of August, FLC Group sent an announcement that FLC Legacy Kon Tum in Kon Tum city was about to be launched, the very first destination of FLC in the Central Highlands. It is expected that after Kon Tum, there shall be many more projects to be commenced in new markets such as Gia Lai and Tuyen Quang.
In the second half of 2019, FLC is expected to show its strongly accelerated move with a series of new project launches in various fields. The strategy of developing an integrated and coherent ecosystem combining from real estate, aviation, tourism to hospitality, education, health … is being promoted synchronously and drastically by FLC which shall eventually serve increasingly diverse needs of the community and society.