On April 28 and 29, Bamboo Airways launched 2 regularly-scheduled flights from HCM City to Singapore and Thailand, marking the airline's  first routes to Southeast Asia this year.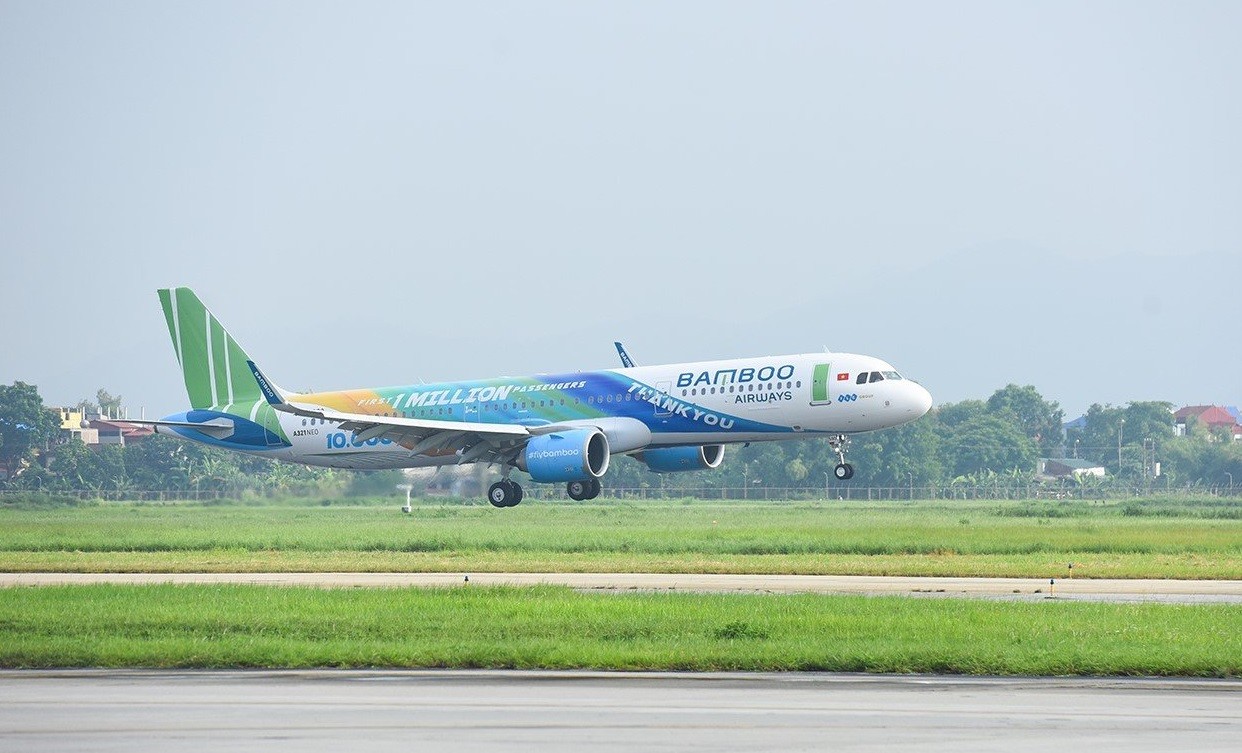 On the morning of April 29, Bamboo Airways' flight QH305 took off at Tan Son Nhat International Airport (HCM City) to Changi Airport (Singapore), marking the airline's first regular route to Singapore. Earlier on April 28, the airline launched its first regular HCM City – Bangkok flight. 
Deputy Chief Commercial Officer of Bamboo Airways, Hoang Ngoc Thach said the airline is gearing up its process of bridging Vietnam and ASEAN countries besides current fully operated routes to Northeast Asia; thus expecting to meet increasing travel demands especially in the crowded summer season 2022.  
The airline will operate the modern A320 aircraft on these routes, initially with 2 return flights/week increasing to 3 return flights/ week from May 2022 for HCM City – Singapore; 3 return flights/week increasing to 4 return flights/week from June 2022 for HCM City – Thailand. The frequency will be ramped up depending on market demands.  
These regular services have been opened for ticket sales on all Bamboo Airways' official channels, with a favorable price from only VND 116.000/USD 5 (base fare) per flight as a tribute to customers on this special occasion.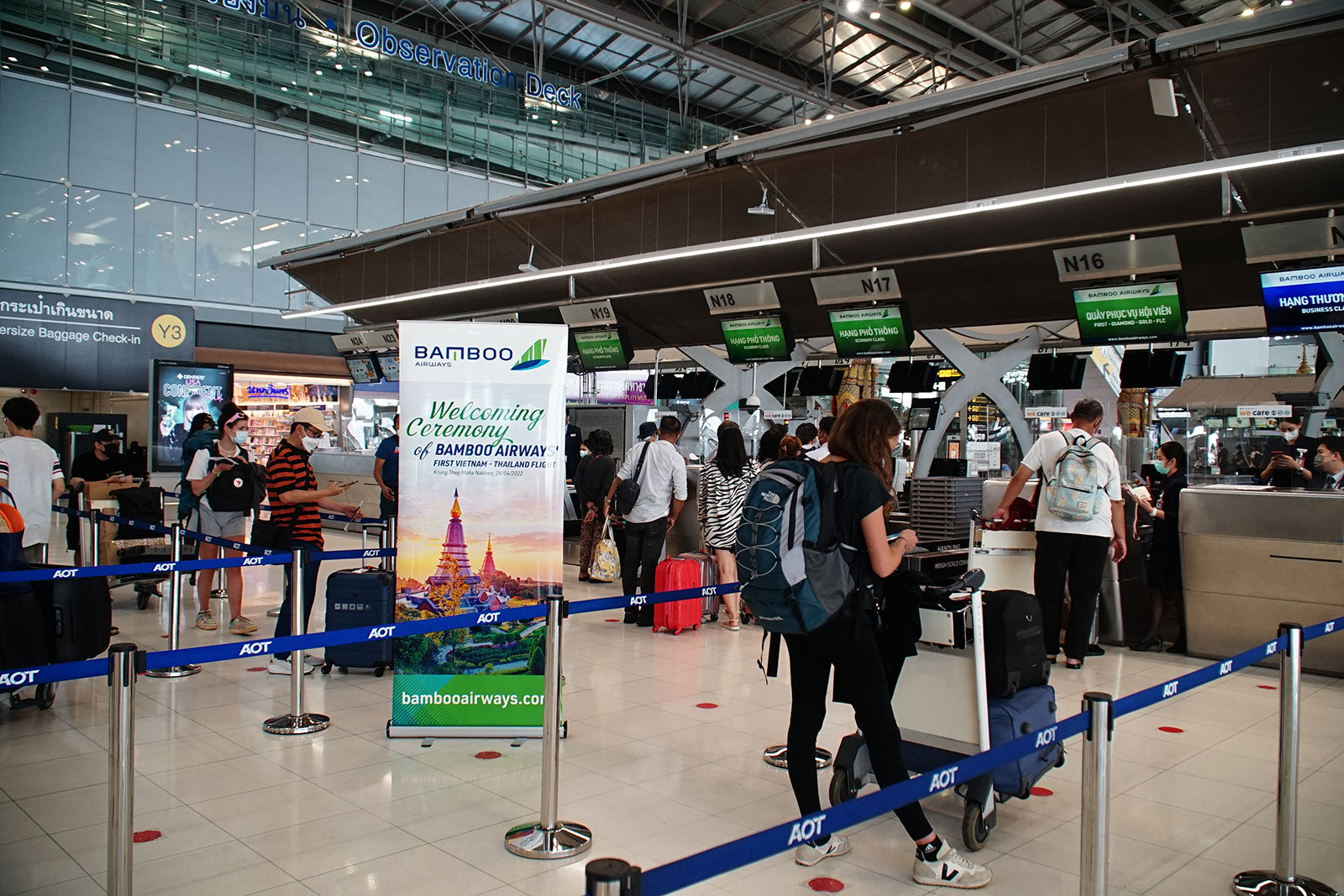 Passengers on the first regular HCM City – Bangkok flight of Bamboo Airways 
 "We are more than delighted to welcome numerous passengers on the first regular flight to Singapore and Thailand of Bamboo Airways. In an attempt of providing the utmost safe and punctual flights along with dedicated and professional services, Bamboo Airways hopes to be the first choice for tourists when it comes to memorable sky-exploring journeys of hospitality", said Mr. Hoang Ngoc Thach.  
Mr Lim Ching Kiat, Changi Airport Group's (CAG) Managing Director of Air Hub Development said, "We are heartened to welcome Bamboo Airways to the Changi family as it celebrates the launch of Singapore as its second destination in Southeast Asia. Vietnam is currently Changi's 9th largest passenger market and a popular holiday destination among Singaporeans. CAG is currently working with airlines to launch new destinations in Vietnam such as Hai Phong, Phu Quoc and Nha Trang".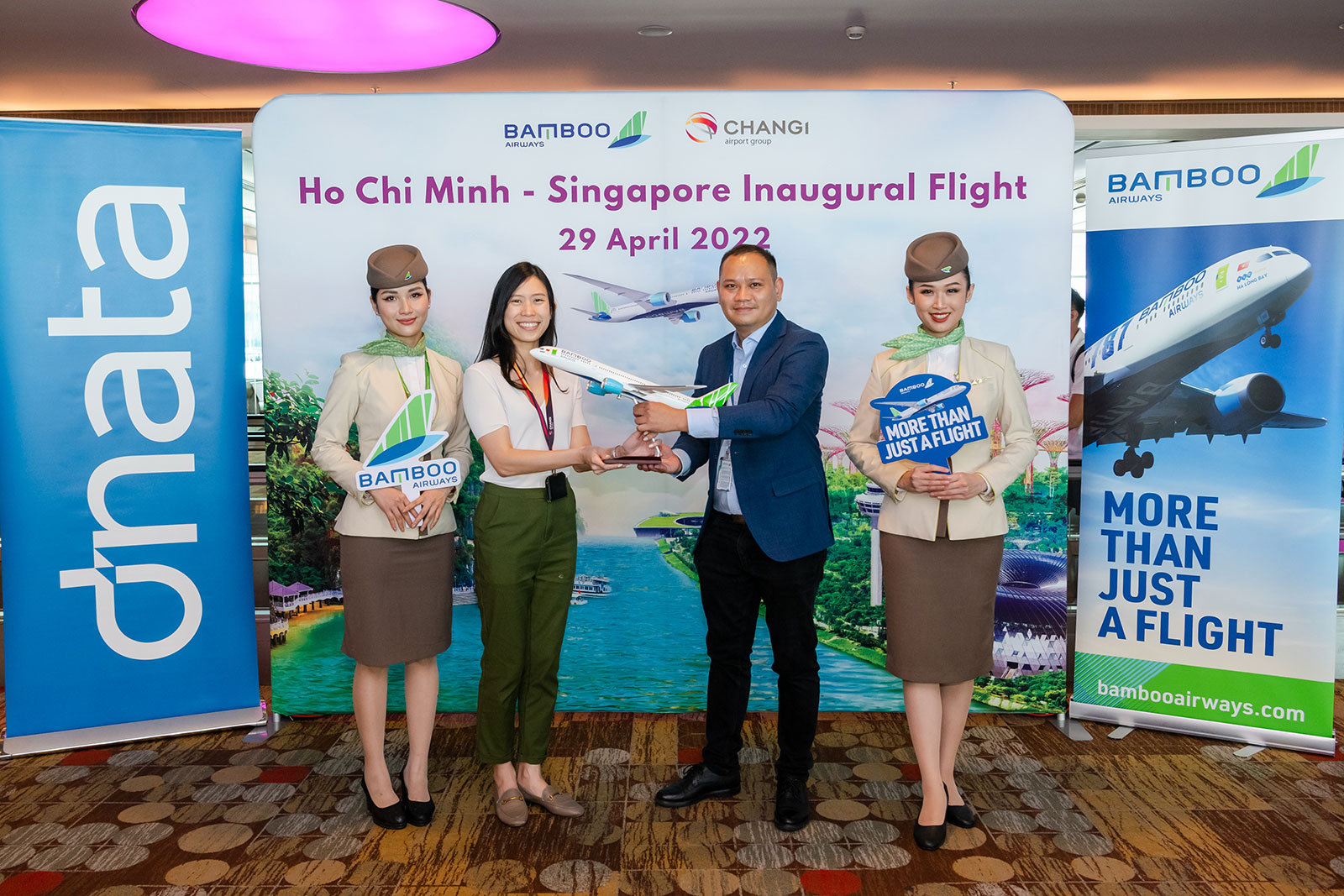 Bamboo Airways' representative and Changi International Airport's representative handing gift to celebrate the HCM City – Singapore flight  
Flying beyond limitations 
The "Lion City" and the land of "Wats" are among the most wanted destinations of Vietnamese tourists in the Asian region. Entering Singapore and Thailand only requires an ordinary passport within 6-month validity as this is one of visa-free countries for Vietnamese citizens.  
In this April, representatives of many Thailand travel agencies has predicted a surge in the travel demands of Thai tourists to Vietnam after the pandemic. The online travel Agoda also revealed Thailand is the most sought-after international destination through the booking database of Vietnamese tourists from April 1 to 14, 2022.  
 Vietnam is also an attractive destination for Singapore tourists as 90% of Singaporean are eager to visit Vietnam in 2022 according to a current survey of CAG. 95% said they would stay in Vietnam for at least 7 days and their most wanted attractions include HCM City, Hanoi, Ha Long, and Da Nang.  
As of now, travel restrictions have been lifted to create hassle-free travel for tourists. Singapore has launched the Vaccinated Travel Lane offering quarantine-free travel for Vietnamese with a green travel pass, Vietnam stopped medical declaration for international arrivals, meanwhile tourists with Covid-19 negative result can enter Thailand without any further test or quarantine requirements.  
In such context, Bamboo Airways expects every new route connecting Vietnam to Thailand and Singapore will contribute to promoting trade and tourism post-pandemic recovery of countries.  
The airline's representative also stated to commence service between Vietnamese capital Hanoi and Singapore from May 4, 2022. This will lay a solid foundation for Bamboo Airways to operate many more routes from Vietnam cities and provinces to Southeast Asian countries in the future.