Within the event framework in UK on March 30, 2022, Bamboo Airways entered the discussion with many important partners in the European market, thus promoting its presence in Europe. 
Solid foundation
Bamboo Airways entered the discussion and initial work with Petro Vietnam Insurance Joint Stock Company (PVI), Arthur J. Gallagher (UK) Limited (Gallagher), and Willis Towers Watson (WTW) on aviation insurance.
With the global prestige in providing expertise-driven aviation insurance and effective risk management solutions; PVI, Gallagher, and WTW will be trusted partners of Bamboo Airways in ensuring operational safety and boosting the utmost confidence of customers.
PVI along with two insurance brokerage companies committed to providing further support for Bamboo Airways in working with the international reinsurance market, ensuring the best insurance rate, and offering flexible grace periods.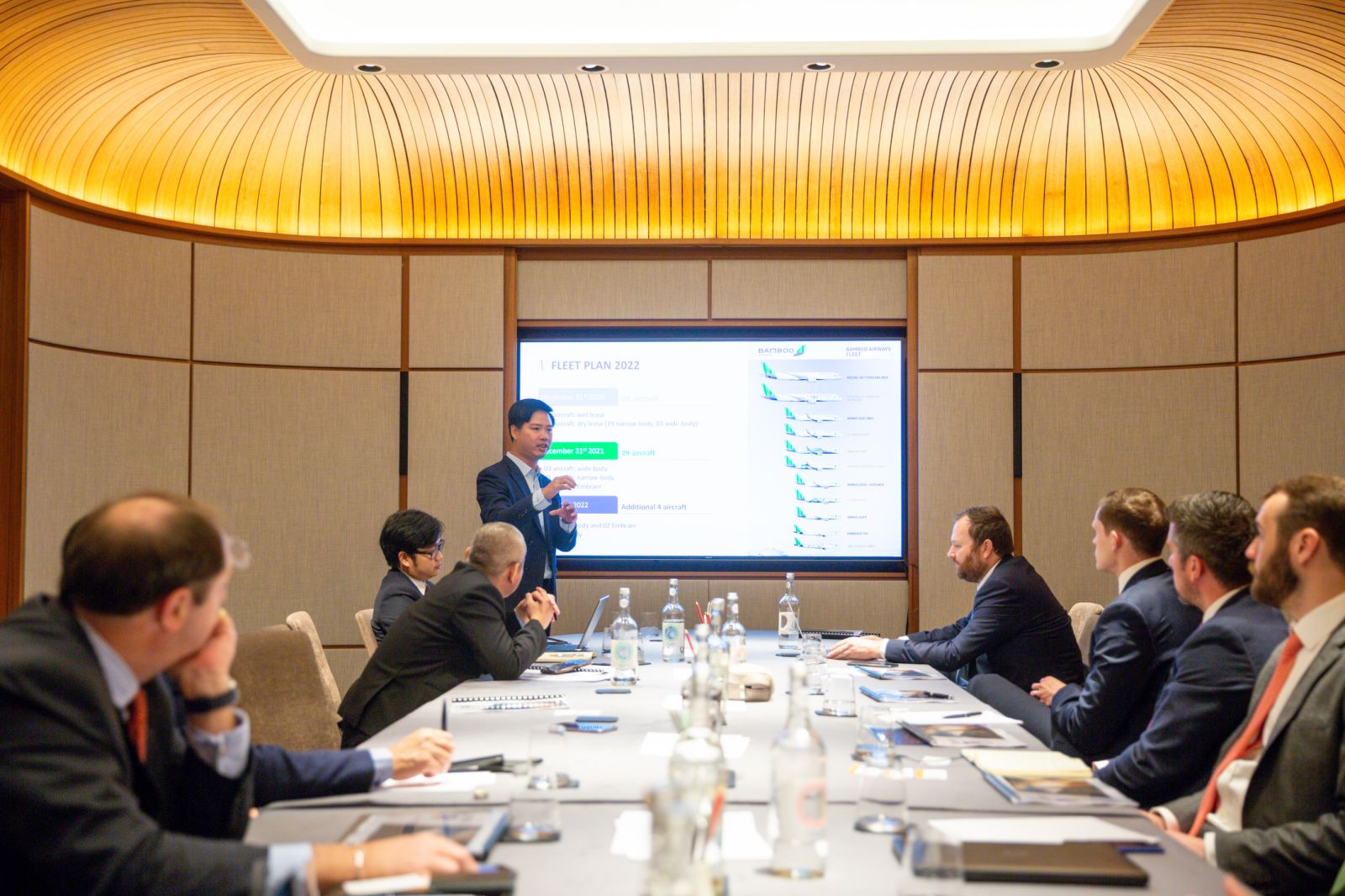 Bamboo Airways' representative discussed with partners at the meeting
The airline also entered the discussion with AerFin on its BeyondPool™ component solution and Engine MRO Lite maintenance for Bamboo Airways' Embraer fleet, aiming to sign a contract later this year.
With the renowned 15-year experience, AerFin's status has been affirmed by collaboration with many global leading partners in offering aircraft and engine sales or leases as well as efficient aviation support. AerFin's reliable component support, advanced technical solutions, and engineering management for E-jet are expected to reduce expenses and optimize the operational capacity of Bamboo Airways. Two parties expressed their wish to lay a long-term solid partnership and further explore cooperation areas in the time ahead.
At the meeting, partners highly spoke of Bamboo Airways' prestige, service quality, as well as operational safety while expressing their belief in the airline's dynamic development in the future.
Expand international network 
Dang Tat Thang, Chairman and CEO of Bamboo Airways, commented: "We expect the collaboration with our reputable partners will be a launchpad for Bamboo Airways to realize the international 5-star oriented services, enhance competitiveness in the European market, and conquer various potential routes worldwide in the future" 
He also emphasized the event's significance in the context that Bamboo Airways constantly inaugurate many regularly-scheduled nonstop flights to Europe.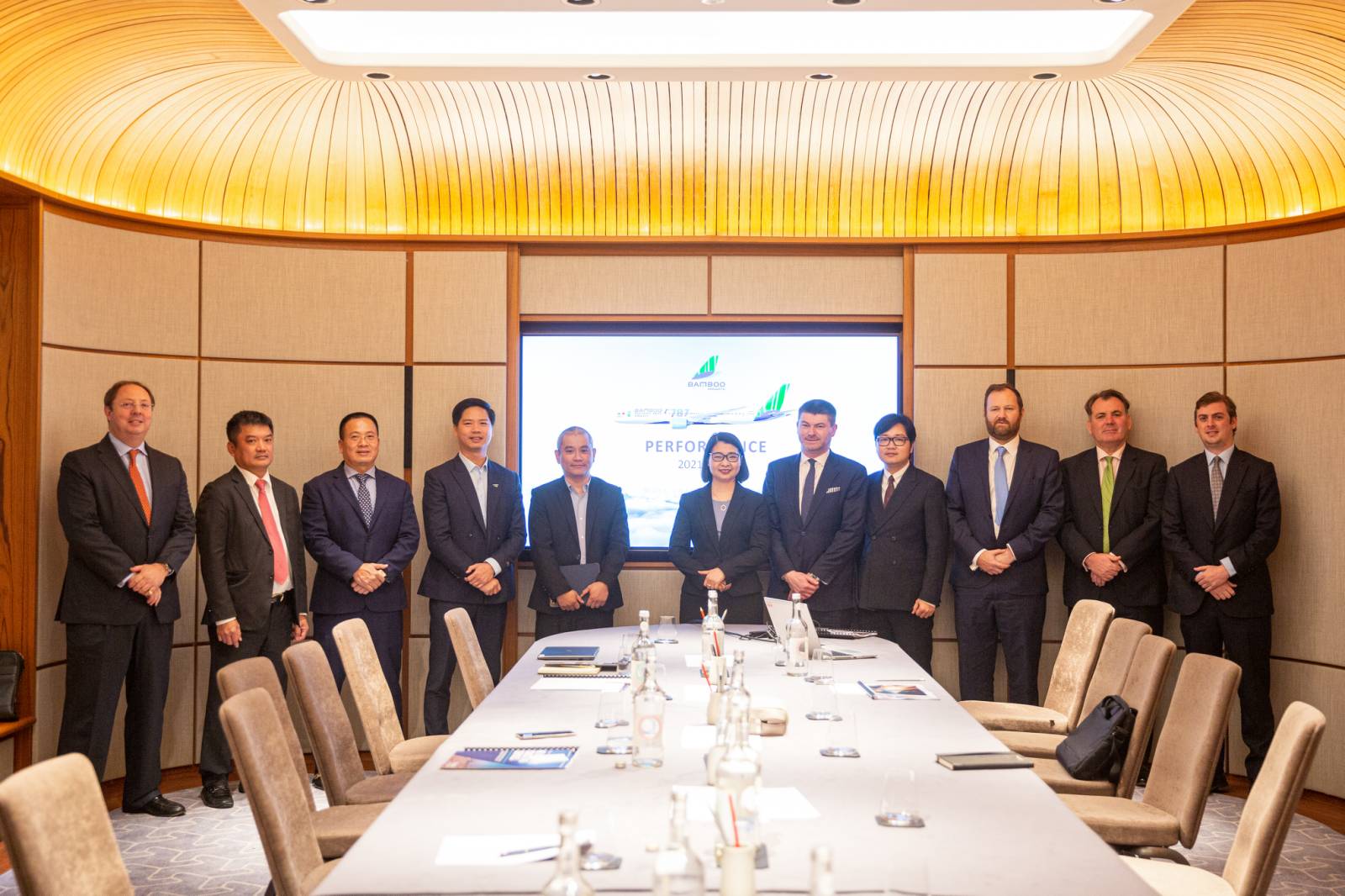 Fostering strong partnerships lays a solid foundation for the airline's international network expansion
Bamboo Airways has opened sale tickets for a series of regular nonstop connecting Europe, including Hanoi – Frankfurt (commencing February 25), Hanoi – London (commencing March 22); with 2 round flights per week for each route and a bulk-up frequency depending on market demands and government approval.
The airline is finalizing procedures to conduct nonstop flights to Germany such as HCM City – Frankfurt, Hanoi/HCM City – Berlin, and Hanoi/HCM City – Munich. Regarding other markets, Bamboo is gearing up its operation of Hanoi – Melbourne, Hanoi – Sydney; flights to Cambodia and Laos in 2022; and especially nonstop flights to the US in the near future.
As aviation recovery is considered of great potential, Bamboo Airways targets 40 international routes in 2022; aligned with the initial goal of prioritizing intercontinental routes and crucial airport hubs.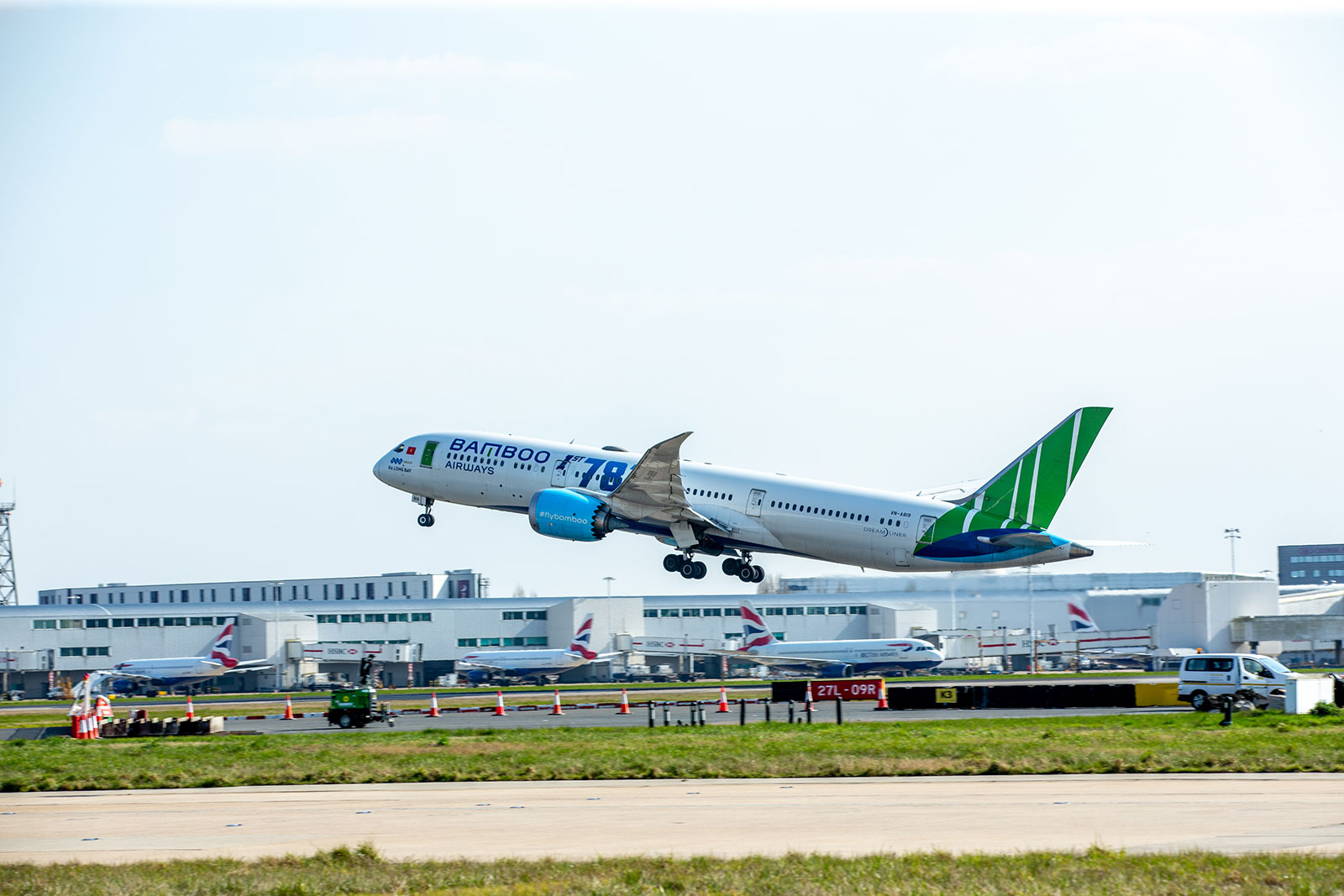 Bamboo Airways launched a regular nonstop Vietnam – UK route from March 22
Adding to the network expansion, the airline is constantly seeking strategic cooperation, enhancing trade and investment in the world's leading prosperous markets. With the connection with important partners, Bamboo realizes the necessity of fortifying internal forces to effectively conduct international flights, meet increasing travel demand, and contribute to the economic bounce-back in the new normal phase.