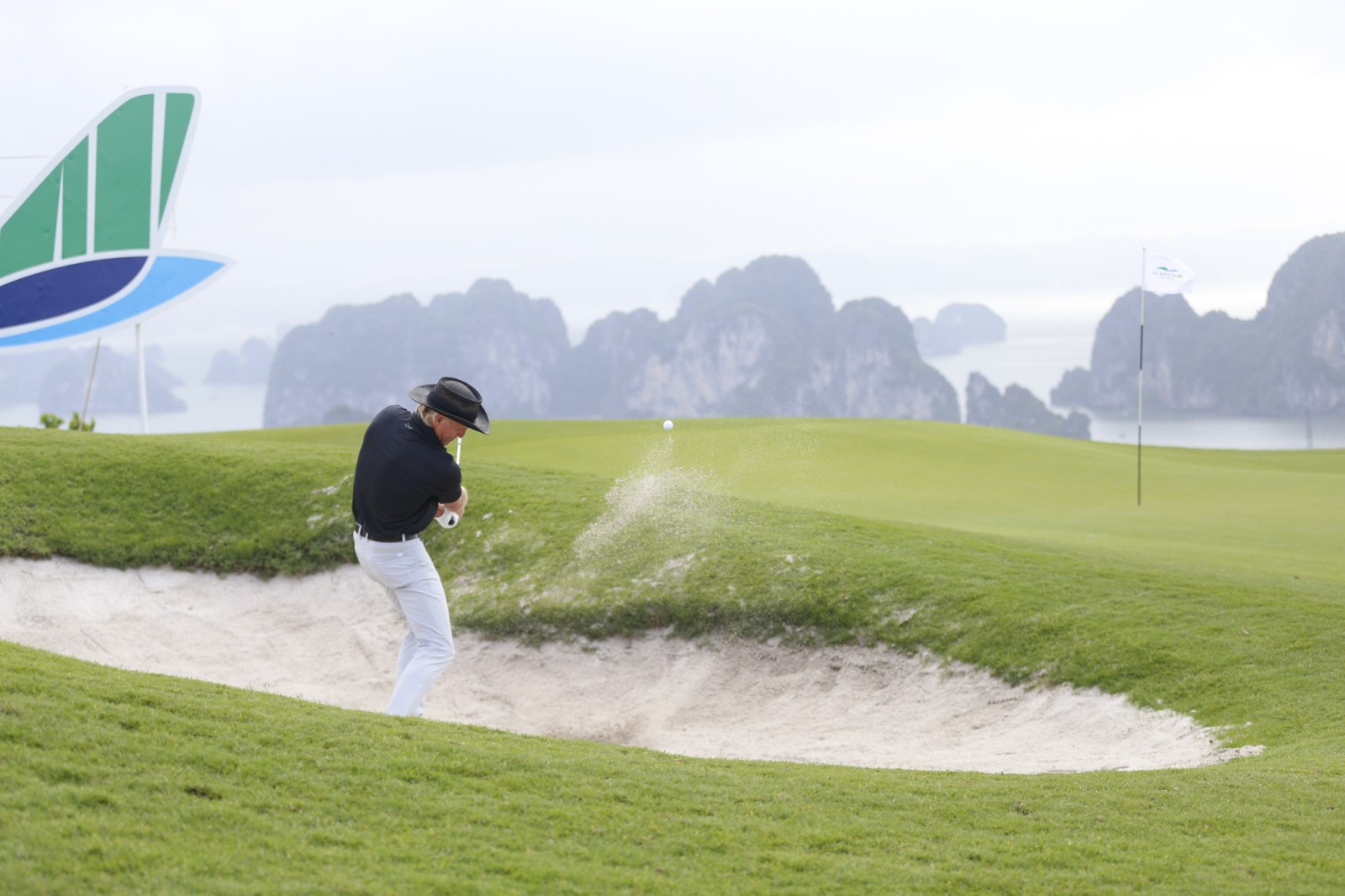 Golf legendary Greg Norman visited FLC Ha Long to enjoy the mesmerizing swings with the stunning view that overlooks the bay in its entirety.
The projects like FLC Ha Long has created a new look for the coastal city, thereby modern architectural features will blend themselves into the inherent magnificent natural scenes to make Ha Long further shining. Situated at an altitude of 100m, which embraces the entire view of Ha Long, FLC Ha Long provides the visitors with special experiences. These include: English-style afternoon tea with a stunning bay view through the windows; light refreshments on luxury FLC Albatross yacht; or challenging swings in 18-hole golf course of FLC Golf Club Halong (one of the three most beautiful golf courses in the world voted by Golf Inc magazine based in the US).
Destination of international events
The comprehensive infrastructure and the born of high-end resort complexes have been making Quang Ninh to become an ideal destination for major domestic and international events.
Up to now, Quang Ninh has possessed over 20,000 rooms in 1,380 accommodation facilities. These include 214 hotels, 32 tours, 78 tourism destinations, more than 500 yachts, and thousands of transport vehicles. The general economic growth and the endeavor in private investment have opened many opportunities for this province to develop tourism, especially MICE tourism at international level.
The presentative of Quang Ninh Tourism Department indicated: "Our desire is to raise the tourism market share of Quang Ninh to 30-35%. At present, it remains as 15-20%. MICE tourism will build up the brand for the destination of Quang Ninh, and also increase GDP of service sector compared to the agriculture and industry.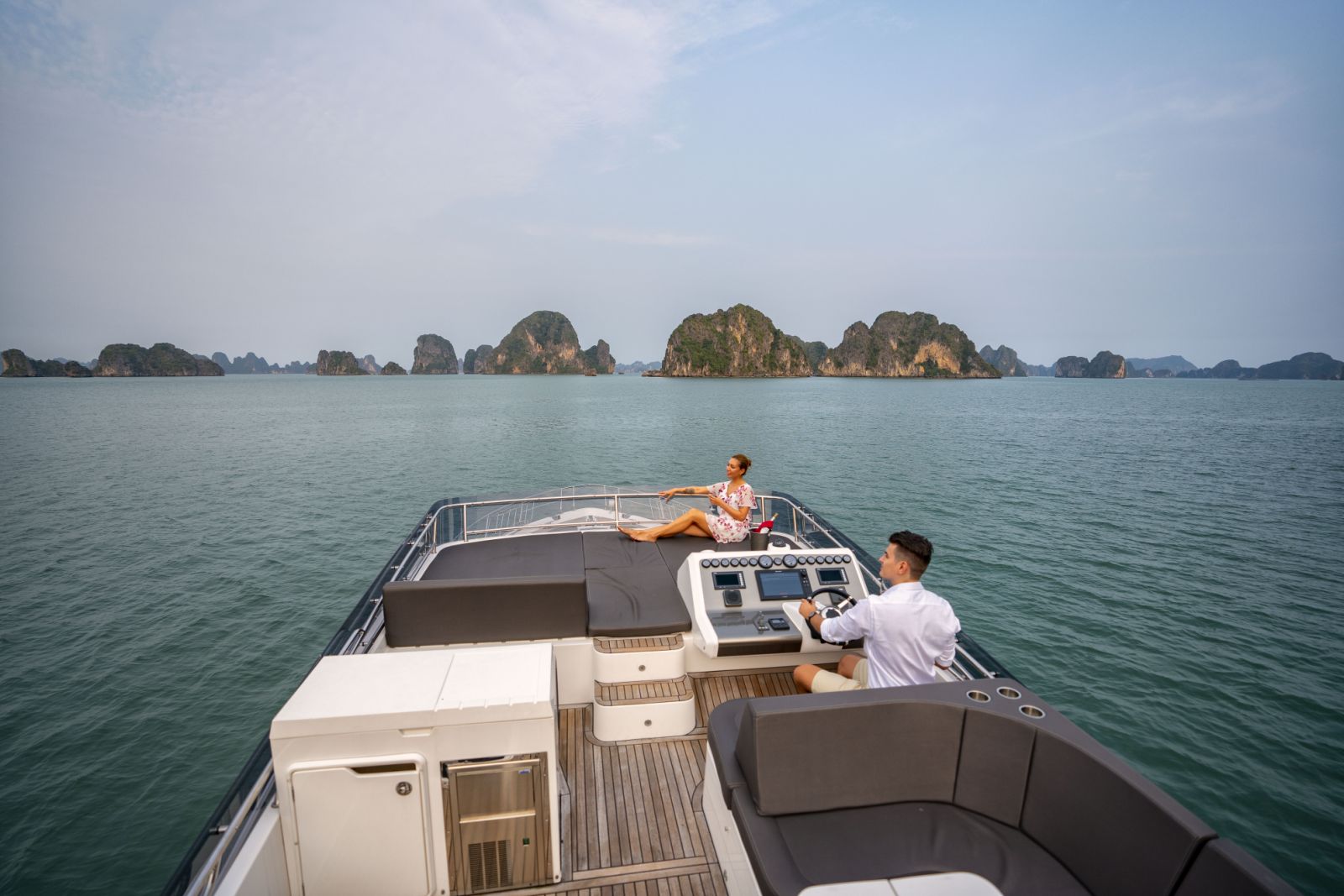 International visitors enjoying the stunning view of Ha Long Bay on Albatross yacht as one of the services offered at FLC Ha Long
Many businesses operating in the field of hotel and tourism in Quang Ninh have been putting plenty of effort in striving for such target, and FLC Ha Long is among those.
Officially launched at the beginning of 2018, FLC Ha Long International Convention Centre which is capable of accommodating over 1,500 guests and equipped with comprehensive facilities, is considered as a spotlight of MICE tourism in Quang Ninh. This place has been chosen as a venue for many major events such as Asian Tourism Forum (ATF) 2019, Closing Ceremony of National Tourism Year 2018, Carnaval Ha Long 2019, and National Innovative Start-up Festival (Tech Fest) 2019.
In October this year, FLC Ha Long had beaten 17 famous brands to be honored as the "Top Asian Convention Hotel" at the World Travel Awards (WTA) for the region of Asia-Pacific.
Playing an essential role in MICE tourism segment, convention building projects have always been the top important factor that event organizers look for. In this context, the born of high-end tourism complexes like FLC Ha Long will act as a rigid foundation to make this heritage land become the heart of the Vietnamese MICE tourism in the near future.