According the report of Quang Ninh Department of Tourism at the recent Review Conference, Quang Ninh province in 2019 has welcomed 14 million visitors, which is subject to a rise of 14% compared to 2018.
Among those, the number of international visitors grows by 15% from the same period of last year, reaching 5.7 million. The total turnover retrieved from the tourists is more than VND 29,000 billion (USD 1.25 billion), which surpasses the planned target by VND 2,000 billion (USD 86 million).
The review statistics show that the number of tourists visiting Quang Ninh has remained fairly consistent throughout the year and there has been almost no low period (Quarter I: 5.4 million; Quarter II: 8.5 million; Quarter III: 11.3 million; and Quarter IV up to December 18th: 14 million)
Such impressive achievement is resulted from a number of contributing factors. Apart from completing policy system and developing infrastructure, Quang Ninh tourism in 2019 also possesses two superior strengths, which promise to create sustainable growth for the coming years. They are MICE tourism and high-end resort complexes, which always meet the visitors' demand.
Quang Ninh tourism in 2019 has already gained huge success although the end of the year is yet to come.
Destination of MICE tourism
In 2019, Quang Ninh has hosted numerous major events at national and international levels such as ASEAN Tourism Forum (ATF) 2019, Final Round of Sao Mai 2019, and National Innovative Start-up Festival (Techfest) 2019. This came after the supreme improvement in terms of transport infrastructure including the comprehensive development of a number of highways, harbor and international airport, which enable the connection to major economic zones of Quang Ninh province. The accommodation facilities have also been significantly improved in term of both quantity and quality, especially world-class hotels and resorts that can be utilized for MICE tourism in a professional manner. These include, for example, FLC Ha Long (operating since the end of 2018) with an international convention centre, which can accommodate 1,500 guests and is one of the largest and the most modern conference facilities in Quang Ninh.
Accroding to Mr. Trinh Dang Thanh – Deputy Director of Quang Ninh Department of Tourism, the heritage land possesses sufficient conditions to meet the requirements of MICE tourism, and accordingly makes itself become a spotlight of this segment and creates competitive advantages over other countries in the region.
Therefore, Quang Ninh will benefit from the influx of corporate and high-class conference customers, which implicates higher expense compared to ordinary tourists.
Moreover, the MICE tourism segment is mostly not subject to the seasonality as conferences and events are normally organized on demand throughout the year. If such advantages can be taken, Quang Ninh will be able to deal with the so-called low season, which has been inherently a great challenge to the tourism of the Northern region for many years.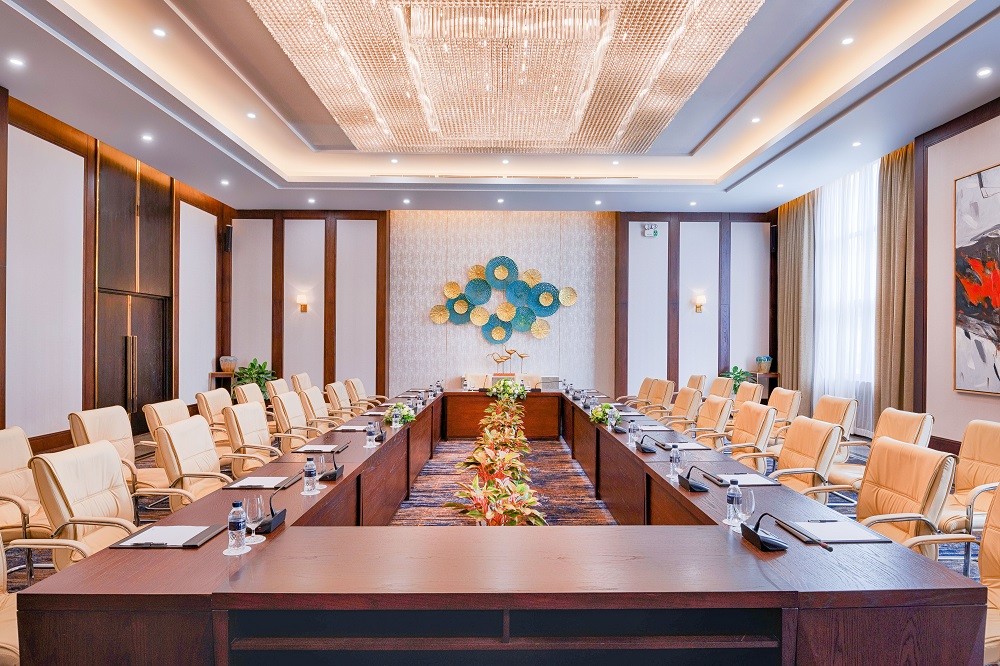 The international convention centre at FLC Ha Long possesses one of the most modern spaces in Quang Ninh
Destination of customer satisfaction
One of the toughest challenges associated with the development of tourism lies with comprehensive services that encourage the customers' expense and attracts them to come back.
To some extent, Quang Ninh has rationally dealt with the aforementioned challenge thanks to diverse tourism and hospitality activities at high-end entertainment and resort complexes.
For example, FLC Ha Long is not merely an accommodation facility, the visitors are provided with various options to enjoy their stay here. These encompass golf courses with a panoramic view overlooking the world's natural wonder in its entirety; going sightseeing on the bay by luxury yachts; afternoon tea on the top floor of the hotel; or even a diversity of super delicious dishes at a series of Asian and European restaurants within the complex.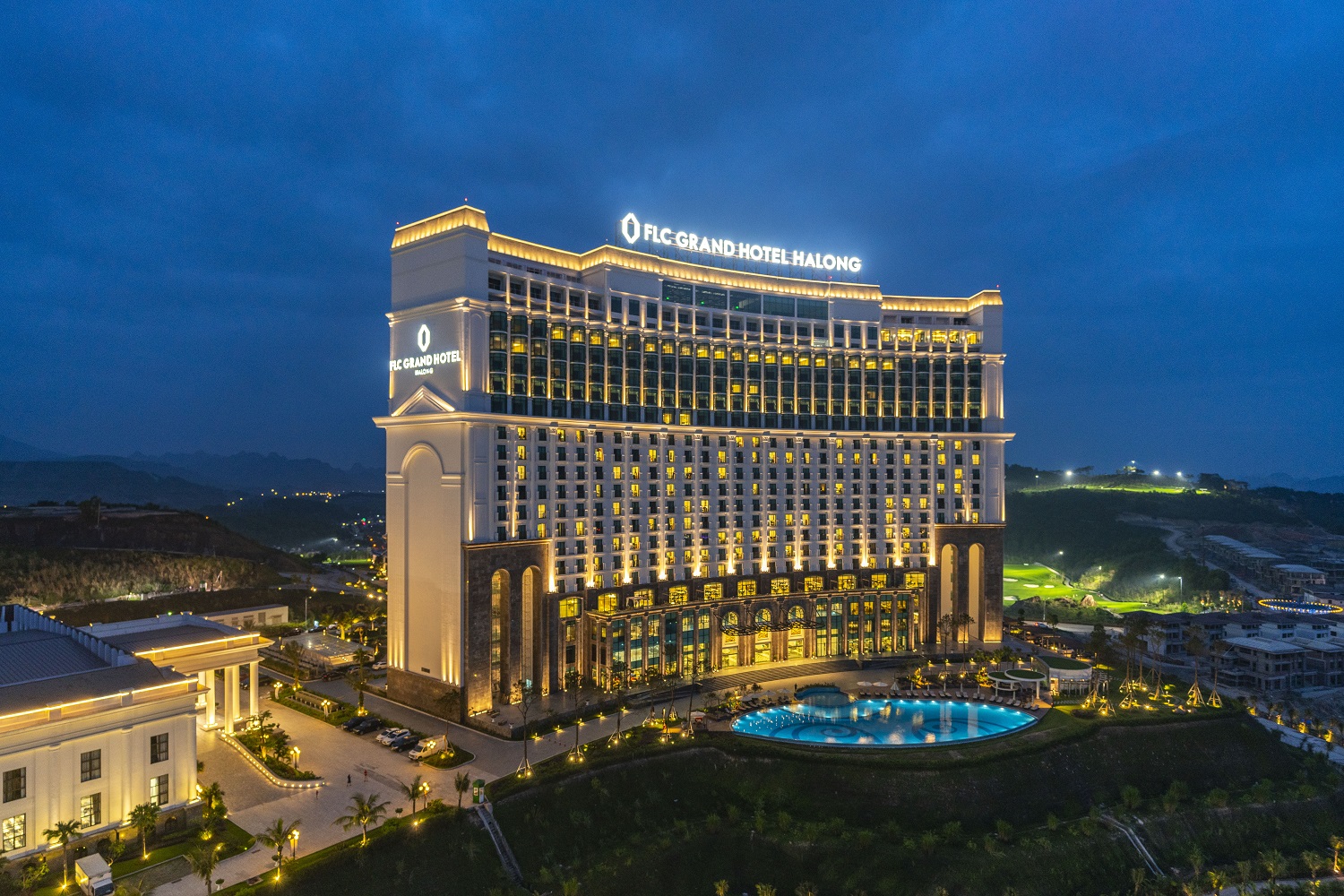 FLC Ha Long fulfills various customer demands for hospitality
Along with FLC Ha Long, the complexes of Sunworld or Vinpearl also have numerous hospitality services, shopping facilities, and colorful entertainment areas, making them ideal destinations for the visitors at any age and with any nationality.
No longer suffering from the solitary of low seasons like many previous years, thanks to the proper investment of large businesses, the tourism of the heritage land has become exciting throughout all the year. Besides sightseeing, the tourists also have plenty of services to experience at destinations that always understand the customers' needs. All of these contribute to make Ha Long in particular and Quang Ninh in general to find its way back to the top and become one of the local areas that possess the leading developed tourism sectors in both national and regional dimensions in the upcoming time.