In the context that popular locations for organizing Year End Party no longer draws interest from the wider public, emerging options with novel kind of space has been increasingly considered by a large number of organizations and companies.
During the closing period of the year, many organizations and businesses have been actively preparing for the most expected internal event – Year End Party. A perfect year end party would strengthen the solidarity amongst the members, foster the desire of dedication, and create significant motivation for the upcoming year.
Apart from breakthrough ideas, the novelty, luxury and capability in motivating creativeness remain as the most considered factors.
In the recent time, FLC Vinh Phuc has always been in the top choices for venue of Year End Party, class gathering, team building of businesses in Hanoi and other Northern provinces, such as PVcombank, Hanoi University of Law, Vinfa, etc.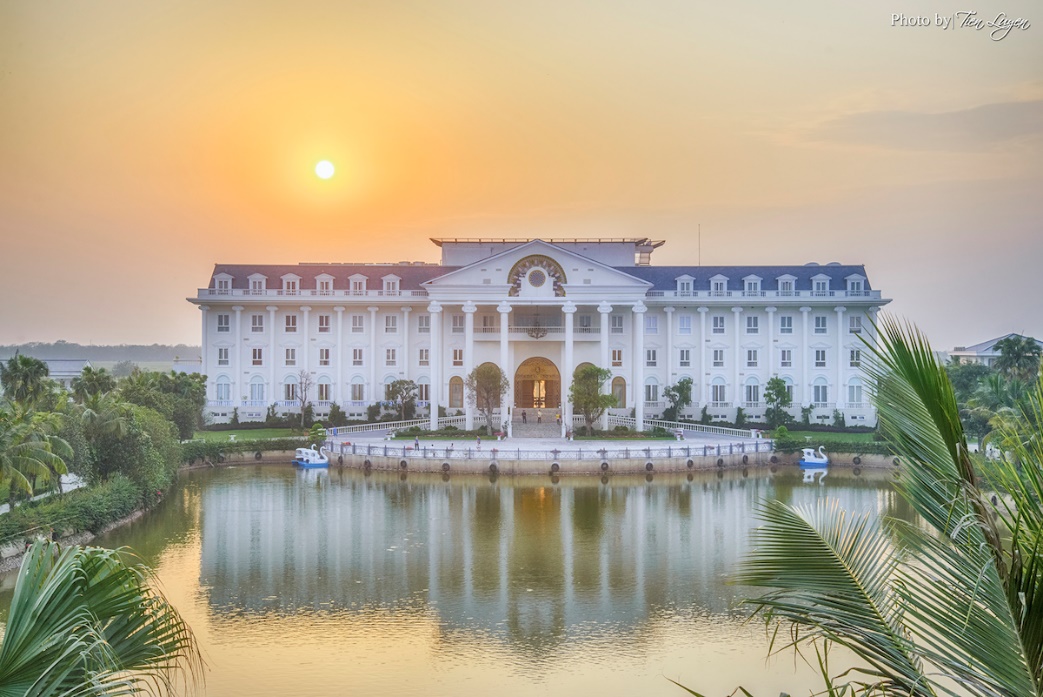 Only an hour drive from Hanoi. FLC Vinh Phuc blends itself into the fresh air and romantic landscape that involves mountainous and water features. This place is seen as not only a heaven of leisure activities at the weekends but also a new destination for gathering and team activities with much convenience in terms of distance and time for navigation.
Like all other hospitality complexes of FLC Hotels & Resorts, the attractiveness of FLC Vinh Phuc is derived from diverse event space including both indoor and outdoor setting.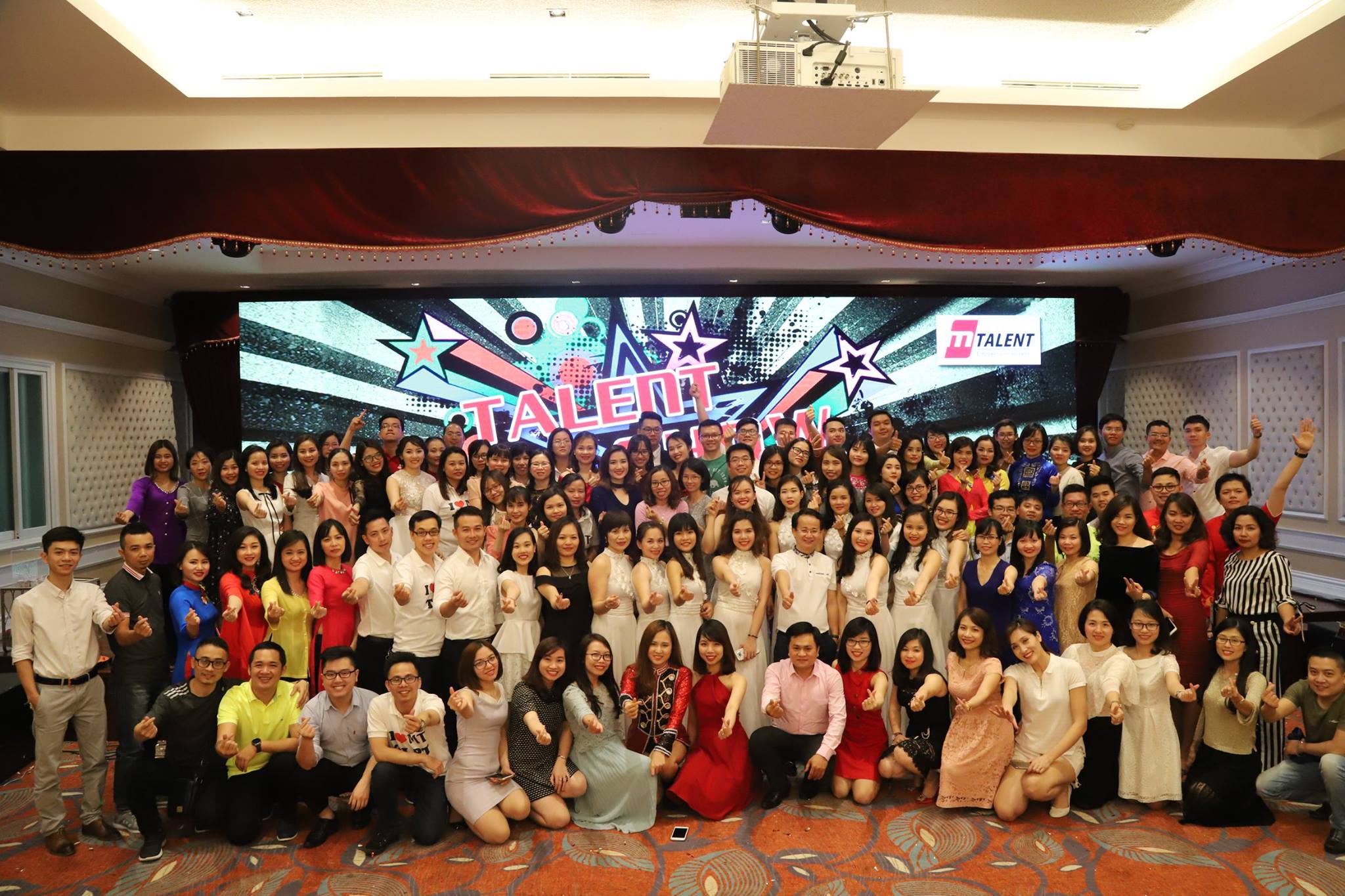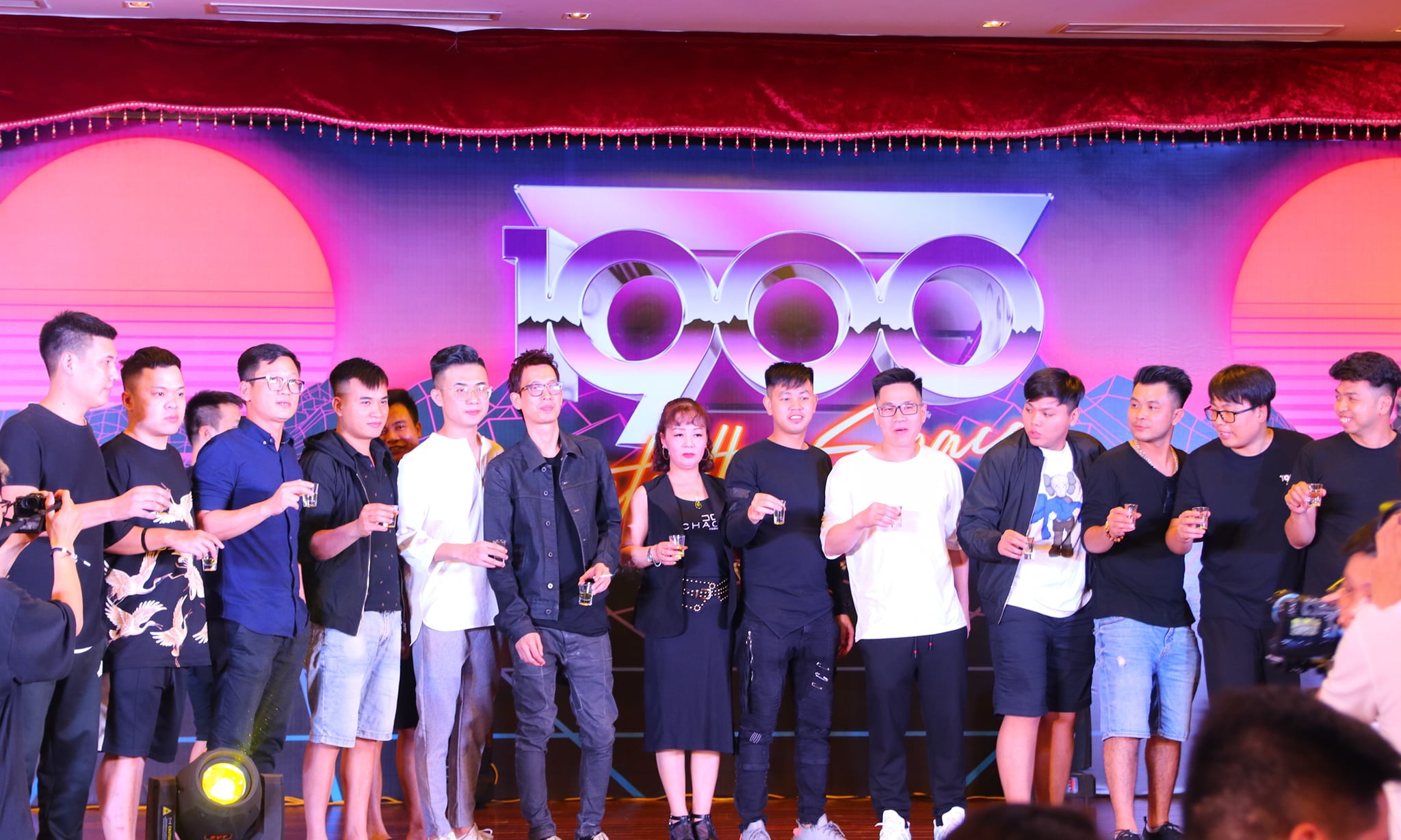 Possessing a range of large conference rooms with diverse designs and layouts, this is considered as the top choice for traditional-style parties.
Among those, Diamond ball rooms with a total area of 406m2, which can accommodate 300 guests is suitable to host Year End Party for a company in its entirety; and Ruby conference room laid on 150m2 floor area with smaller capacity (70 guests) is reasonable for small and medium conferences such as leader meeting and other types of ordinary meeting.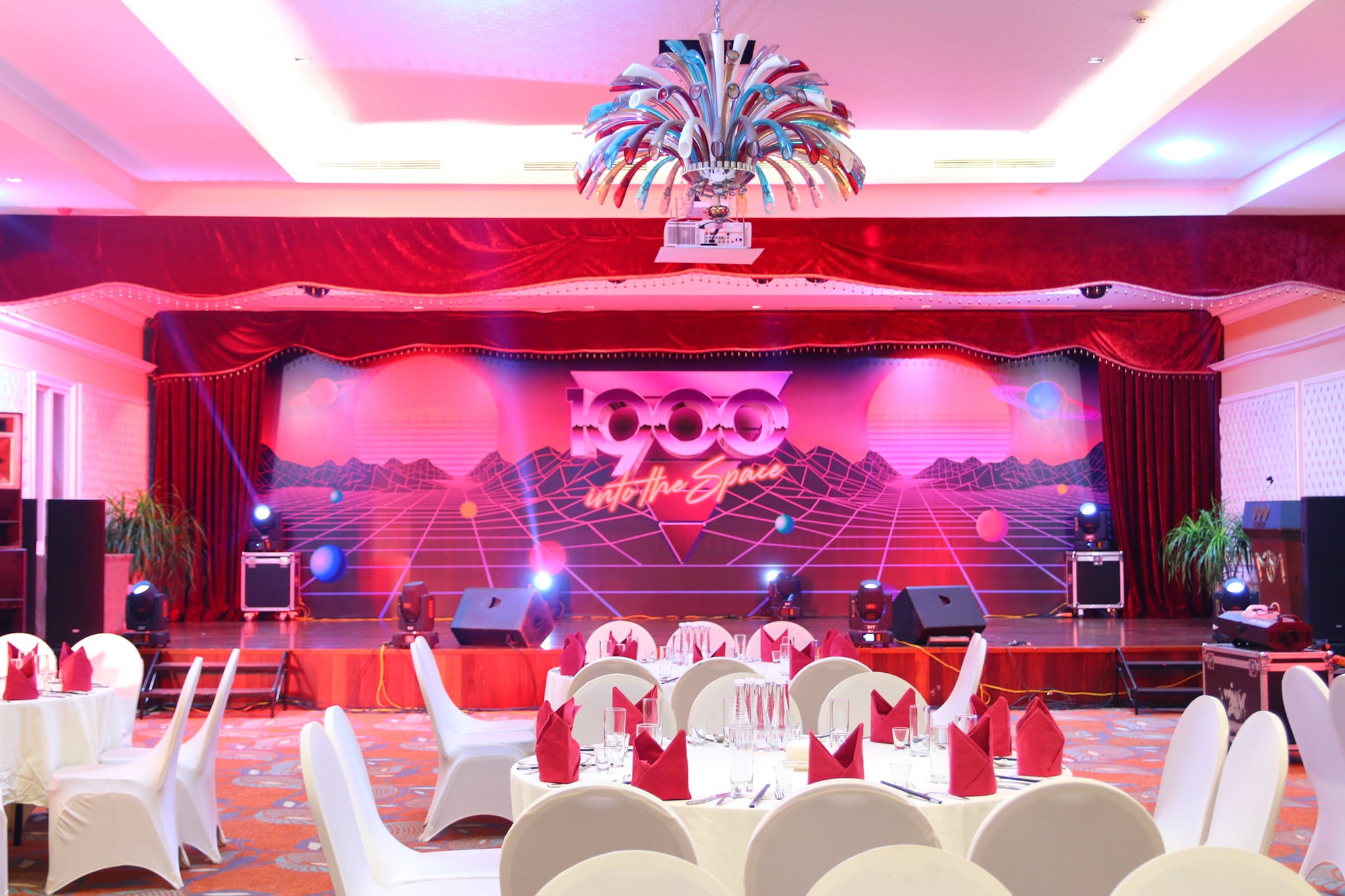 Along with diverse types of ball rooms, FLC Vinh Phuc is also accommodated with modern equipment, including LED screen, projector, sound system and lights in order to meet all the requirements of a Year End Party.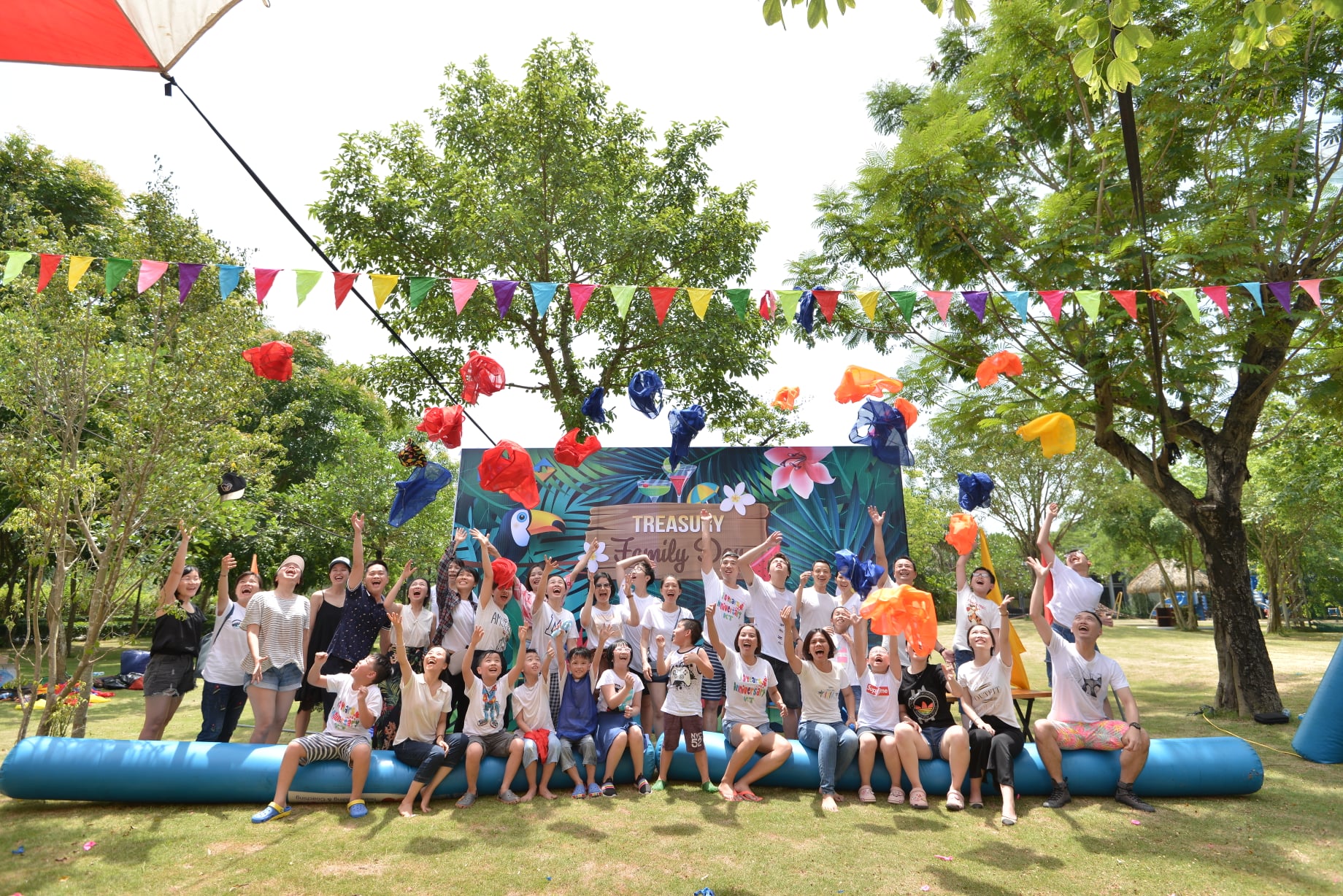 In the context that conventional ways of organizing Year End Party no longer draws interest from the wider public, FLC Vinh Phuc will provide novel atmosphere thanks to vast open space as part of the external setting.
The outstanding buffet party in the middle of the garden decorated with sparkling lights and candles, or pool party in which everyone can enjoy to the fullest with the stunning swimming pool of the complex are surely wonderful choices.
In addition, businesses also have an alternative option in that they can transform the existing space of FLC Vinh Phuc into ones as their breakthrough ideas. It can be a stage that is decorated as a ship to represent the journey of a company; or parties that are designed in the style of funny and exciting TV shows.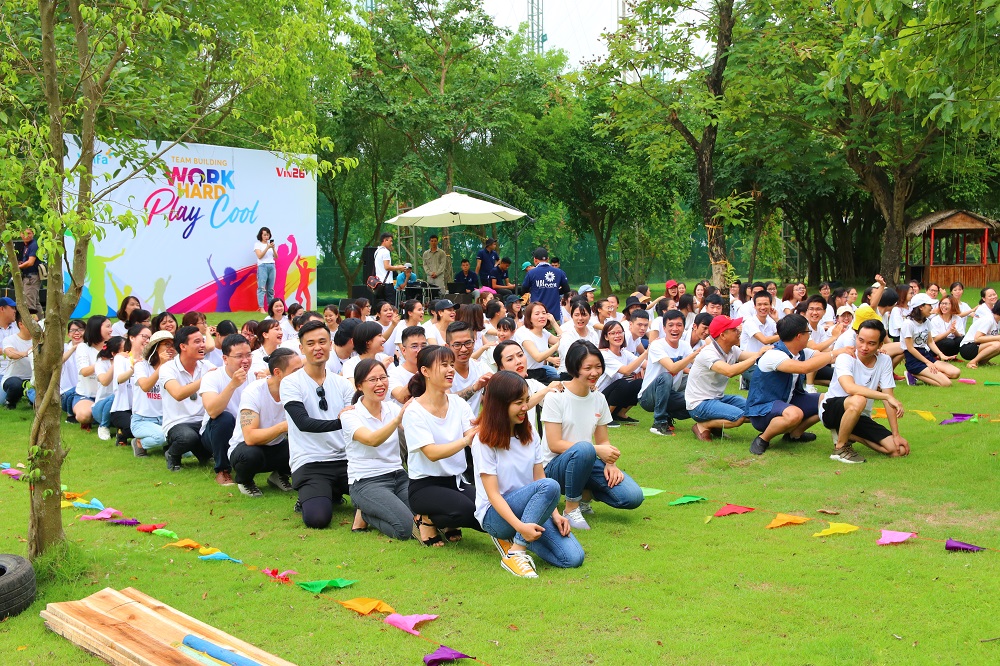 The integration of Teambuilding programs and activities with the purpose of reinforcing the solidarity amongst company's members has also been widely chosen at FLC Vinh Phuc.
In order to provide different options that suit different companies' budgets, FLC Vinh Phuc offers multiple packages ranged from standard to superior tiers, including consultation, space set up and dining table design.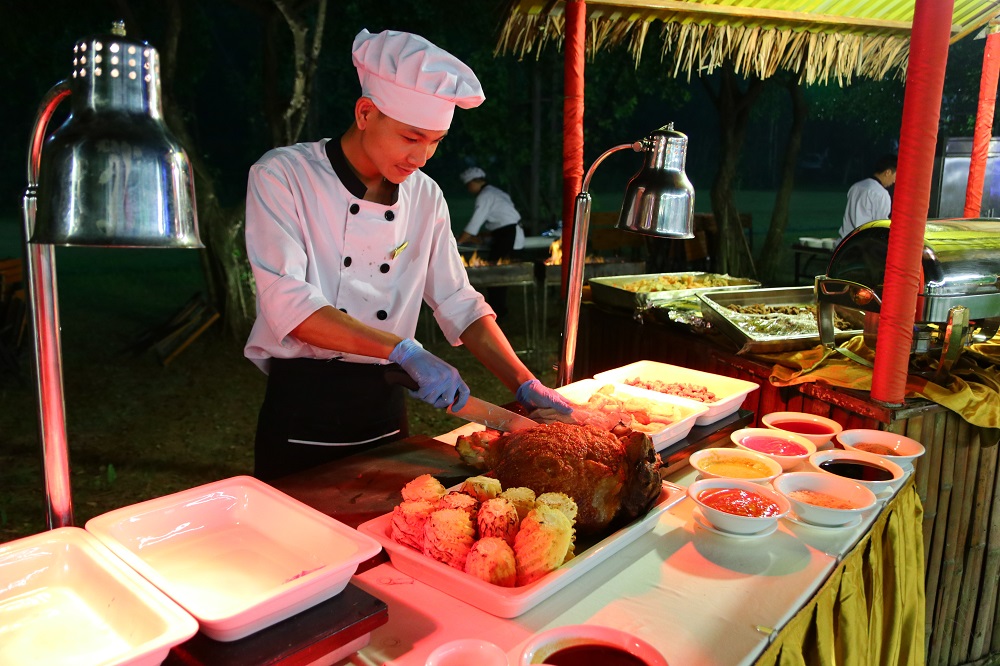 Every single dish is thoroughly prepared by professional cooks of the resort, which guarantees both the quality and the look of the food as well as diverse options of the menu.
While Asian-style dishes have become familiar with the majority of people, a luxury European- style menu with inclusion of glasses of delicious champagne and perfection-oriented dishes will surely leave unforgettable impression for the visitors.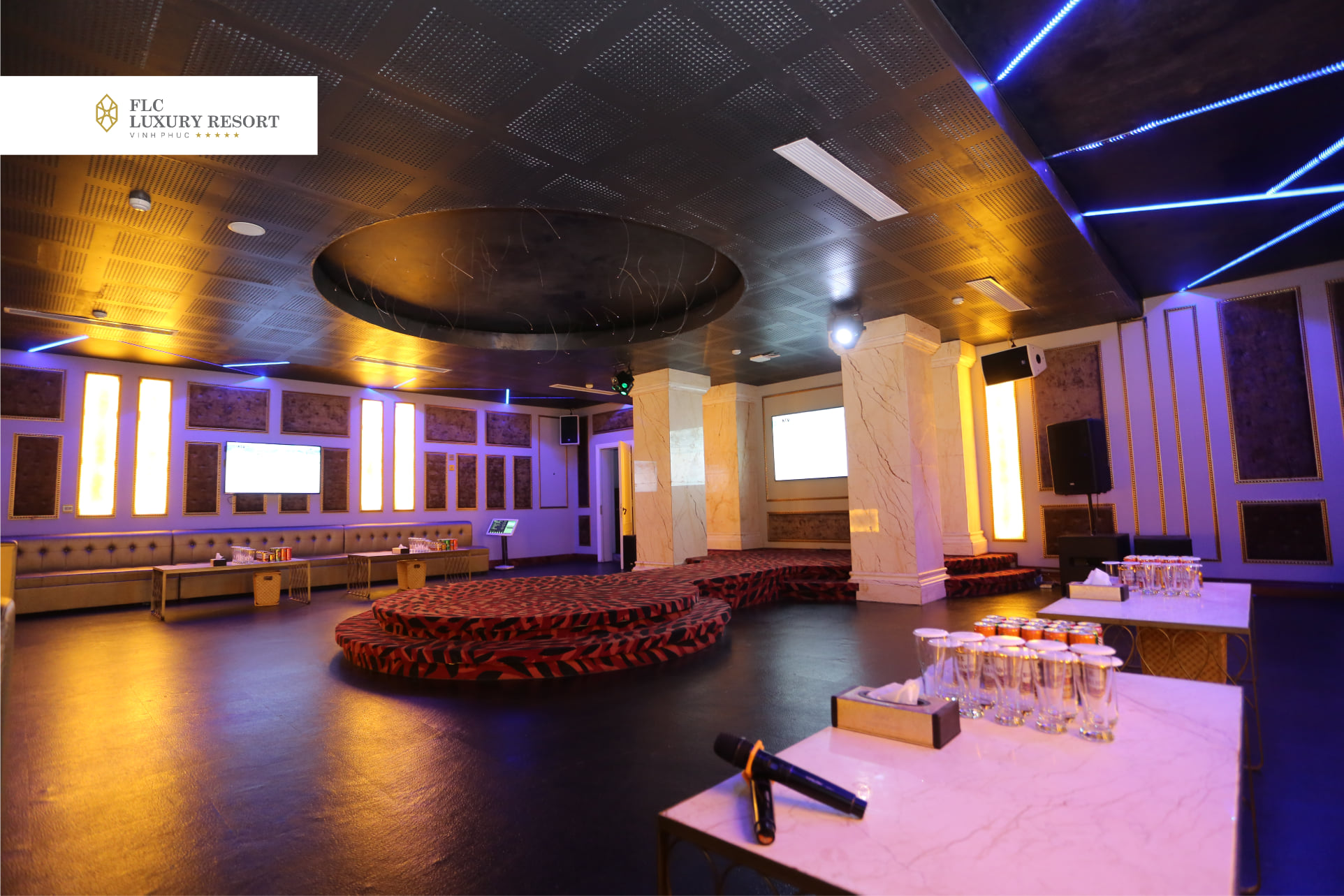 Another important feature at FLC Vinh Phuc lies with modern Karaoke room, which can accommodate up to 40 guests and is equipped with supreme sound, lighting and sensor systems. This is a place where people can enjoy to the fullest with a variety of songs.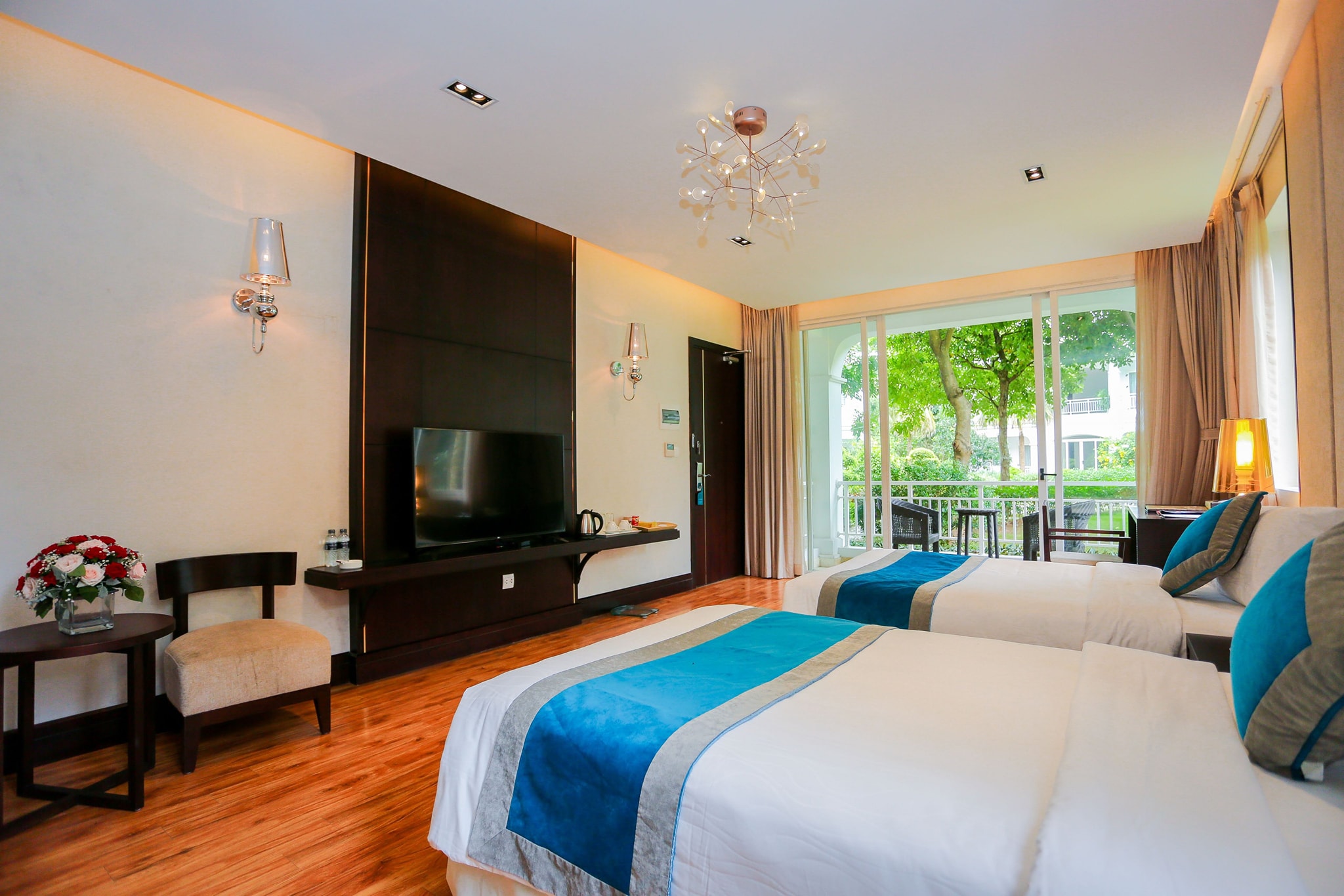 Apart from event spaces, FLC Vinh Phuc is also regarded as a high-end resort with over 1,000 hotel rooms and villas designed in respect to 5-star standard, as well as over 30 modern facilities such as tennis court, yoga patio and spa. Therefore, FLC Vinh Phuc is indeed a perfect choice for businesses that want to award their employees by enjoyable vacations.
In this closing time of the year, FLC Hotels & Resorts is running a special package designated specifically for Year End Party, which is called "Freely Enjoying – Getting Closer" with special promotional offers. In details, at the price starting from VND-1,000,000 (USD 43.16), corporates will be entitled to a series of attractive preferential treatments including free venue for team building, free set-up for party, one free lunch or dinner and free backdrop and LCD projector.
———–
Gathering in-style with "YEAR END PARTY" at FLC Hotels & Resorts
Available until January 30th, 2020 (excluding national holidays and New Year)
For more information, please visit: bit.ly/YearEndParty2019_FLCHotelsResorts
Hotline: 0964.624.449
Email: chinhlt@flc.vn