Representatives of tourism businesses, major air carriers, Tourism Advisory Board (TAB), Vietnam Administration of Tourism, Vietnam Tourism Association as well as municipal senior officers and experts from Google will join "Perfect Time to Discover Vietnamese Beauty" conference in order to seek for appropriate measures in support of stimulating domestic tourism.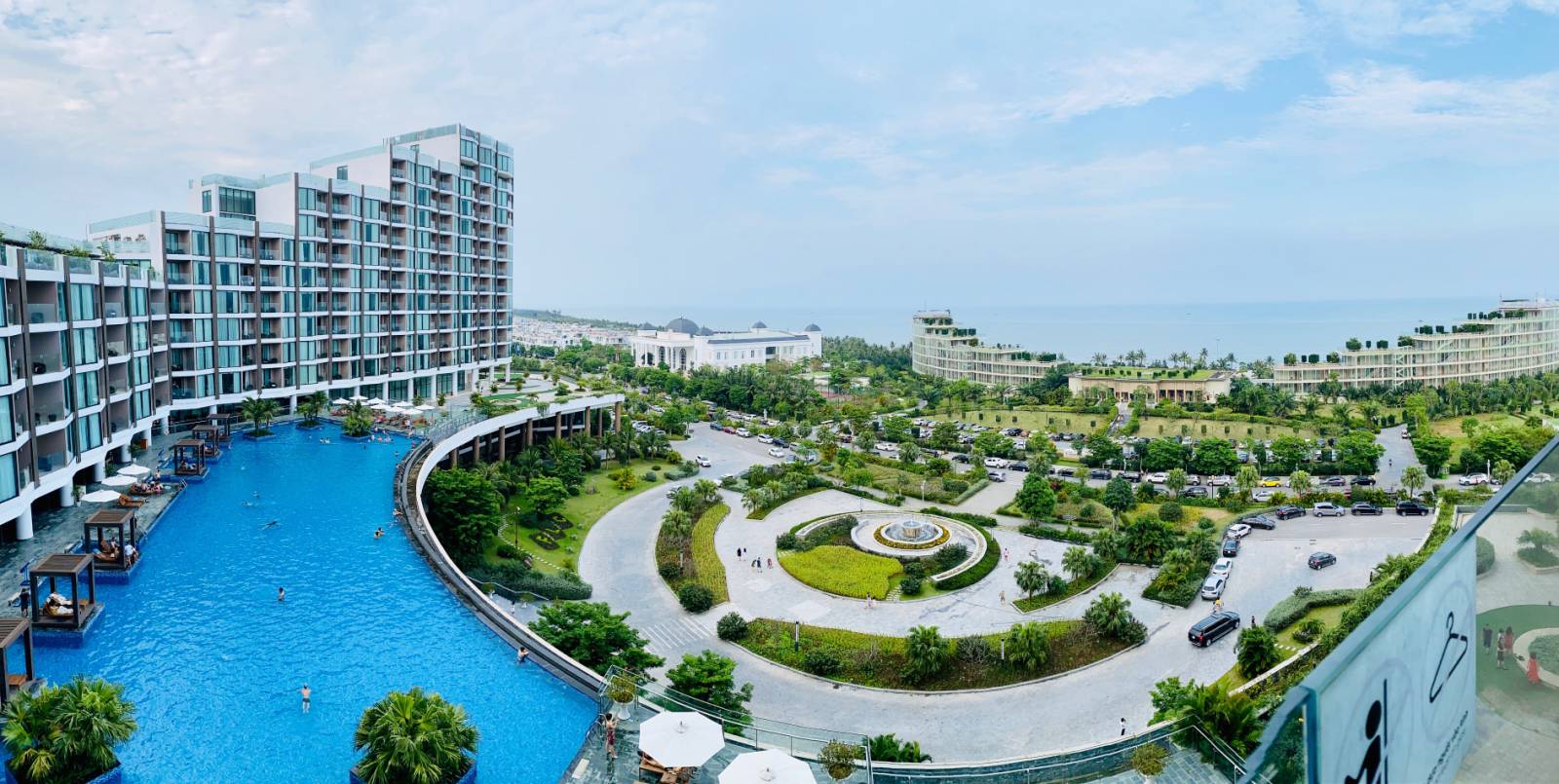 The event will take place on May 16th at FLC Samson Beach & Golf Resort (Thanh Hoa) organized by the national Tourism Advisory Board (TAB), Vietnam Administration of Tourism, VnExpress in collaboration with Bamboo Airways.
According to the organization committee, the conference acts as a venue where the stakeholders meet up to discuss about the new direction for Vietnamese tourism in the post-pandemic phase. The three main objectives of the conference encompass: stimulating domestic tourism; finding appropriate measures for the tourism sector to recover after the pandemic; and promoting attractive destinations of Vietnam.
The conference involves two main sessions. In the first one, the speakers will have a discussion, which focuses on "domestic tourism stimulation measures in the perfect time". Within this session, the presentative of Google will analyze and predict the behavior of Vietnamese tourists in the post-pandemic phase. Such analyzes will help the people that work in the tourism industry to better understand customers' needs and accordingly make necessary adjustments on their products and services.
After that, the representatives of several major cities and provinces, where there is a high tourism potential, will bring forward active measures to stimulate domestic tourism. The majority of these are destinations that possess stunning beaches, abundant entertainment areas, favorable weather and are ready to welcome international and domestic visitors.
In the meantime, the presentative from the Vietnam Administration of Tourism as well as municipal leaders, businesses and experts will discuss about "domestic tourism stimulation measures in the perfect time" in purpose of finding detailed solutions for the tourism sector. The solutions set out in the context of Vietnam not having any Covid-19 case for nearly a month after the social distancing period promise to be of visitors' interest.
In the afternoon of the same day, the second session will take place with focus on exposing different contributing factors that make this period of the year to be the perfect time to discover the beauty of Vietnam. In details, Bamboo Airways' personnel will introduce special promotions designated for Vietnamese tourists in the upcoming time. In the meantime, Oxalis's representative will elaborate on the tendency of adventurous tourism and ecotourism in Vietnam in this post-pandemic period. Along with that, the representative of Tubudd will specify how learning the vernacular characteristics would help to boost the love for Vietnam's beauty. Noticeably, the presentative of iVivu will announce a number of promotion and stimulation programs for the Vietnamese holidaymakers. Besides, there will also hosts a discussion among the municipal senior officers, business leaders, guests and experts.