"Vietnam has a very dynamic business ecosystem, so many Swedish businesses and commercial organizations want to participate in the country's development process," said Ann Linde, Sweden's Trade Minister at the Sweden – Vietnam Business Summit, which recently took place in Hanoi.
 "Golden time" to attract high quality FDI
Sweden was the first Western country to establish diplomatic relations with Vietnam in 1969. Swedish companies in Vietnam so far have created more than 120,000 jobs, with 67 FDI projects and total investment capital of nearly USD370 million.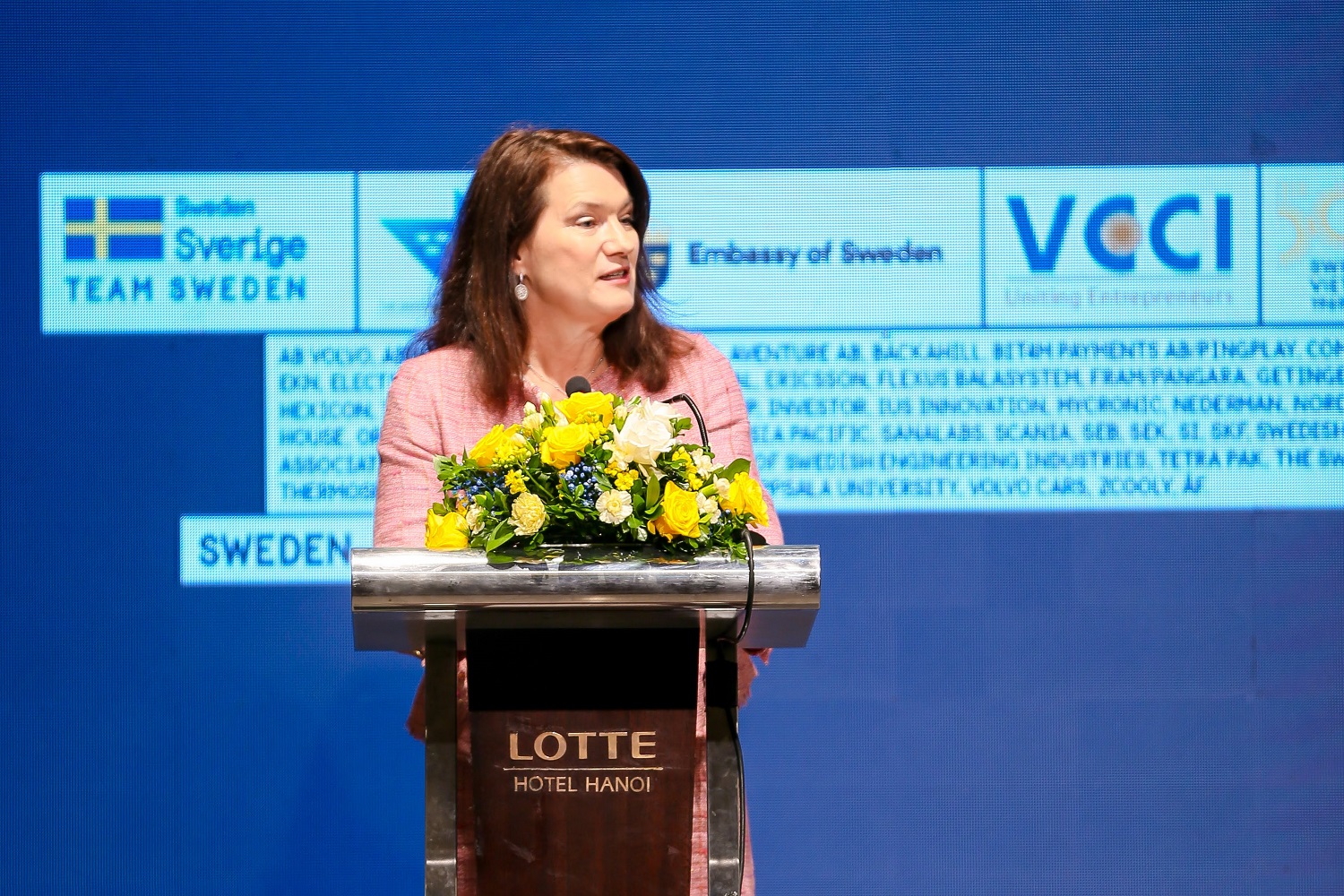 Ms. Ann Linde – Sweden's Trade Minister
Trade balance between Sweden and Vietnam grew steadily and reached about USD1.5 billion last year, showing great interest of Swedish businesses in investment and production in Vietnam.
A survey by the Embassy of Sweden showed 73% of Swedish businesses operating in Vietnam would expand their operations in the next 3 years and up to 85% of those businesses believed their revenues would be increased in the same period.
"Vietnam is not only an attractive emerging market for multinational corporations but also will be the global manufacturing hub in the near future. The country has a very dynamic business ecosystem, so many Swedish businesses and commercial organizations want to participate in the country's development process," said Ann Linde, Swedish Trade Minister.
According to Dr. Vu Tien Loc, Chairman and President of VCCI, Sweden's capital inflows to Vietnam are small in value; however, they are of high-quality and clear orientation accompanied with solutions, codes of ethics and corporate responsibility. This source of capital is an essential element to the growth of Vietnamese businesses and a stepping stone for the country to reach out the international market.
Therefore, strengthened cooperation opportunities with Sweden will blow a "new wind" to FDI sector in Vietnam and it is "golden time" to promote cooperation and attract more FDI.
 Common vision of innovation and creativity
Assessing Vietnam's advantages in driving investment inflows from Sweden in particular and international markets in general, Ms. Huong Tran Kieu Dung – Vice-Chairwoman and General Director of FLC Group said Vietnam has great room to run with potential from a population of nearly 100 million people (10 folds compared to Sweden's).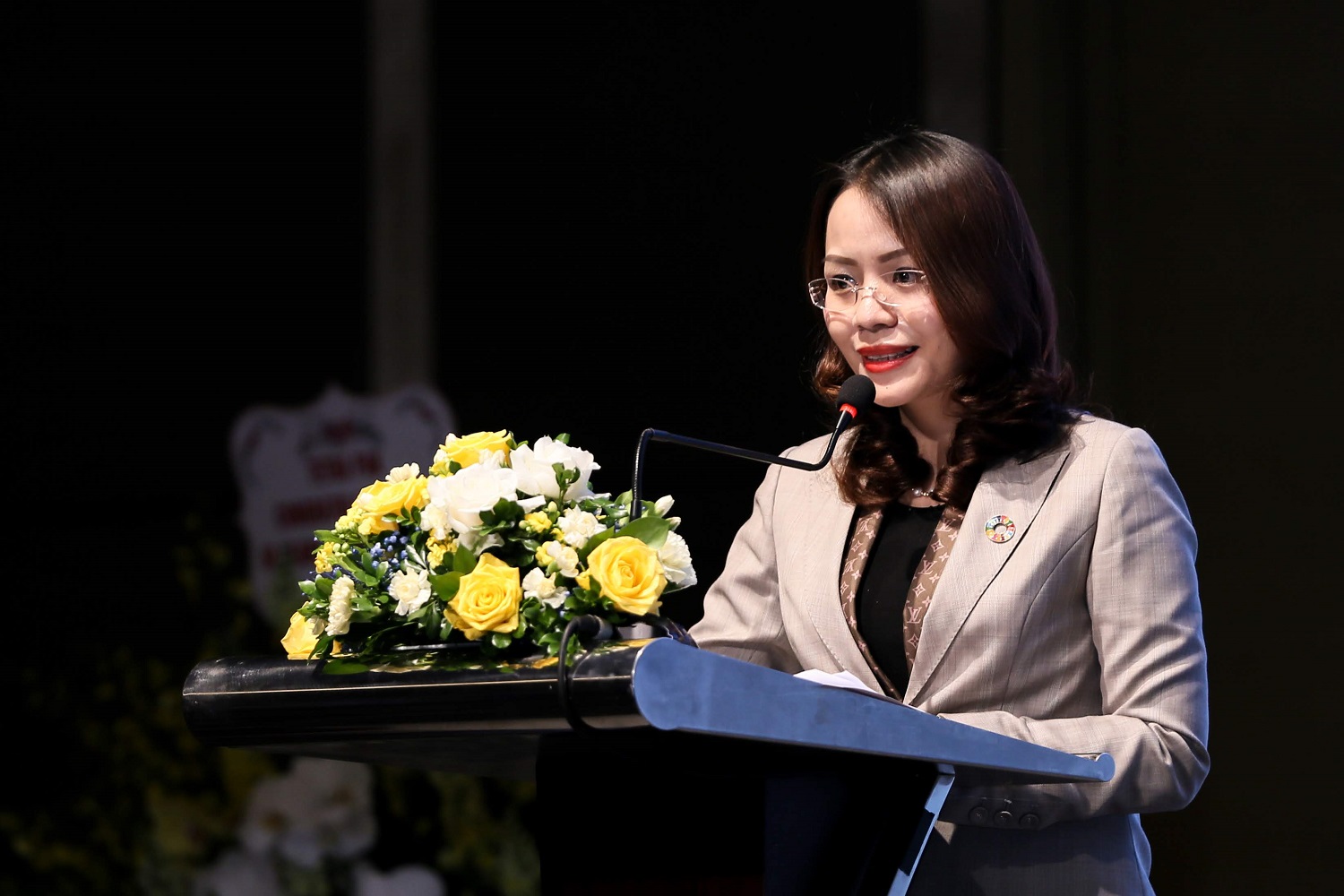 Vice Chairwoman of FLC Group Huong Tran Kieu Dung spoke at the Sweden – Vietnam Business Summit
Another favorable factor is evolutionary guidelines and policies of the Government such as launching the national start-up movement, or making the private sector an important driving force of the economy, etc.
These important factors facilitate the search for and access to funding sources of private enterprises, including both domestic and FDI ones.
"This can be clearly seen in FLC Group's development path in nearly two decades," Ms. Huong Tran Kieu Dung said.
Developed from a law firm established in 2001, FLC Group has now become one of the leading dynamic and profitable conglomerates in Vietnam, with a differentiated and innovative business strategy.
For example, the Group expanded into aviation with the introduction of Bamboo Airways offering 5-star- oriented services. In real estate sector, FLC Group distinguishes itself by reaching to areas which are considered to have no potential for development to build large-scale luxury resort complexes.
The General Director of FLC Group commented there are similarities between the differentiated business philosophies that FLC Group is pursuing and what have characterized the Swedish economy, one of the world's leading economies in terms of creativity and innovation.
She also stressed sharing the same vision is one of favorable conditions for the business community of the two countries to boost cooperation.
Accordingly, after the Sweden – Vietnam Business Summit, 50 Swedish enterprises visited and worked with FLC Group's senior managers at FLC Ha Long resort, Quang Ninh province. The two sides discussed and searched for bilateral cooperation opportunities in project investment, technology transfer, etc.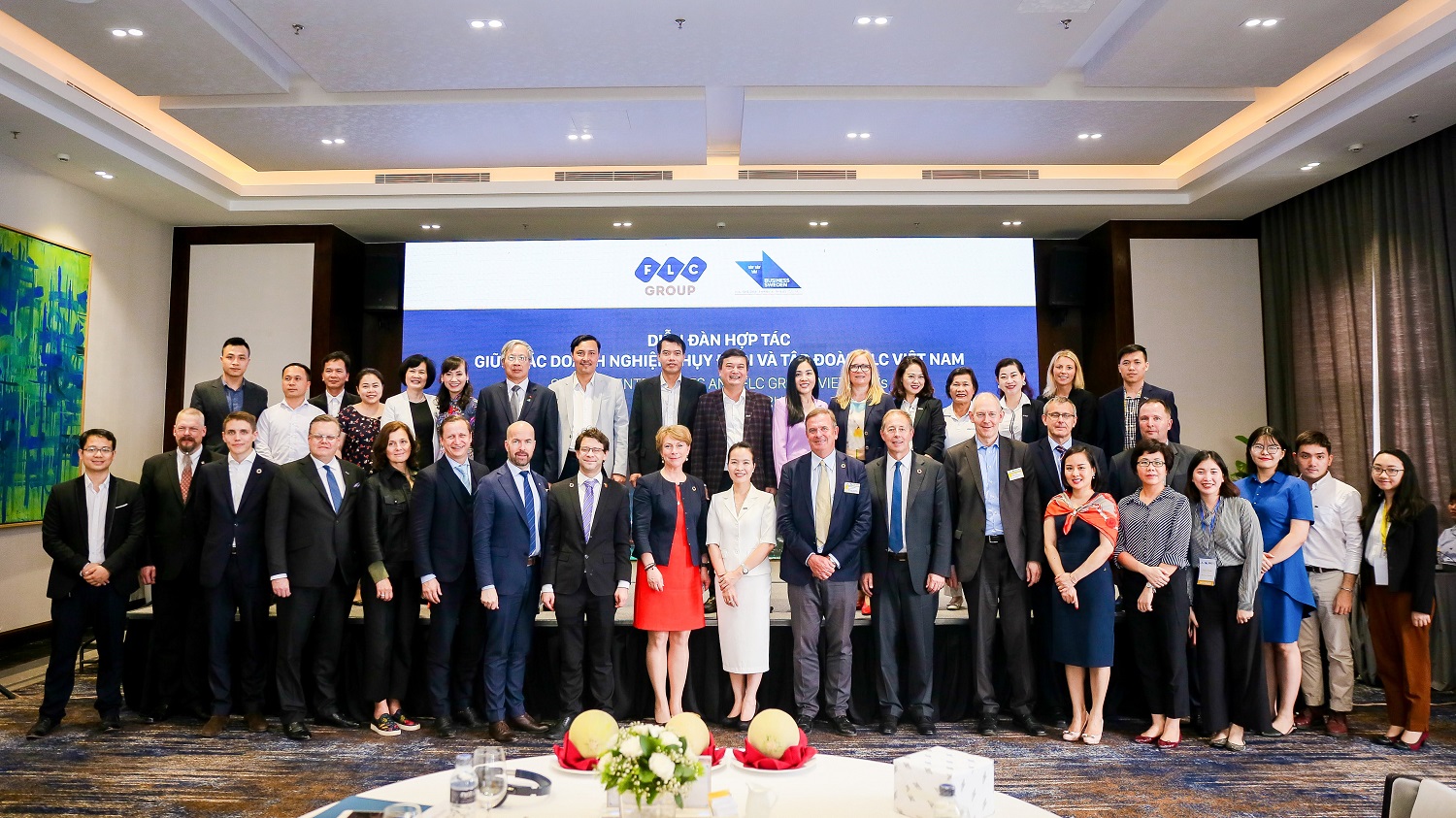 Swedish businesses and FLC Group, Vietnam discussed about cooperation opportunities
"These are our leading businesses in areas such as healthcare, food processing, transportation, etc. which have shown noticeable growth during last one or two decades. Meanwhile, FLC Group is a great partner with impressive growth. I hope the meeting will be a premise to open up further cooperation opportunities in the future," said Ms. Ylva Berg – CEO of the Swedish Trade Council.
Previously, in 2017-2018, FLC Group successfully organized a series of roadshows and investment promotion seminars in many international markets such as Singapore, Japan, Korea, USA, etc., providing investors with useful information for potential foreign investment in Vietnam such as in real estate, aviation, tourism – golf and high-tech agriculture.
The events by FLC Group attracted thousands of potential domestic and international financial institutions, businesses and individual investors. Those opened up various opportunities for international cooperation and connection for FLC Group in particular and Vietnamese enterprises in general.