2019 Samson Tourism Festival has officially started. The Opening Show took place on Ho Xuan Huong street, Samson city, Thanh Hoa province with the participation of numerous senior leaders, local people and tourists.
Colorful cultural festival
The 2019 Samson Tourism Festival took place earlier than previous years with many new features. Specifically, the stage was elaborately designed and equipped with Led and 3D video technology.  The Opening Show was also attended by hundreds of local and international artists.
The highlight of the Show was unique music and dance performances on the theme of "The color of the sea", inspired by the image of precious jewels.
The spectacular panorama picture of Samson – a sea tourism town with a long history which is on the rise to develop has been successfully presented on the stage. The stage script was divided into three main segments including Tình ca của biển (Love song of the sea); Sắc màu biển ngọc (The color of the sea) and Mặt trời ngày mới (New day).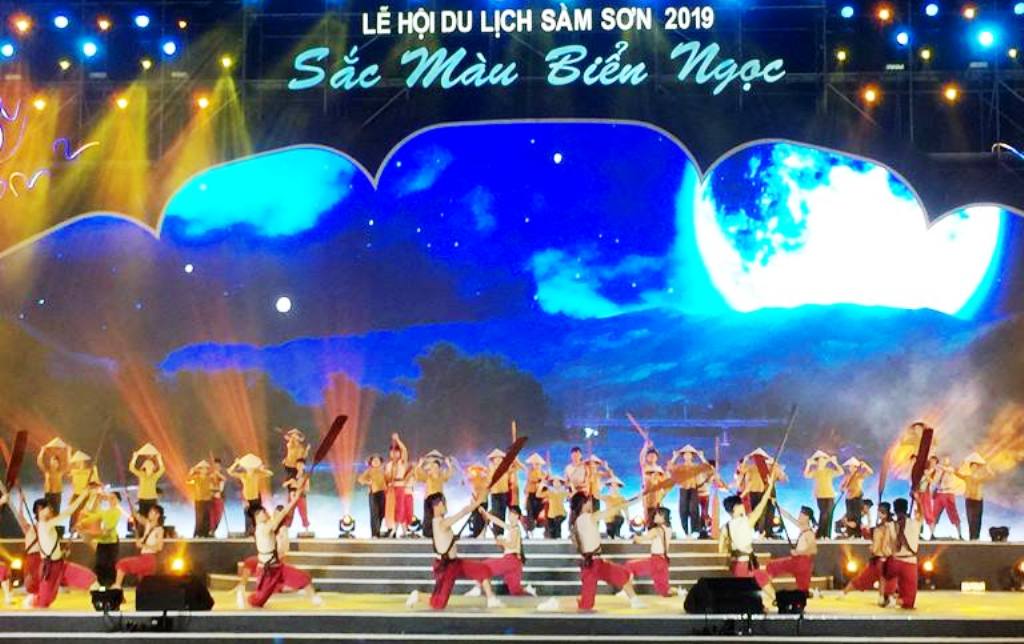 The Samson Tourism Festival attracting a large number of tourists with a youthful and joyful art program
The Show was attended by various famous young artists such as: Noo Phuoc Thinh, Oplus, Phong Windy, etc. and artists from Thanh Hoa such as Phuong Linh, Quang Anh (Winner of the Voice Kids), etc. This artist line-up has brought audiences a youthful and joyful night.
During the Festival, there will be also a series of unique cultural and recreational activities until June 2019, such as Samson Golf Tournament at FLC Samson Golf Links, Love Festival at Hòn Trống Mái or Food Street Festival with traditional dishes of Thanh Hoa taking place inside FLC Samson on the upcoming holiday (April 30 – May 1), etc.
"With active participation of provincial and Samson city's authorities, especially with support of large tourism corporations, the 2019 Samson Tourism Festival will be a big success with meaningful activities," said Mr. Luong Tat Thang – Chairman of People's Committee of Samson City.
"Samson is on the rise to grow with great potential to break through in tourism. As a pioneer investor in the field of local tourism infrastructure, FLC Group seeks to accompany the local authorities in creating a unique sea tourism space, accordingly attracting visitors and contributing to boost the tourism development of Samson and Thanh Hoa," said a representative of FLC Group and Bamboo Airways, main sponsors of the 2019 Samson Tourism Festival.
Innovative and breakthrough
2019 marks more than 100 years since French discovered Samson beach and its beauty. The convergence of mountains, rivers and a series of famous landscapes have made Samson an enchanting destination, attracting millions of domestic and foreign visitors.
However, Samson's tourism with its naturally favored beauty has been only improved and elevated in recent years when the desire to reform and break through of Thanh Hoa government has receivedthe companionship and support of pioneer investors.
Coming to Samson in these days, visitors have seen drastic changes. Beaches are clean and beautiful. FLC Samson Golf & Beach Resort is outstanding with a series of luxury restaurants and hotels. Various entertainment areas, historical and cultural sites have been developed. Transportation system was renovated and upgraded. There have been numerous other changes. All have created a breakthrough and new face for Samson's tourism with 4,285 million visitors and a 20% y/y increase in revenue in 2018.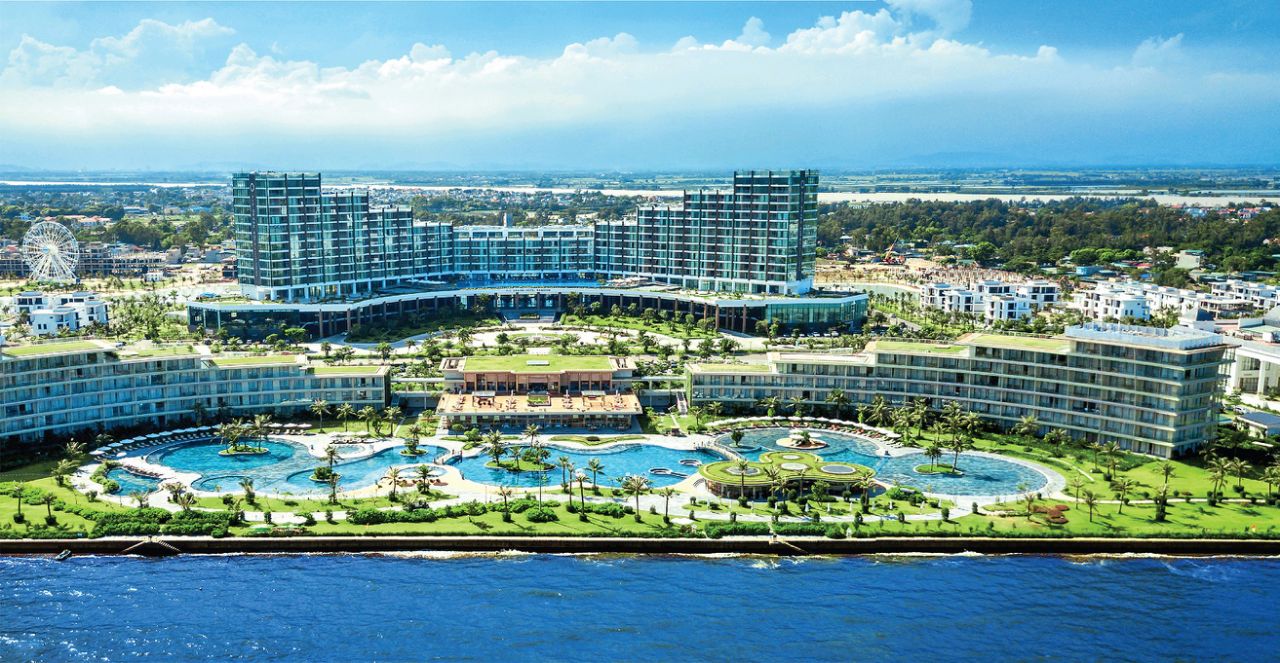 FLC Samson
"FLC Samson Golf & Beach Resort was inaugurated in 2016 with more than 70 amenities. The Resort so far has served thousands of domestic and foreign visitors. In 2017, FLC Grand Hotel Samson came into operation, bringing the total number of hotel rooms to about 1,000. The operation of this 5-star hotel has helped to reduce the pressure on high-class accommodation facilities for Thanh Hoa while satisfying increasing demand of visitors in the peak season," said a representative of FLC Group. In addition, many urban zones and hotel projects have been now in development by the Group to further complete the infrastructure system in Samson.
It is expected that Samson's tourism will further grow after Bamboo Airways operates flight routes connecting Thanh Hoa with other cities and destinations, initially the route connecting Ho Chi Minh – Thanh Hoa from January 29. The Airline also provides visitors with all-inclusive combos serving accommodation needs at attractive prices, which is expected to contribute to a breakthrough of the local tourism, developing Samson to be one of Vietnam's leading tourist destinations.