"In the purpose of making tourism become the leading economic sector of Quang Ninh, should private businesses play a vital role, an appropriate mechanism is highly needed for them to carry on developing" said Mr Trinh Van Quyet, at the Quang Ninh Tourism – Reaching Heritage Level Conference jointly held by the People Committee of Quang Ninh and Vietnam Association of Business Development Services Organizations (VABO) on 19/4/2019 at FLC Ha Long International Conference Centre, Quang Ninh.
The Conference had witnessed the attendance of over 250 leaders of central and local departments; economics, cultural and historical industry experts; representatives of investors, domestic and foreign businesses; as well as television and news agencies all over the country.
Quảng Ninh: One Decade of Constructive Activities
As a province that possesses massive tourism resources, Quang Ninh is carrying a mission of leading, directing and spreading the tourism growth across the country. Mr Vu Tien Loc – President of Vietnam Chamber of Commerce and Industry affirmed and emphasized the impressive breakout of Quang Ninh tourism in the recent time.
These accomplishments are resulted from the strategy on converting from brown economy to green economy which was outlined a decade ago, the drastic implementation conducted by the leaders of Quang Ninh, and especially the adherence of strategic investment corporations with inclusion of projects that have changed the face of Quang Ninh tourism. For instannce, FLC Ha Long – an international standard resort complex built on wild hill area has been rising to become a new outstanding tourism destination of Quang Ninh province.
"The participation of large corporations is making their marks in the construction of transport and tourism infrastructure of Quang Ninh in particular and Vietnam in general. A few days ago, I had a chance to witness the Partnership Signing Ceremony between Bamboo Airways and Praha International Airport during the official visit to Czech Republic of Prime Minister Nguyen Xuan Phuc. After the Signing Ceremony, we are going to operate a direct flight route to Czech – a country in which there is a community of 70.000 Vietnamese people residing. With the attention from the Governments of both the countries, the first flights are expected to operate this coming August-October. I highly appreciate those major projects with regards to the development of our nation" emphasized Mr Vu Tien Loc.
Speaking of the investment procedure in the field of tourism infrastructure in Quang Ninh, Mr Trinh Van Quyet – Chairman of FLC Group cum President of VABO reckoned that the most essential aspect that businesses should focus on was investment environment, whether or not the local leaders truly want to attract investment, and whether or not businesses are required. In respect to the aforementioned factors, Quang Ninh does indeed fit in.
"FLC Ha Long is built on high hill terrain constituted from 4-5 geological layers, which causes abundant difficulties to construction work. If there was not a consolidated help from the provincial authority, such international standard multifunctional complex would not have existed. During the construction of FLC Ha Long, the authority's drastic execution plays a crucial role in that it helped us to carry on with nearly 30 urban and tourism infrastructure projects in Quang Ninh, making us the greatest investor in the region" said Mr Quyet.
Extending boundaries – New development opportunity for Ha Long
At the same time, the outstanding growth in tourism also imposes many new challenges on Quang Ninh with regards to sustainable development. According to Ms Vu Thi Thu Thuy – Vice President of Quang Ninh People Committee, the province in 2014 had hired a foreign consultancy agent for tourism development planning to 2020 with a vision to 2030. Despite numerous challenges, the majority of targets set in the plan had been fulfilled before the schedule.
Quang Ninh has been adjusting the plan with the proportion of Quang Ninh tourism accounting for 48-49% in 2020, and directing the development of four key geographical areas including Ha Long with Ha Long Bay; Mong Cai – Tra Co with border tourism; Van Don – Co To with high quality casino-inclusive beach and island resorts; and Uong Bi – Dong Triêu – Quang Yen well known for cultural and spiritual tourism at Yen Tu mountain.
"In spite of plenty historical sites, tourists that visit to Quang Ninh are only aware of those famous attractions such as Ha Long and Yen Tu. In order to make them spend more days, Quang Ninh has had to research different options to extend tourism area. At present, there have been a number of large economic corporations offering to develop infrastructure at several places such as Quan Lan, Co To and Van Don. If the tourism area is not extended, it will not only be unable to attract tourists but also result in local overloading" said Mr Pham Ngoc Thuy – Director of Quang Ninh Tourism Department.
Agreeing with the aforementioned evaluation, Mr Nguyen Tuan Anh – Head of Tourism Development Research Institution indicated that due to the fact that Ha Long is already packed, the investment on extending the city's boundary towards Van Don will be able to help Quang Ninh to some extent to distribute the number of tourists in a more adequate manner.
In consideration to the construction of tourism infrastructure, the Chairman of FLC Group reckoned that only private businesses can implement it effectively. Therefore, an appropriate mechanism is highly required for businesses should tourism is going be the leading sector of Quang Ninh.
One of the matters that many investment and development businesses in the field of tourism infrastructure have been interested in remains with the availability of land. These businesses are willing to concentrate resources to invest in large-scale and comprehensive projects but the amount of available land has been almost running out.
"Quang Ninh can extend the administrative boundaries of Ha Long in similar to what Hanoi did. For instance, joining with several wards and districts that are qualified. The greatest benefit would be the attraction of investment capital and the creation of a comprehensive and diverse tourism ecosystem with Ha Long being a central brand" indicated Mr Quyet.
Besides the availability of land, the Chairman of FLC Group also reckoned that another crucial factor is quality workforce in the field of tourism, which requires the local authority to focus resources. Large-scale businesses like FLC Group are capable of constructing a 1000-2000 room hotel within a year and correspondingly create work opportunities for 2000-3000 people.
"The matter that we are not clear is: where do we source the labor? Hotels can reach to 5-star standard, whereas workforce itself can be up to only 3 stars. This is a problem of not only Quang Ninh but also the entirety of Vietnamese tourism industry" affirmed the leader of FLC Group. He also indicated that Quang Ninh needs to rapidly implement investment and education in support of the workforce. By doing so, hotels will be able to qualify 5-star standard instead of stopping at 3-star class due to lack of human resources at the present.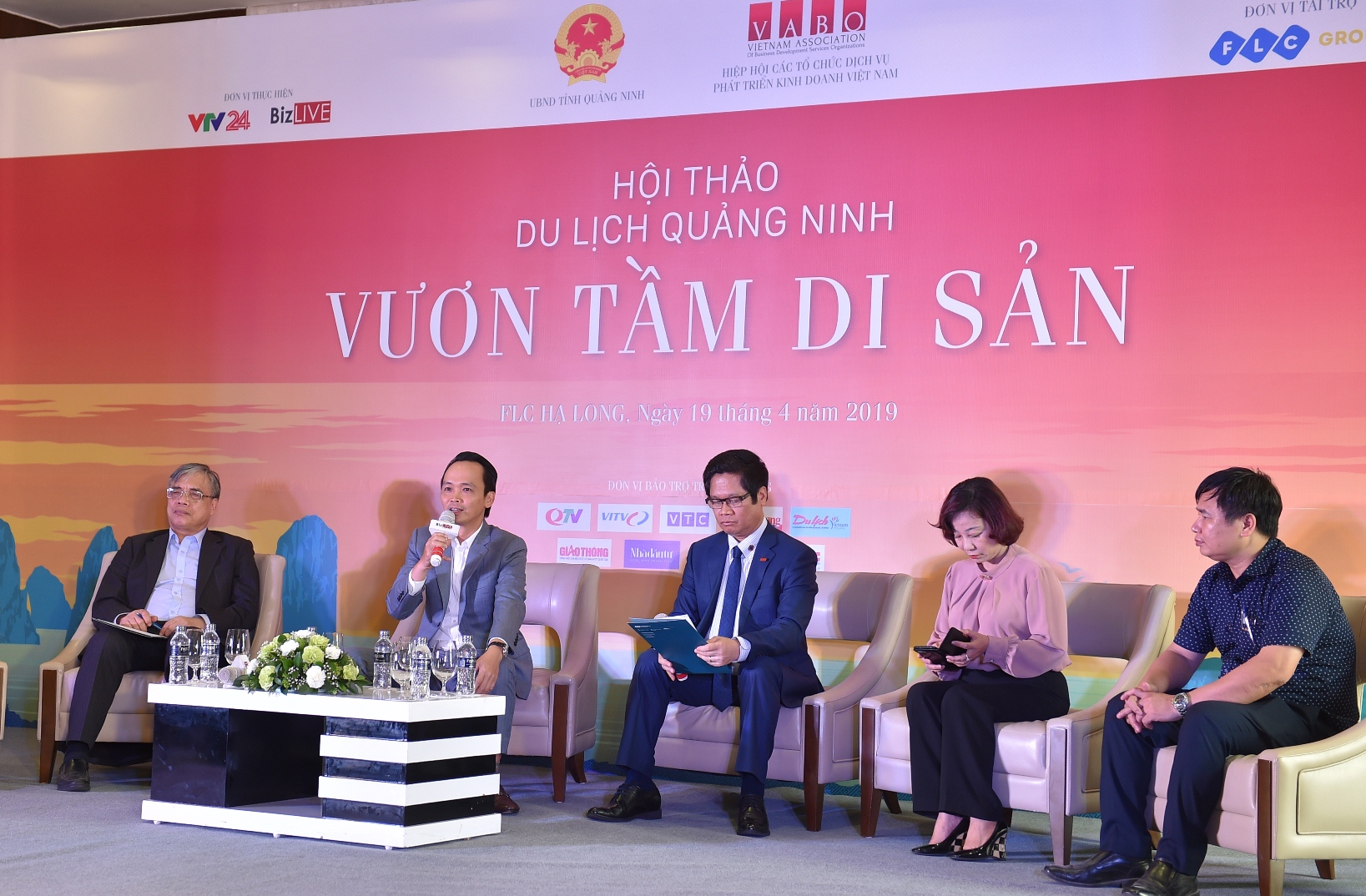 "Quang Ninh Tourism – Reaching Heritage Level" Conference taking place at FLC Ha Long International Conference Centre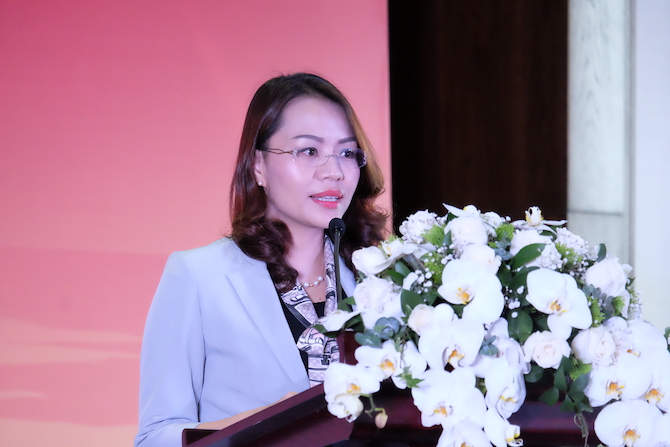 Ms Huong Tran Kieu Dung – Vice President cum General Director of FLC Group giving opening address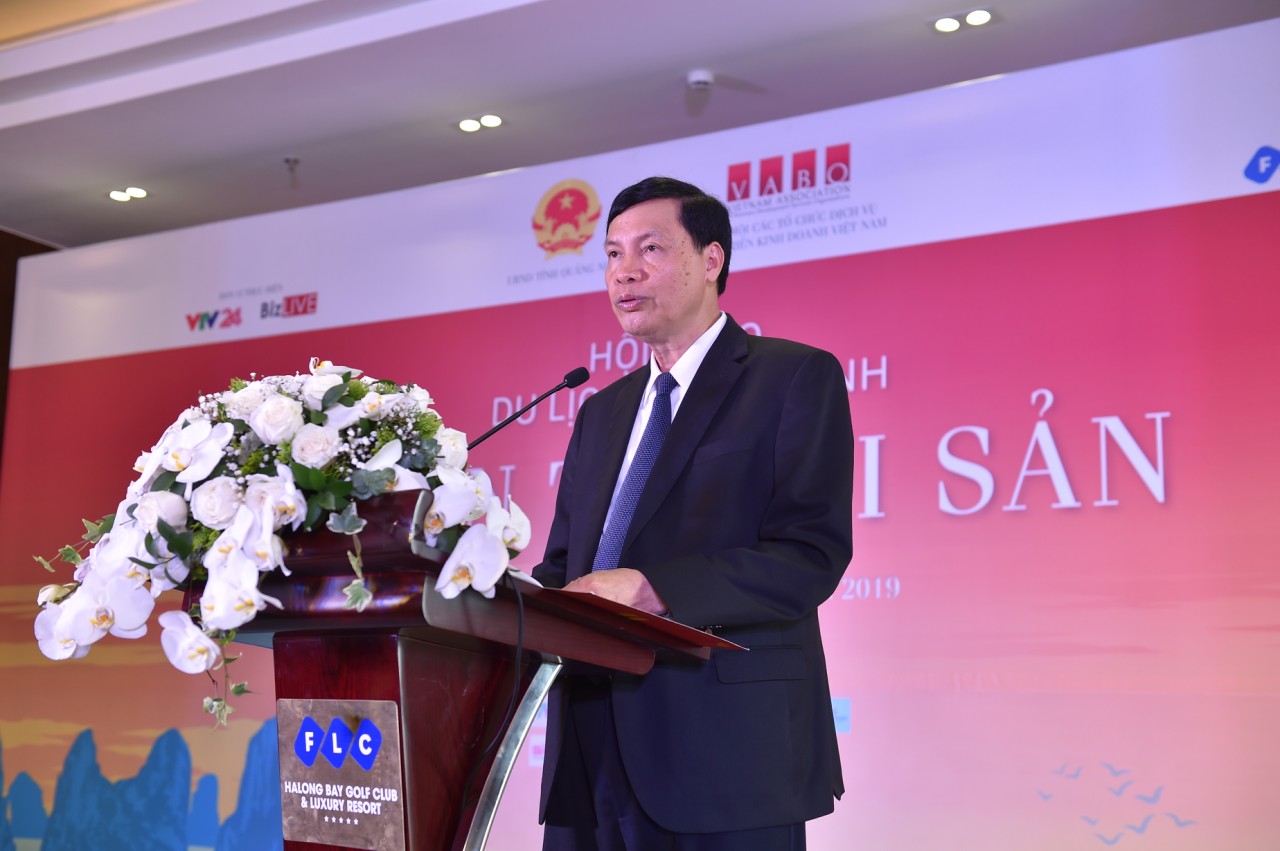 Mr Nguyen Duc Long – President of Quang Ninh People Committee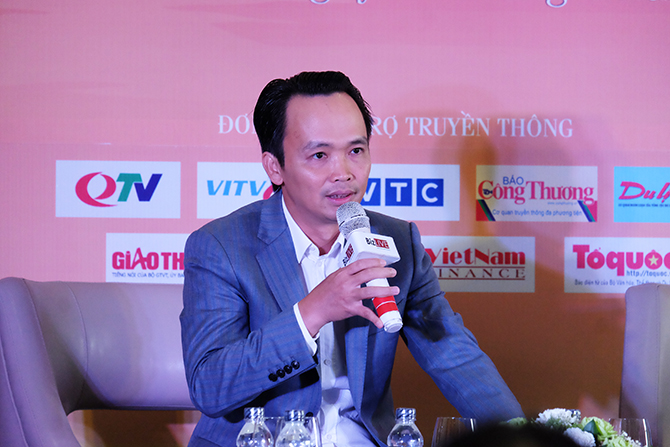 Mr Trinh van Quyet – Chairman of FLC Group cum President of Vietnam Association of Business Development Services Organizations (VABO)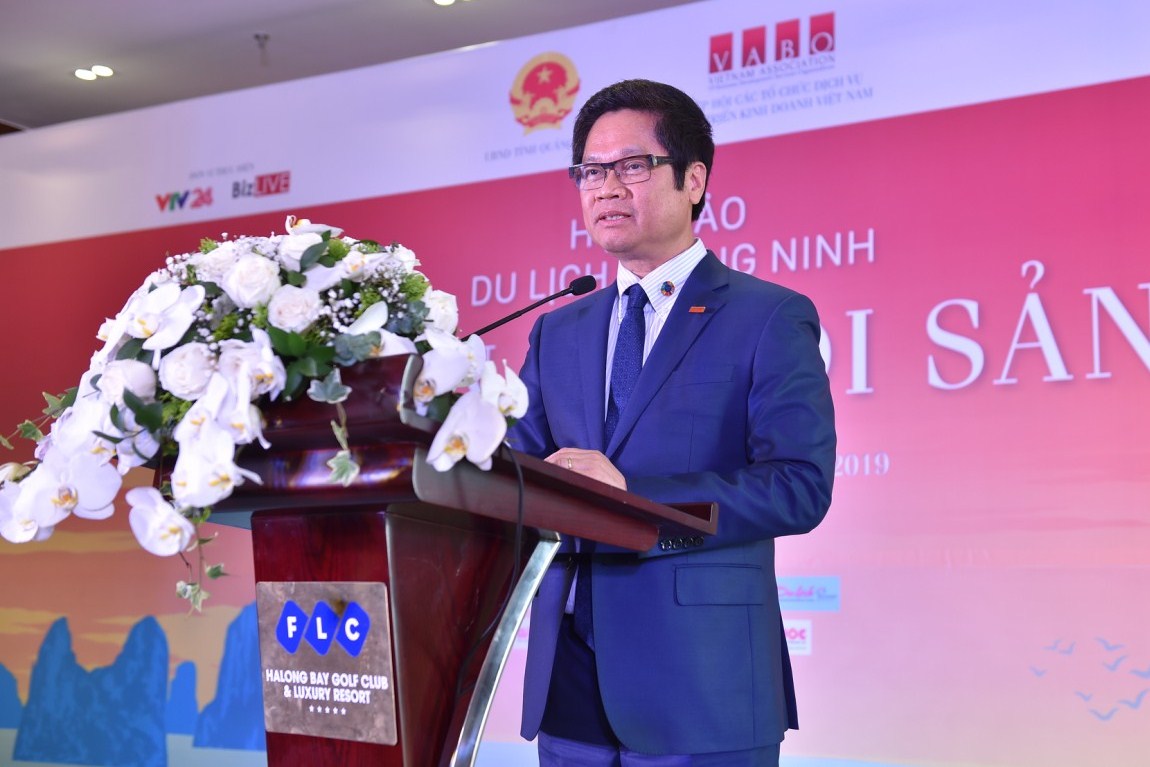 Mr Vu Tien Loc – President of VCCI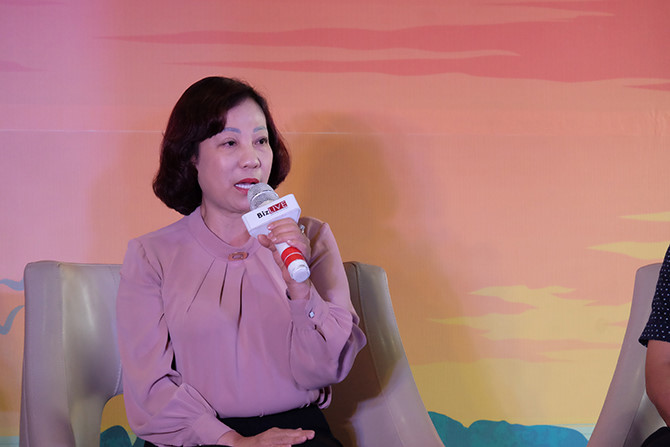 Ms Vu Thi Thu Thuy – Vice President of Quang Ninh People Committee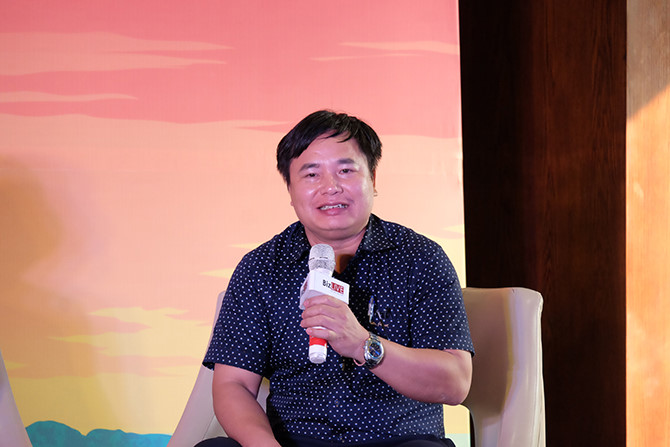 Mr Nguyen Anh Tuan – Head of Tourism Development Research Institution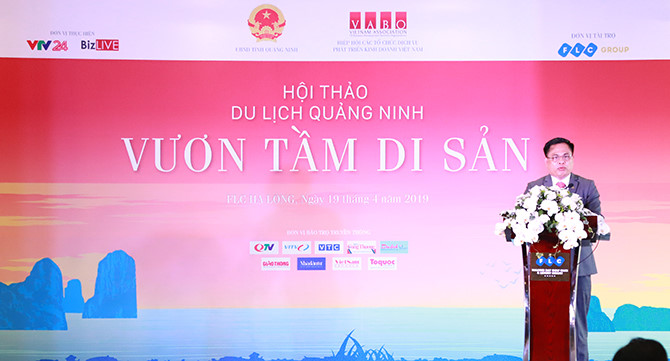 Mr Pham Ngoc Thuy – Director of Quang Ninh Tourism Department