A mass of noticeable information for domestic and international investors had been released at the Seminar on FLCHomes Investment Opportunities, which recently took place at Lotte Centre Hanoi.
 The event was organized by FLCHomes Real Estate Development and Investment Joint Stock Company in collaboration with MB Securities Joint Stock Company (MBS). There had witnessed the attendance of over 700 guests including real estate professionals, financial experts, representatives of strategic partners and individual investors.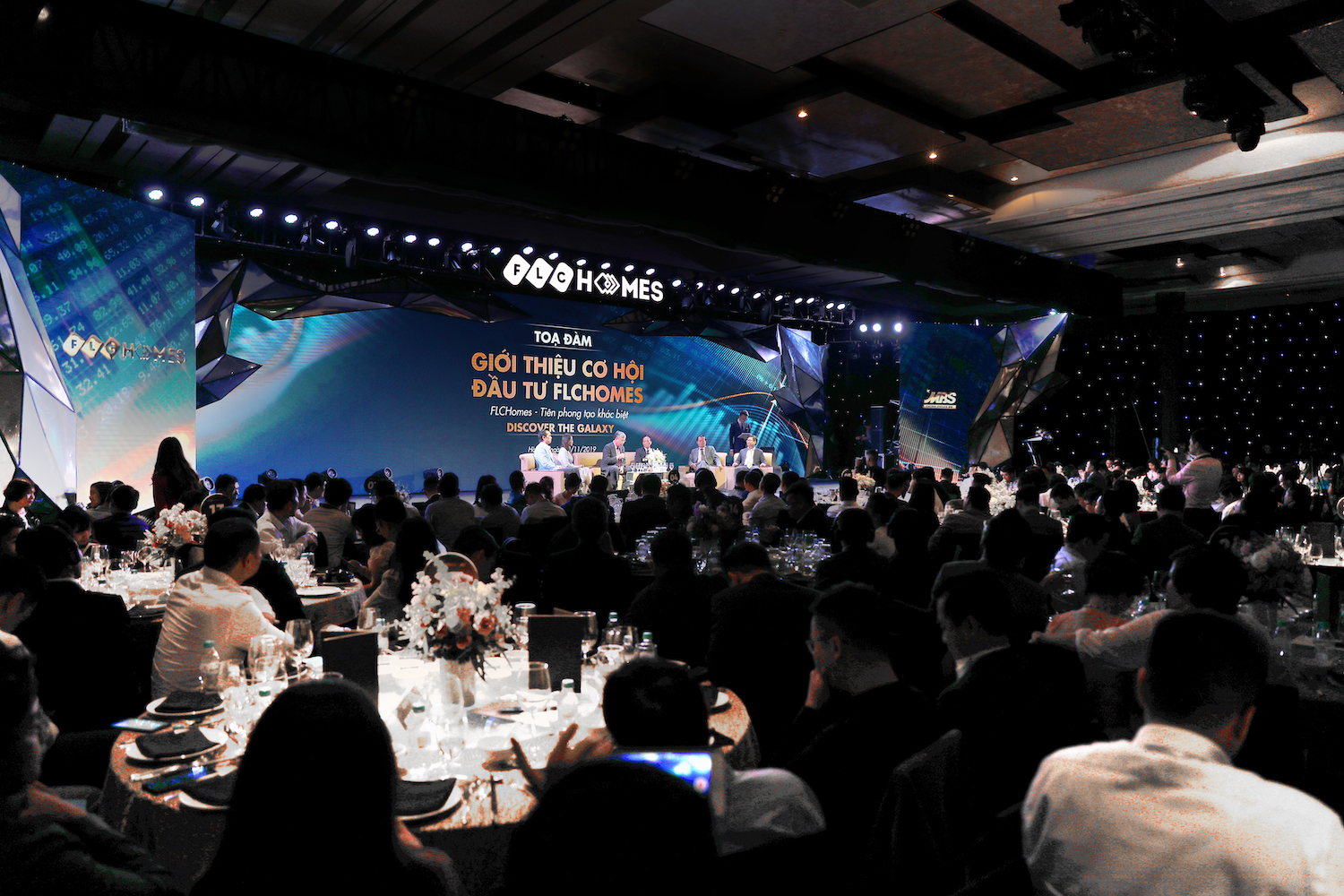 Over 700 guests attending the Seminar on FLCHomes Investment Opportunities
Orientating towards Top 3
As the newest brand originated from the ecosystem of FLC Group, FLCHomes operates primarily in the real estate sector under three main roles: investor, distributor and operator. The Company is oriented towards being a real estate development and investment brand in the Top 3 of Vietnam.
In the business plan designated for the next 5 years, the Company is determined to obtain average annual revenue and profit-after-tax growth of 46% and 60% respectively. The equity is anticipated to make surge from over VND4,000 billion (nearly USD173 million) in 2019 to over VND10,000 billion (over USD431 million) in 2024.
It is expected that the total turnover of 2020 will exceed VND5,000 billion (nearly USD216 million), which is expected to see a threefold increase compared to 2019. Correspondingly, the profit before tax of 2020 will be four times as much as it was in 2019, predictably reaching nearly VND1,000 billion (over USD43 million). Therein, the turnover retrieved from real estate project investment activities in 2020 is anticipated to exceed VND2,800 billion (nearly USD-121 million), which accounts for 60% of the total revenue.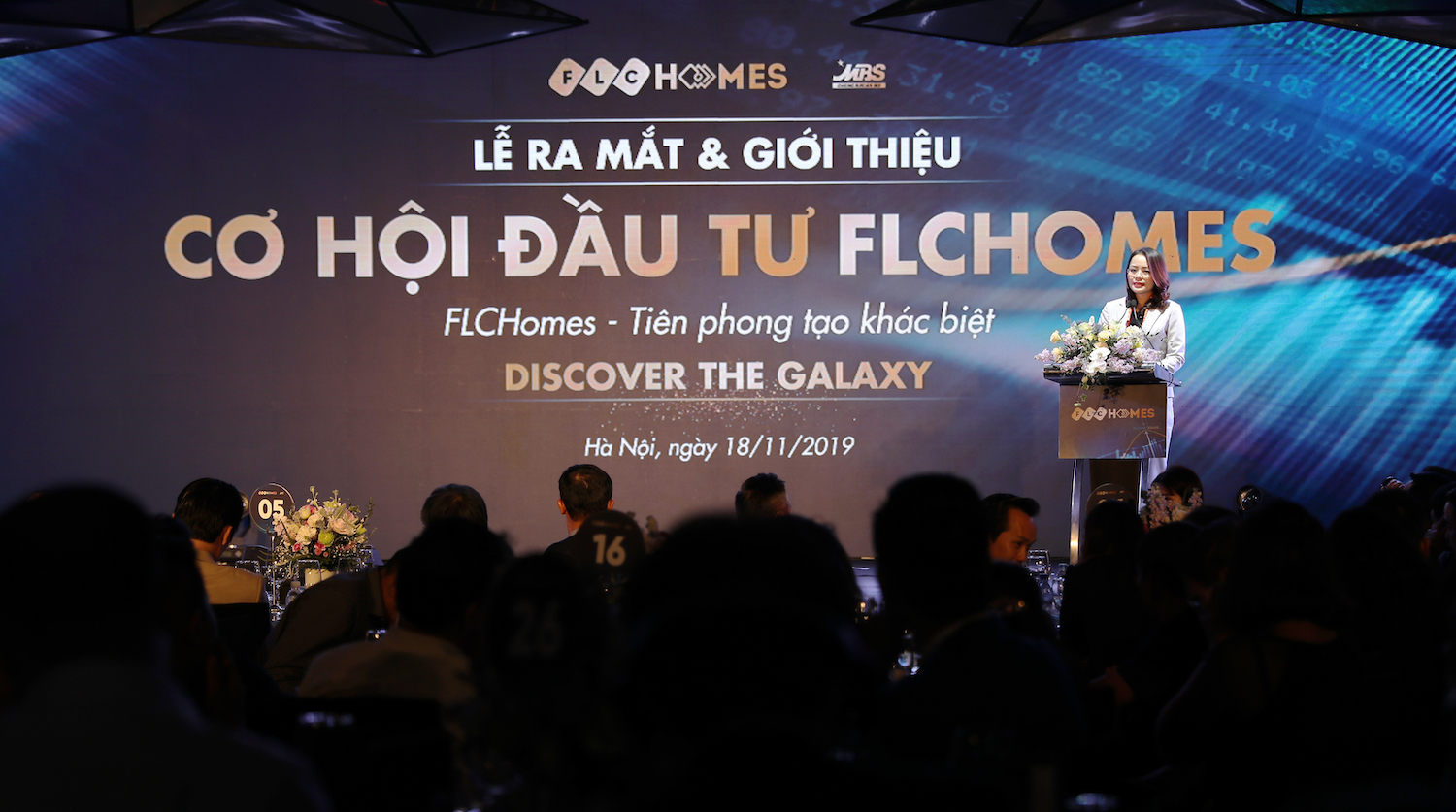 Ms. Huong Tran Kieu Dung – Vice Chairwoman, General Director of FLC Group cum Chairwoman of FLCHomes
"FLCHomes will inherit and receive plenty of support from the foundations of FLC Group, encompassing high-profile workforce, as well as the privilege for developing business and distributing real estate projects invested by FLC Group and/or its member companies. Thanks to such advantages, the number of projects in terms of both investment and distribution has gotten beyond 300 across most of cities and provinces in Vietnam. Such quantity of products can guarantee sufficient supply capability and operation of FLCHomes till 2030", said Ms. Huong Tran Kieu Dung – Vice Chairwoman cum General Director of FLC Group and Chairwoman of FLCHomes.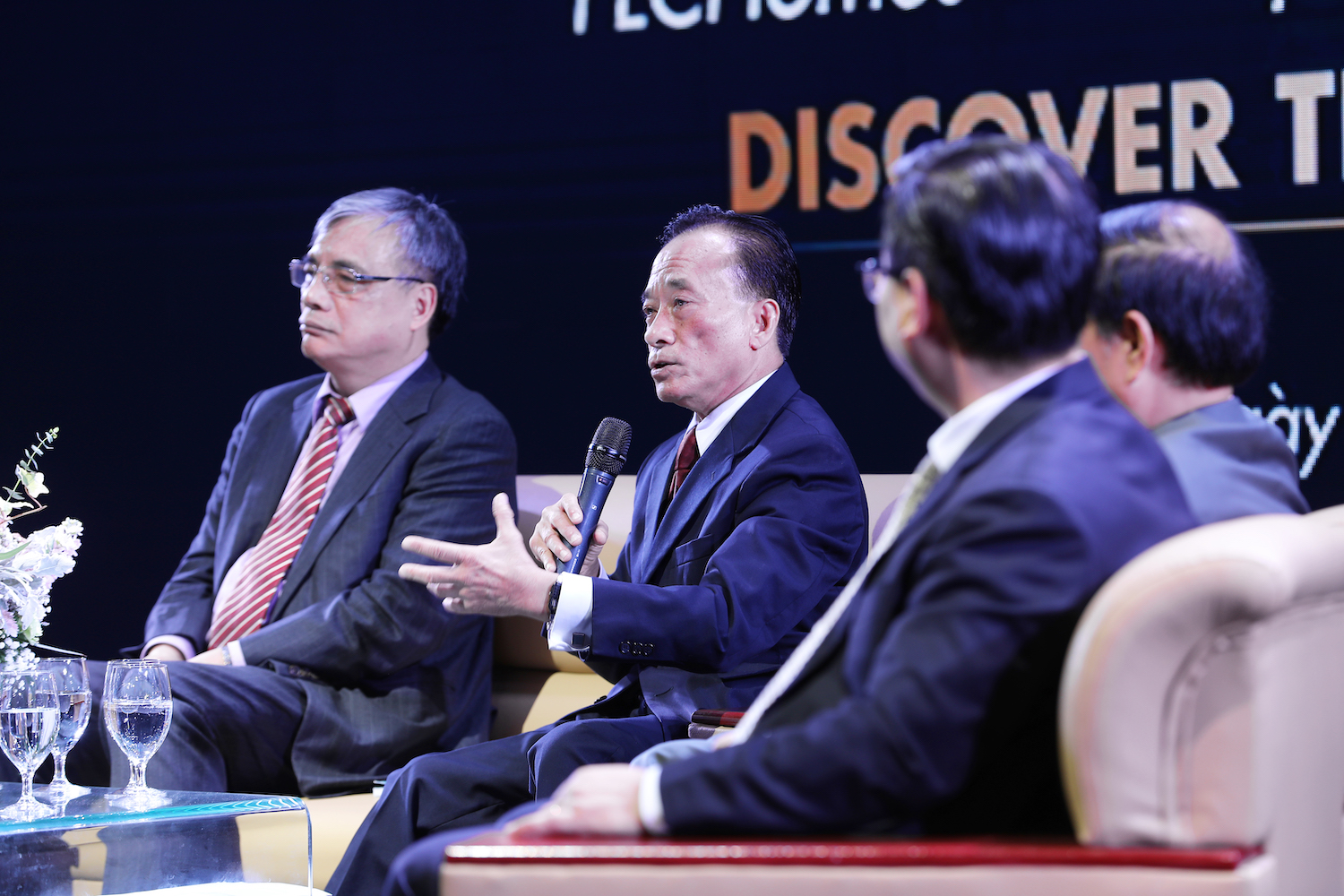 Experts and investors discussing about the FLCHomes investment prospects and opportunities
According the evaluation of MBS, this is a huge advantage of FLCHomes. Being closely connected to the ecosystem of a large enterprise like FLC Group will help FLCHomes to attain competitive capacity, management capability and a portfolio of prospective projects.
Throughout numerous profound analysis on capital flow, the quantity of projects as well as business strategy of FLCHomes in the next 5 years, MBS indicated that FLCHomes has had very thorough consideration for the selection of projects; anticipated peak seasons that imply a rise in revenue and profit in respect to each product category. The purpose is to ensure that the financial resource is maintained sensibly in support of the need for business development.
Additionally, MBS also recognized the great potential exposed by the real estate development segment of FLCHomes. Apart from the advantages produced by FLC Group's ecosystem, this core business of FLCHomes is supported by the growth prospect of one of most fascinating real estate markets in the region.
With reference to the information about the population growth, urbanization speed and the fact that the real estate market in Ho Chi Minh city and Hanoi is anticipated to witness a 3.5-time rise, reaching 206,000 apartments per year in 2020, MBS has expressed its belief in the continuity of positive growth in the next 10-15 years. Those real estate companies having high market capitalization are likely to become prospective options for strategic investors in international market.
Macro-pedestal
With regards to the time of FLCHomes's launch, Dr. Tran Dinh Thien – economic expert, Member of Economic Consultancy Board of the Prime Minister cum Former Head of Vietnam Institute of Economics reckoned that FLCHomes has been assisted by a number of favorable objective conditions. These include stable macroeconomics, positive growth, the Government's determination for reformation and the tendency of considering businesses as a vital motivation of the economics.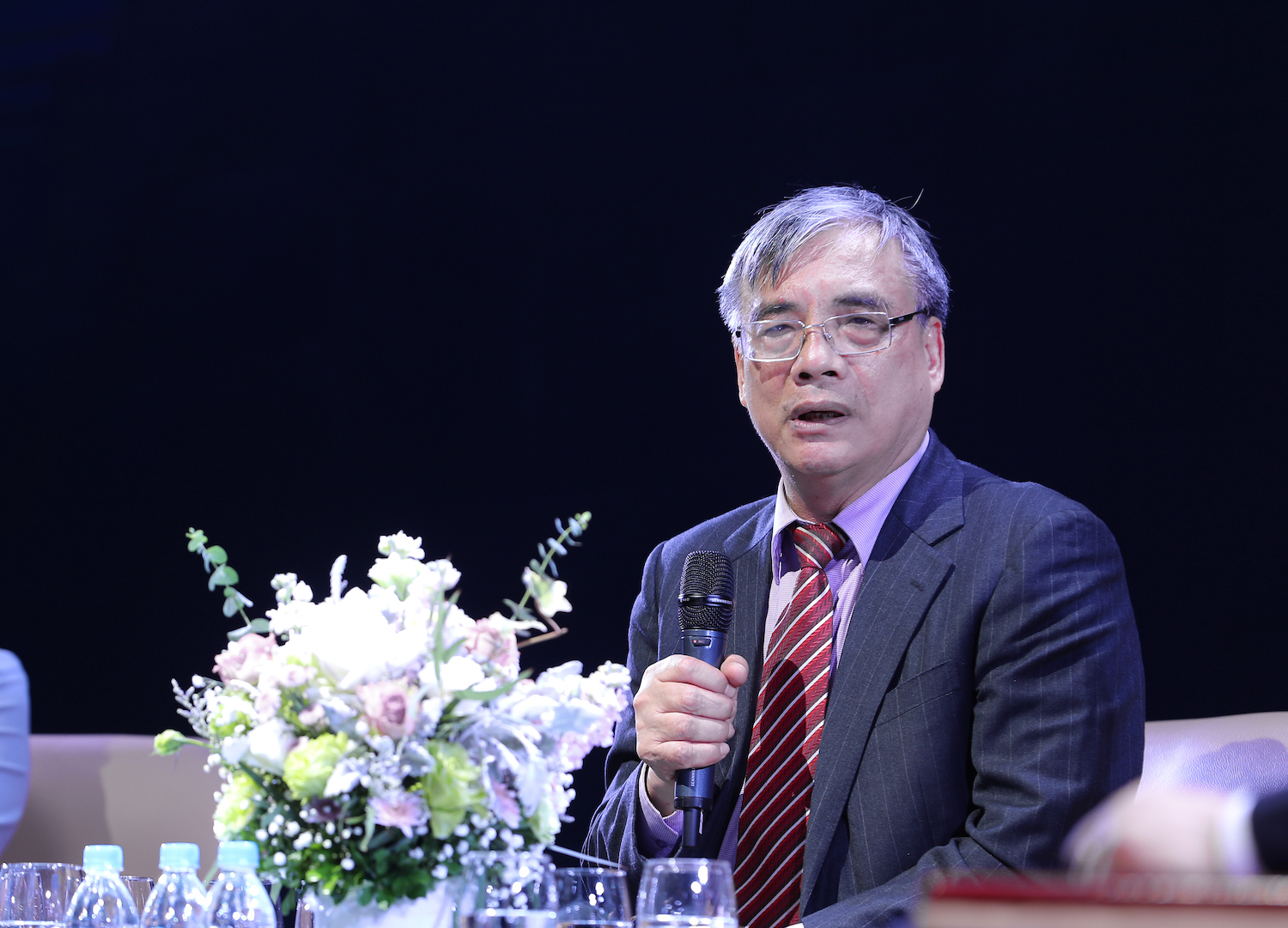 Dr. Tran Dinh Thien – economic expert, Member of Economic Consultancy Board of Prime Minister cum Former Head of Vietnam Institute of Economics
"FLCHomes has been setting plan based on convincing foundations", said Mr. Thien.
"FLCHomes registers for its trading debut in the context that the economics has been restructured and that the market has become increasingly wholesome", emphasized Dr. Nguyen Tri Hieu – financial and banking expert. He also indicated that the development of FLCHomes suits the powerful growth of FLC Group with inclusion of distinctive and specialized brands.
According to Mr. Tran Dac Sinh – former President of Ho Chi Minh Department of Security Transactions, FHH is a prevalent stock ticker and FLCHomes, which is listed under FHH, has been exploiting the ecosystem of a reputable brand, which is capable of changing the economic structure of many local areas.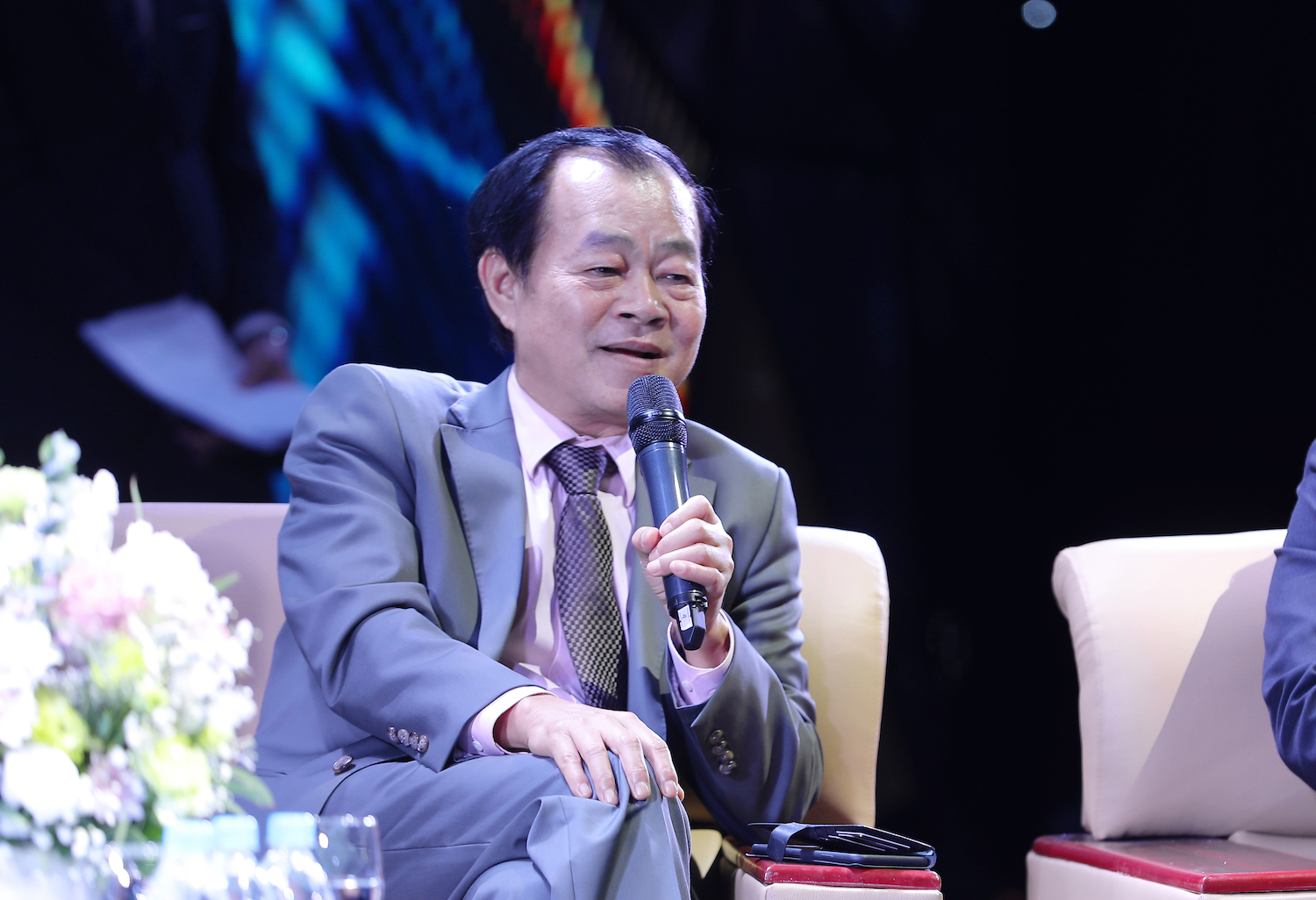 Mr. Tran Dac Sinh – former President of Ho Chi Minh Department of Security Transactions
"I strongly believed that there will be many investors choosing FHH to invest in", said Mr. Sinh.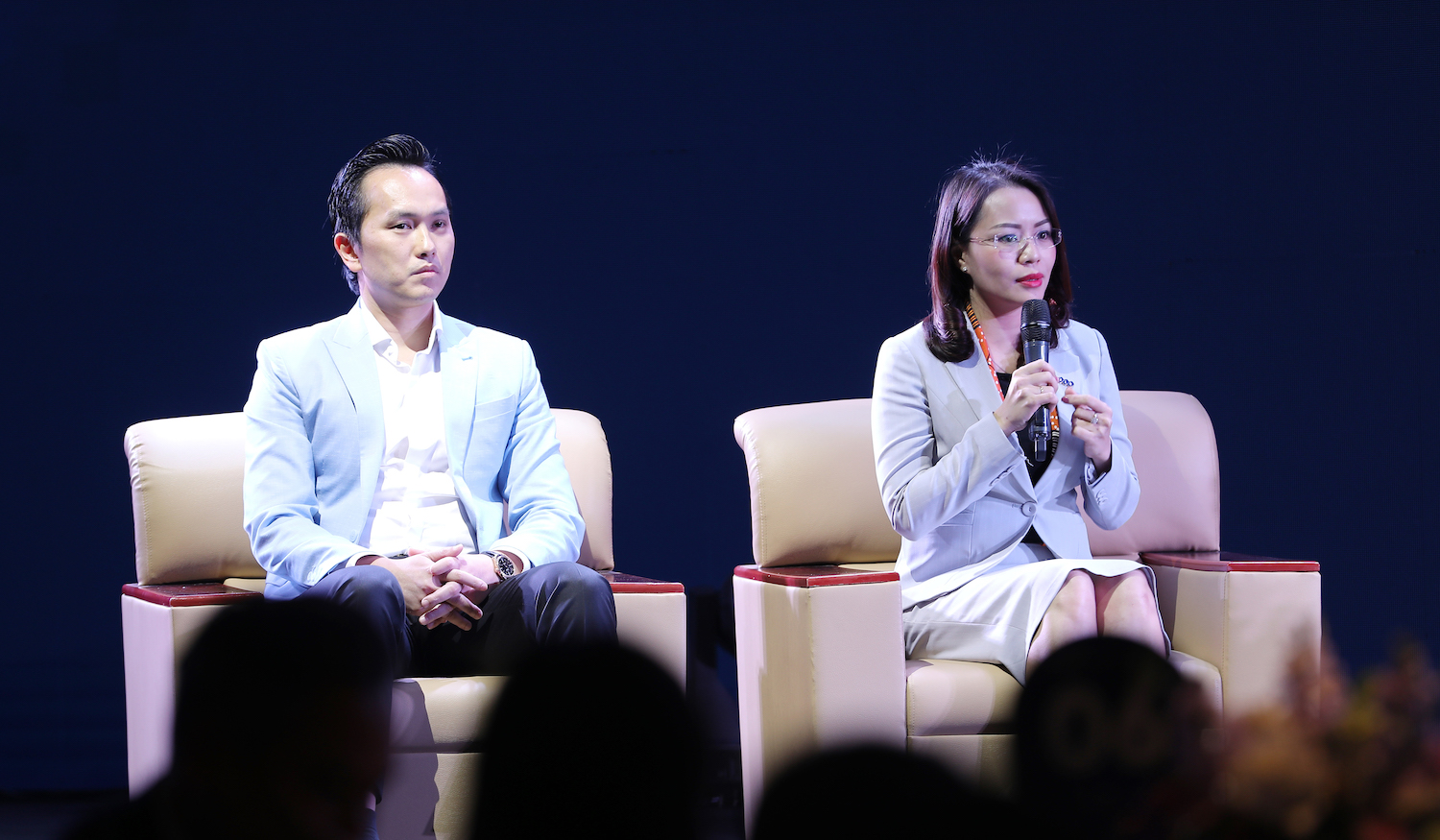 Mr. Nguyen Manh Ha – Chairman of Think Big Group and Ms. Huong Tran Kieu Dung – Vice Chairwoman, General Director of FLC Group cum Chairwoman of FLCHomes
Belief in the price of FHH exceeding VND100,000
In respond to the investors' question about the initial price of FHH for its trading debut, which is VND35,000 (USD1.51), Mr. Trinh Van Quyet – Chairman of FLC Group affirmed that the decision on such pricing is made after good reasons.
"For example, if I spend VND1,500 billion (nearly USD65 million) to buy FLC Group's stock, the price will increase 10 times as much as now. Like many state-owned businesses that are equitized, if the capital is VND5,000 while the amount of stock released for external holders account for only 5% or 2%, it is much likely that the stock price will get beyond VND100,000 (USD4.31).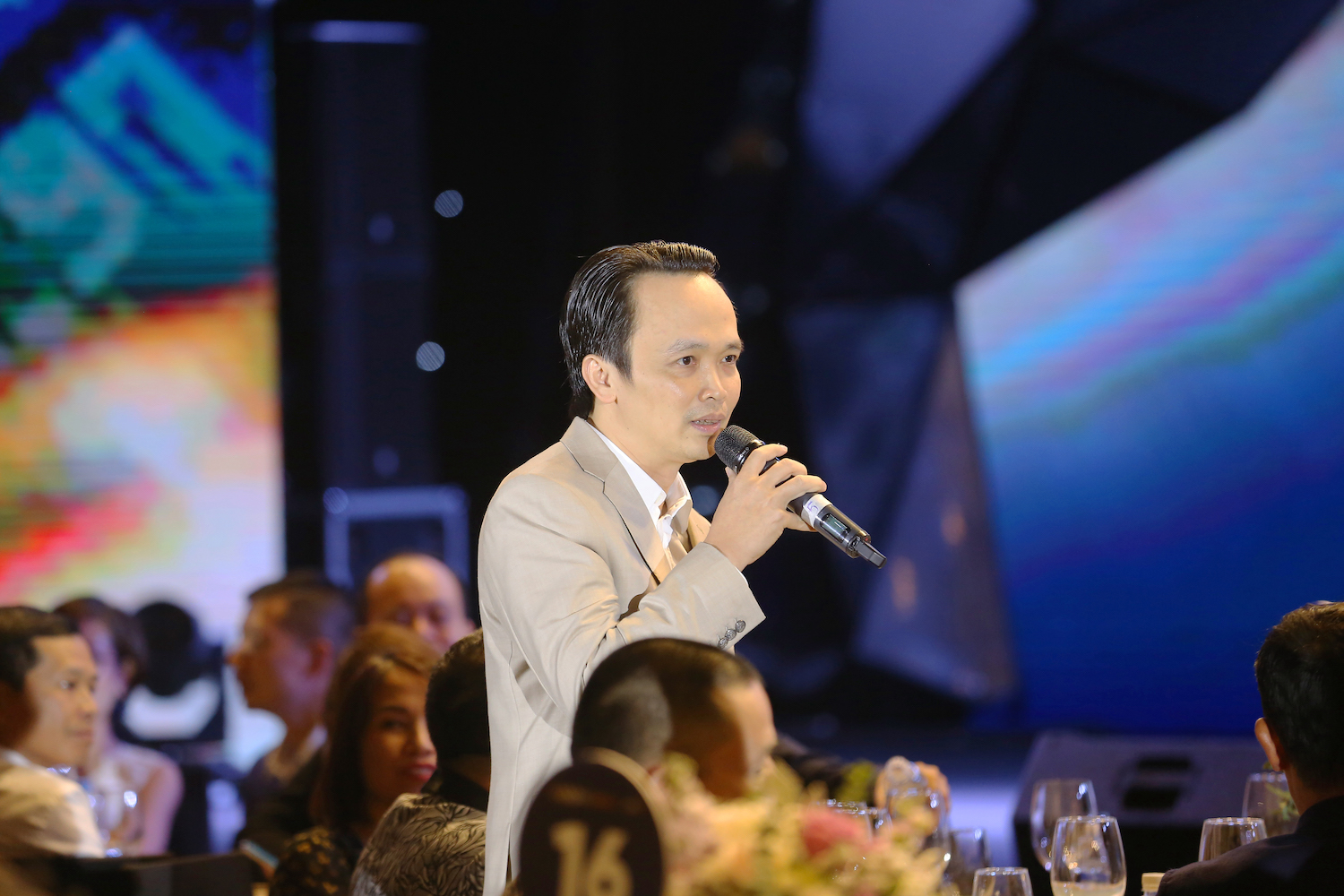 Mr. Trinh Van Quyet – Chairman of FLC Group
In similar to FLCHomes, if the only 10% of the stock is issued for external possession, the price of FHH will surge to the upper spectrum of VND100,000 (USD4.31) instead of VND35,000 (USD1.51) as the initial price. The Group as well as its shareholders have pledged to hold 90% of FHH, and the remaining 10% will be offered to the staff", indicated Mr. Quyet. He asserted that he will personally spend as much as VND1,500 billion (nearly USD65 million) to VND2,000 billion (over USD-86 million) to acquire the stock of FLC Group.
Speaking of Bamboo Airways, the Chairman of FLC Group firmly stated that the Airline will be listed on the stock exchange in 2020 and that he does not intend to release the Airline's stock (BAV) for external possession, which involves domestic and international partners, for the time being. "Should we are going to sell the stock to international investors, they must offer at least VND150,000 per share for consideration. If we put the stock on sale at the moment, this will just result in slowing down the normalization process as well as the development of Bamboo Airways.
Once again, we want to affirm that we will never let the stock of FLC Group in 2020 go below its initial price. In case it cannot reach to the figure that is 10 times of the initial price, it should be at least 8 times greater. Also, I strongly believe that the prices of FHH (FLCHomes) and BAV (Bamboo Airways) can go beyond VND100,000 (USD-4.31) in 2020", concluded Mr. Quyet.