Opening in the context that the local infrastructure system has been significantly improved and that real estate in Ha Long still remains on its peak, FLC Tropical City Ha Long has been expected by investors worldwide and stock exchange.
On November 22nd, FLC Group officially became the investor of FLC Tropical City Ha Long project located in Cao Xanh – Ha Khanh, Ha Long city, Quang Ninh province. This is considered as the next primary project of FLC Group in Quang Ninh province, following the success of FLC Ha Long Golf Club & Luxury Resort, which will be opened at the end of this year.
Ideal location adjacent to Dien Vong river
Erected on an area of nearly 88ha spanning across Cao Xanh and Ha Khanh wards, the location of FLC Tropical City Ha Long is regarded as rare with the South West and South East sides facing mountain while the North West side adjoining Dien Vong river. Such geographical features of the location allow FLC Tropical City Ha Long to overlook a stunning direct view of Cua Luc bay.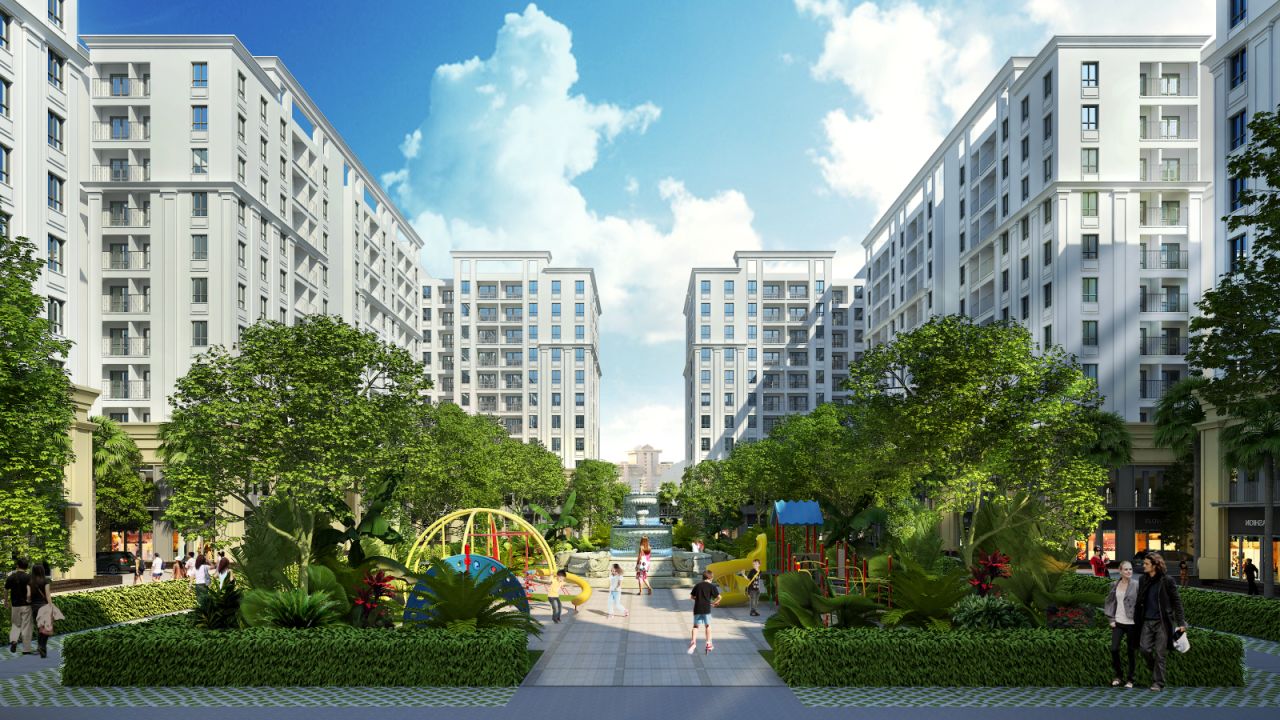 FLC Tropical City Ha Long possessing ideal location in terms of feng shui
The residents of the urban area will be able to blend themselves into the vast open space with plenty of greenery and views of the sea. This is indeed a plus, according to feng shui, for the FLC Tropical City Ha Long since there have not been any urban areas that possess location being as ideal as the one of this project.
According to the majority of public, the top three advantages that a construction project can have include the proximity to residential area, river and road. Based on such criteria, FLC Tropical City Ha Long appears to be the holder of all the three elements. It is only 6km away from the city centre, and also adjoins major transport routes such as Highway 1B, Highway 18, Northern belt road, Tran Phu Street, the conjunction of Hanoi – Hai Phong and Hai Phong – Ha Long (nearby Hoanh Bo) highways and Loong Toong crossroad.
Thanks to such favorable location in terms of transport, the owners of the apartments in FLC Tropical City Ha Long can easily navigate to Ha Long hospital, schools, central market, administrative bodies and luxury resorts.
All-inclusive ecosystem
With a total investment capital of VND-8,000 billion (over USD 302 million), FLC Tropical City Ha Long possesses over 2,600 semi-detached shop houses and nearly 1,100 apartments, designed by one of the leading architecture firms in the US – Humphreys & Partners Architects.
FLC Tropical City Ha Long is divided into four main zones. The design of these sub-areas are inspired by the famous resorts in the world, namely Hawaii Seaside featured by modern and luxury living space together with comprehensive utilities and services; Botanic Garden acting as the green lung of the entire urban area; Palm Village filled with a series of rows of palm trees acting as mini version of Ha Long and Bali Forest characterized by vibrant and youthful living space.
With the integration of over 50 modern and comprehensive facilities, such as hotel, spa, festival area, external swimming pool, club house, high-quality multi-tire school, FLC Tropical City Ha Long is expected to become a model and worth-living urban area for the people in Ha Long as well as an ideal destination for investment and business activities of investors all over the country.
Young urban areas compatible with new plan of Ha Long
In October 2018, Prime Minister approved the Amendments of Ha Long Master Plan to 2040 – Vision to 2050. The scope of these indirectly involves neighboring areas of Ha Long city, such as Hoanh Bo commune and Quang Yen town.
The aim of the new plan is to construct Ha Long in respect to the sustainability, which suits the demand for green growth and climate change adaptation. Yet, this plan will pose an impact directly upon the real estate market.
"If we take the clock tower of Ha Long city as the centre, within a several-km radius, the amount of land that is large enough and financially reasonable to build model urban areas has remained limited. Therefore, the tendency of tailoring future development towards emerging areas in the suburb is inevitable", indicated an investor in Ha Long. He also reckoned that many areas in the suburb of Ha Long city have witnessed such mobilization, these include Gieng Day, Ha Khau, Cao Xanh, Ha Khanh and Cot 3.5. Therein, Cao Xanh – Ha Khanh has drawn the greatest attention due to it having large area of available land, convenient location, and also currently being in process of re-planning, rejuvenation and comprehensive development in terms of both technical and social infrastructures conducted by Ha Long's authority.
As soon as the highway tunnel going across Cua Luc bay is completed, which will shorten the time for traveling from Bai Chay to Hon Gai or vice versa to 3 minutes, the location of FLC tropical City Ha Long – the area adjacent to Cua Luc bay connecting Cao Xanh and Ha Khanh will become a hot spot of the city.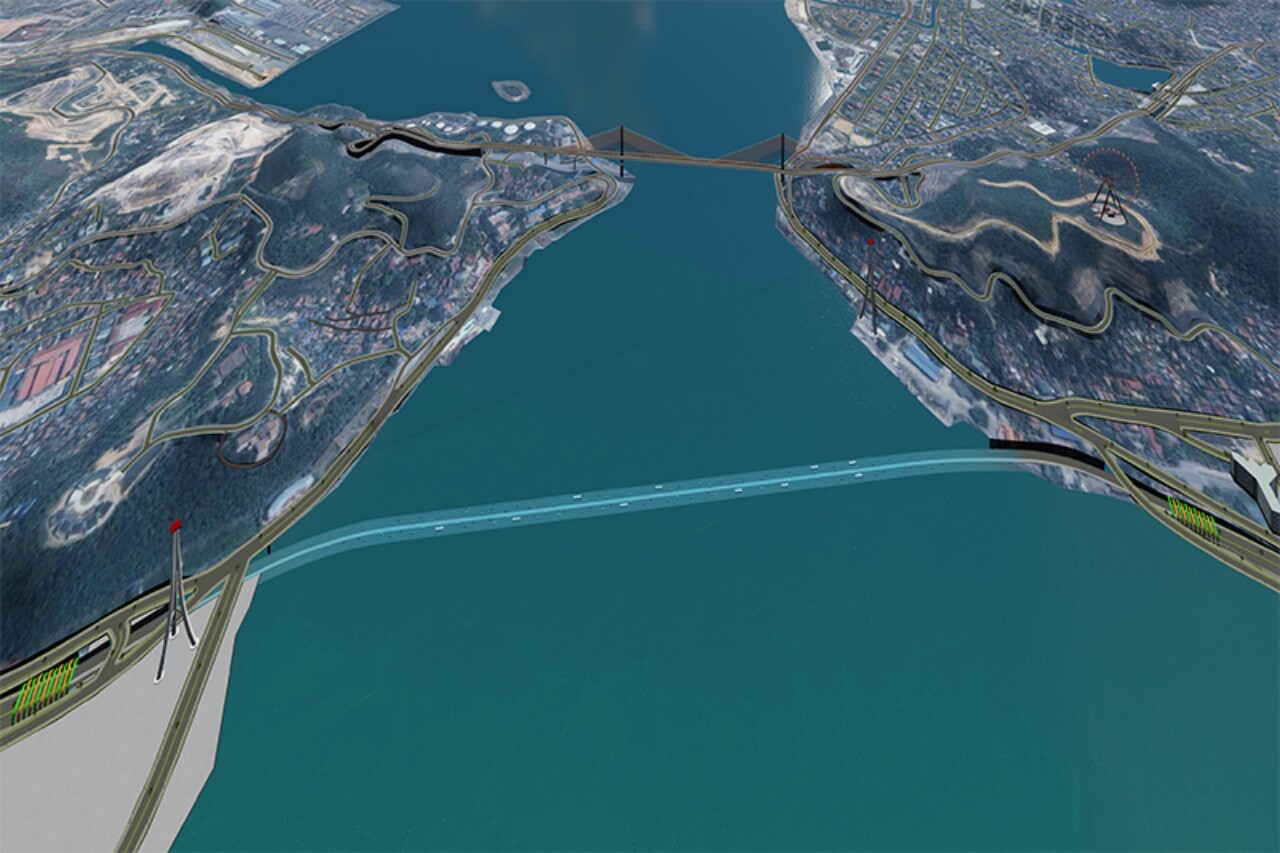 Highway tunnel project that goes across Cua Luc bay shortens the time for travelling between Bai Chay and Hon Gai
According to the survey, the land price in this area has gently gone up for the last 2 years, especially those in close proximity to the coastal road, and is expected to rocket powerfully in the coming years.
Thanks to the aforementioned advantages, FLC Tropical City Ha Long will be a precious add-on to a range of successful model urban areas developed by FLC Group in Hanoi, Thanh Hoa and Binh Dinh. Besides, it will soon become a highly prospective spotlight in one of the most vibrant real estate markets in Vietnam.
On November 25th, the Kick-off event of FLC Tropical City Ha Long project will take place at FLC Ha Long International Convention Centre, which belongs to FLC Halong Bay Golf Club & Luxury Resort. The event is expected to witness the attendance of representatives of retailers, partners and over 1,000 consultation experts all over the country.