As part of 2019 Technology Display and Supply – Demand Connection (Techdemo)  organized in Pleiku city, Gia Lai People's Committee had issued the investment certificate, memorandum and investment commitment to many major projects. 
Designed with a theme of "connecting technology and catching up with the industrial revolution 4.0", Techdemo 2019 took place from 24th to 26th November 2019 in Gia Lai. The event witnessed the presence of nearly 500 stands showcasing technology; 120 kiosks for vernacular produces of the province; 180 booths displaying products of businesses; an area designated for technological innovation consultation as well as a range of in-depth seminars and connection programs in support of promoting the potential and strengths of Gia Lai. The ultimate goal is to encourage businesses to have more investments in the province.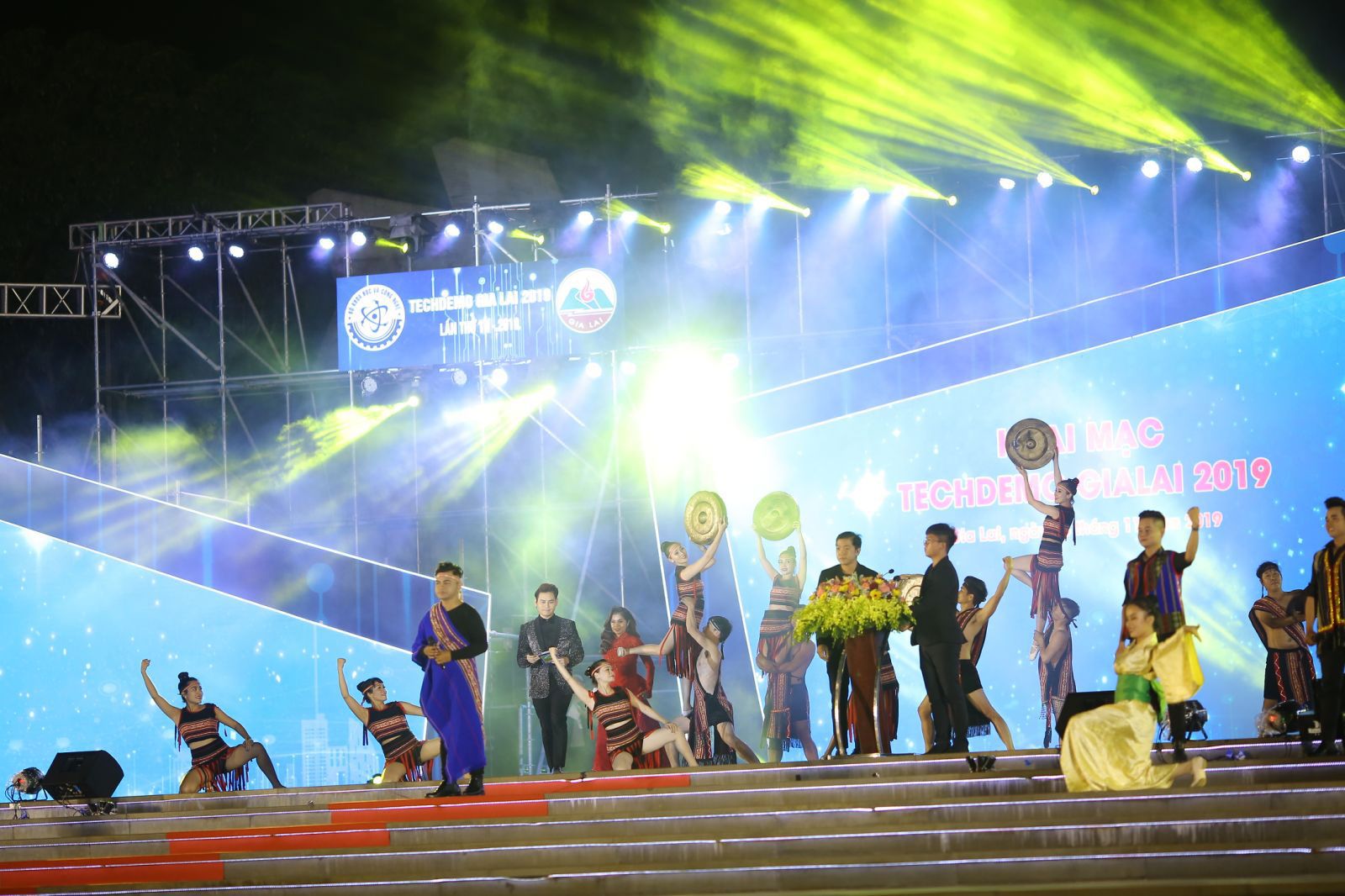 Opening Ceremony of Techdemo 2019
Speaking at the Opening Ceremony, Standing Deputy Prime Minister Truong Hoa Binh had expressed high appreciation for the organization of Techdemo 2019 in Gia Lai located in the Western Highlands in the Central Region, which is an important strategic area of the country.
Techdemo 2019 focuses on finding resolutions for practical operational issues in the coming phase in order to awaken the prospect of businesses in the Western Highlands in particular and the entire country in general. The purpose is to make Gia Lai become a metropolis of the renewable energy industry.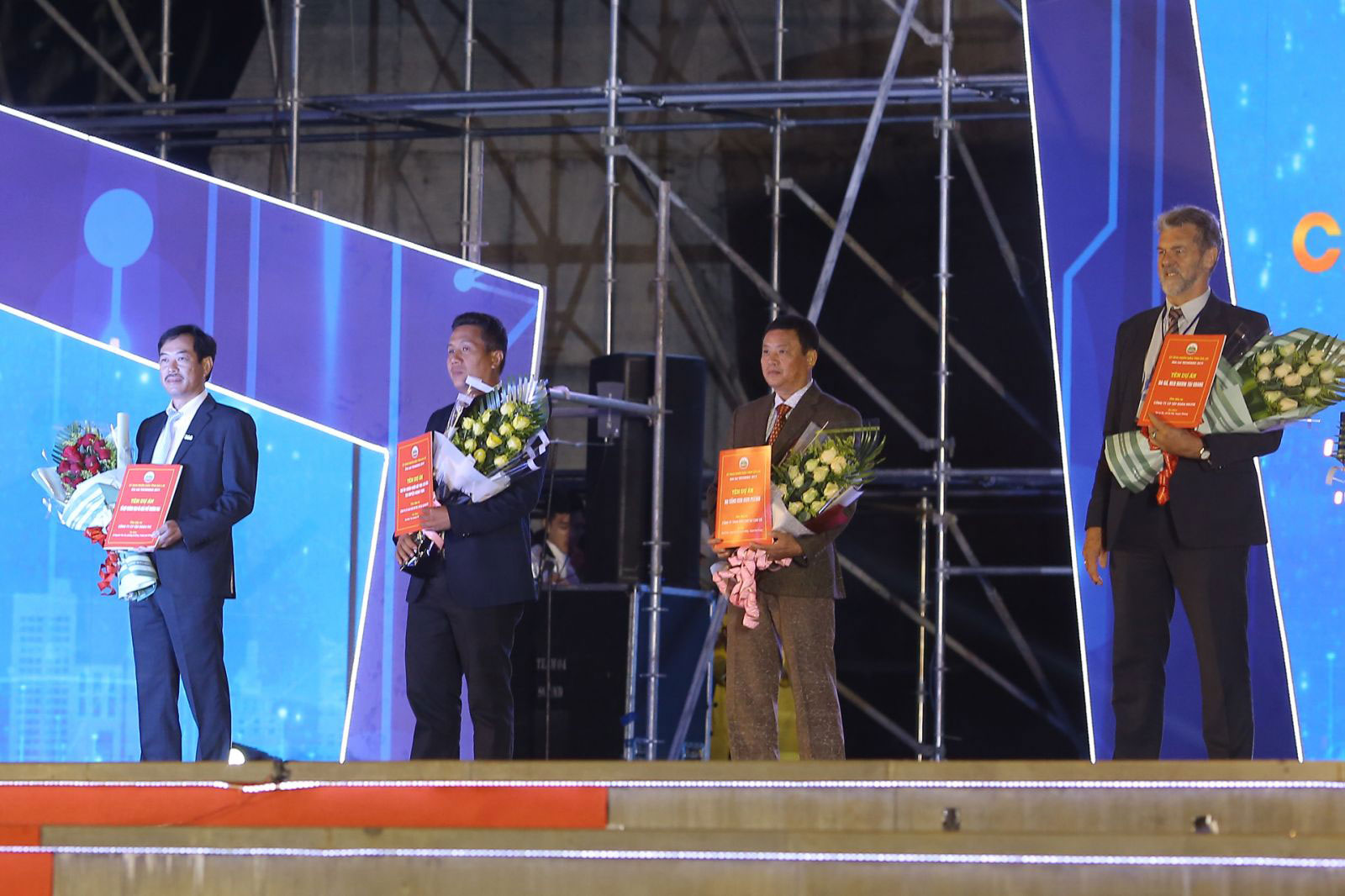 The Organizing Committee handing investment certificates, investment memorandum to investment businesses in Gia Lai
Also in this event, Gia Lai People's Committee by the witness of the Standing Deputy Prime Minister issued investment certificates for 5 projects in the field of technology, urban area, tourism with the total investment capital of VND 2,430 billion (nearly USD 105 million; and investment memorandums for 6 projects with the total investment capital reaching VND 17,500 billion (nearly USD 755 million).
Among those, FLC Group stood out and made its distinctive impression following the receipt of the investment certificate for the hotel and commercial townhouse complex project located in the heart of Pleiku city with the total investment capital exceeding VND 760 billion (nearly USD 38 million). Another project that received a memorandum for investment cooperation between FLC Group and Gia Lai People's Committee is Pine Hill Highland Cultural Tourism Area integrated with ecological urban area. The entire project is situated in a 128ha land bank which spans over the border of Ia Grai district and Pleiku city.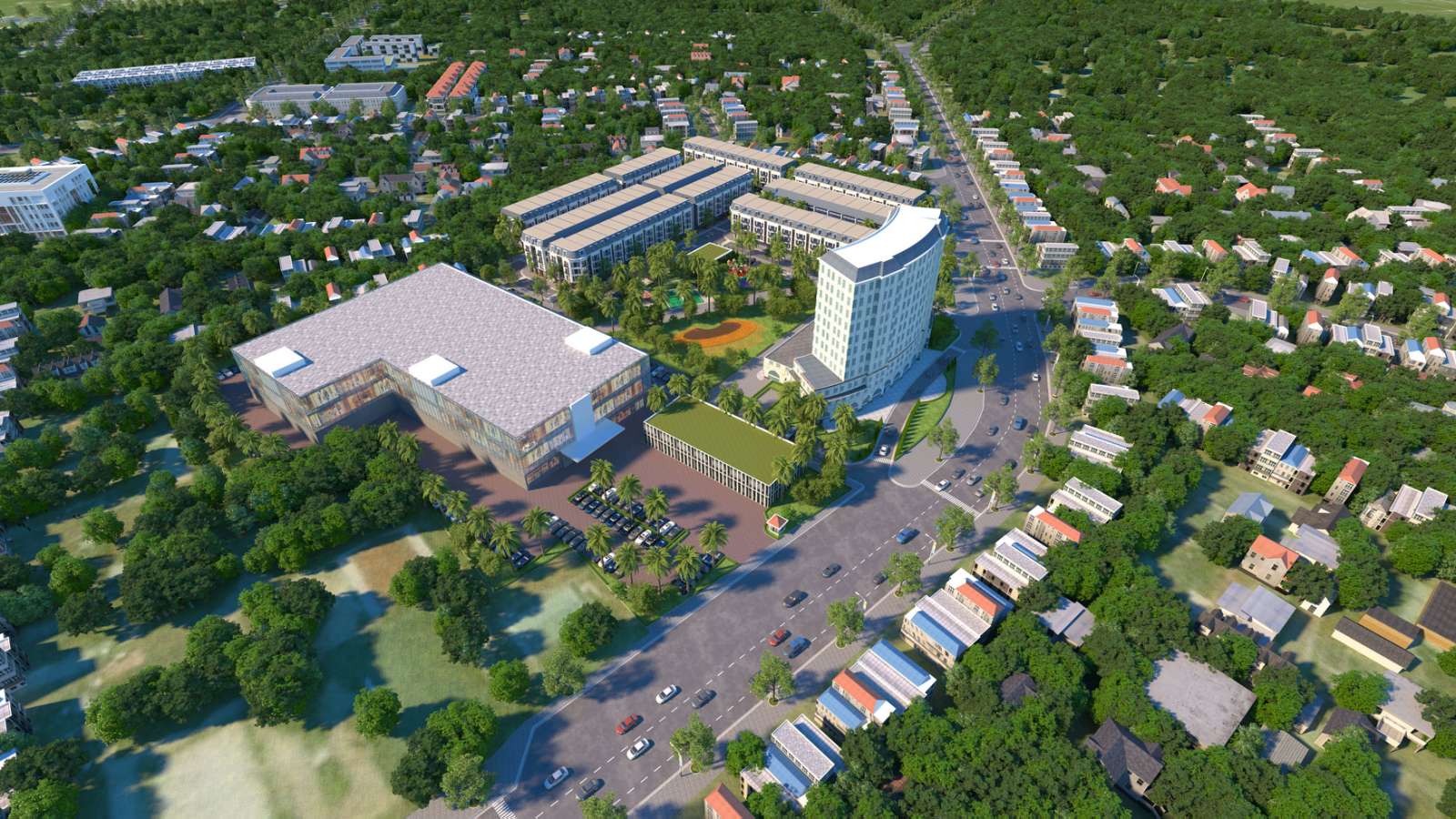 Perspective of FLC HillTop Gia Lai hotel and commercial townhouse complex invested by FLC Group in Gia Lai
In the recent years, Gia Lai is one of the provinces possessing the highest and most comprehensive socio-economic growth in the Western Highlands. Following a number of advantages that encompass diverse natural resource, numerous famous landscape together with impressive cultural and historical treasures, Gia Lai has been rising to be a new ideal destination for many large businesses, including FLC Group.
With a large number of large projects that are currently under research for investment and comprehensive implementation, FLC Group expects to fully meet the local and visitors' demand in terms of accommodation, hospitality, entertainment, and accordingly contribute to improve the urban infrastructure, services and tourism of Gia Lai. The ultimate purpose is to make Gia Lai become not only a worth living area but also a new destination that attracts visitors when they come to Western Highlands.