There are up to 15 restaurants and bars operating in FLC Samson Beach & Golf Resort (FLC Samson), which is not common to many resorts in Vietnam. More impressive than the number of F&B facilities, FLC Samson surprises visitors by the style and diversified design and service quality of the restaurant and bar chain.
As the first 5-star resort in Thanh Hoa, FLC Samson has contributed to shaping a new travel and hospitality style in the North Central Coast in particular and the country in general. With a system of more than 70 recreational amenities opening all year round, the Resort is dubbed "4 season hospitality heaven".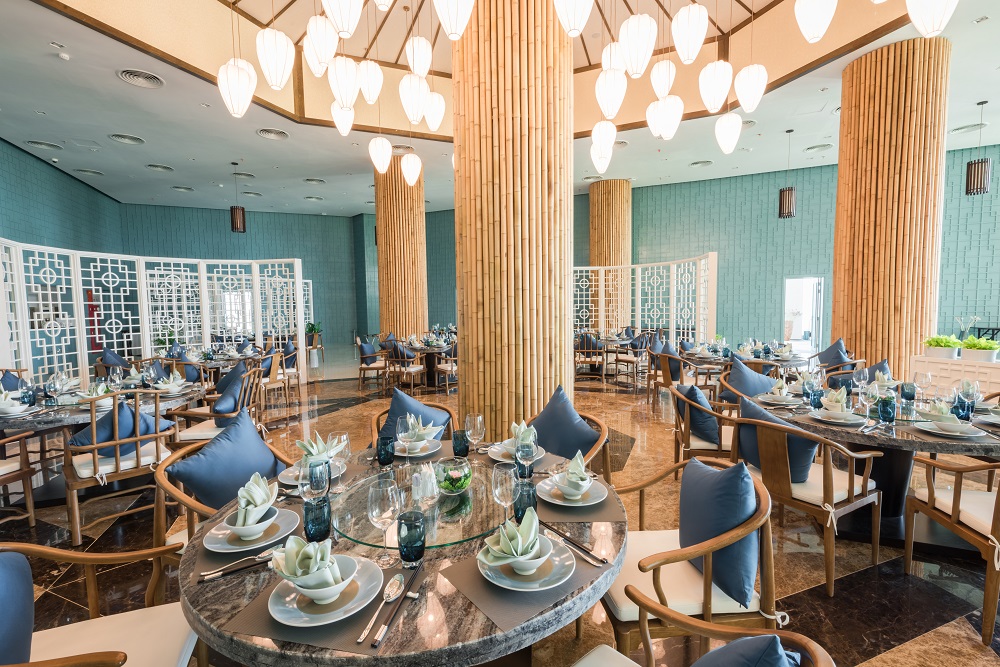 Bamboo Restaurant in FLC Grand Hotel Samson
Visitors at FLC Samson will enjoy relaxing moments in luxury hotel rooms and seaside villas. Additionally, they will have a chance to experience an impressive culinary journey in 15 restaurants and bars of various styles. Each restaurant or bar has a distinct style with unique and impressive highlights.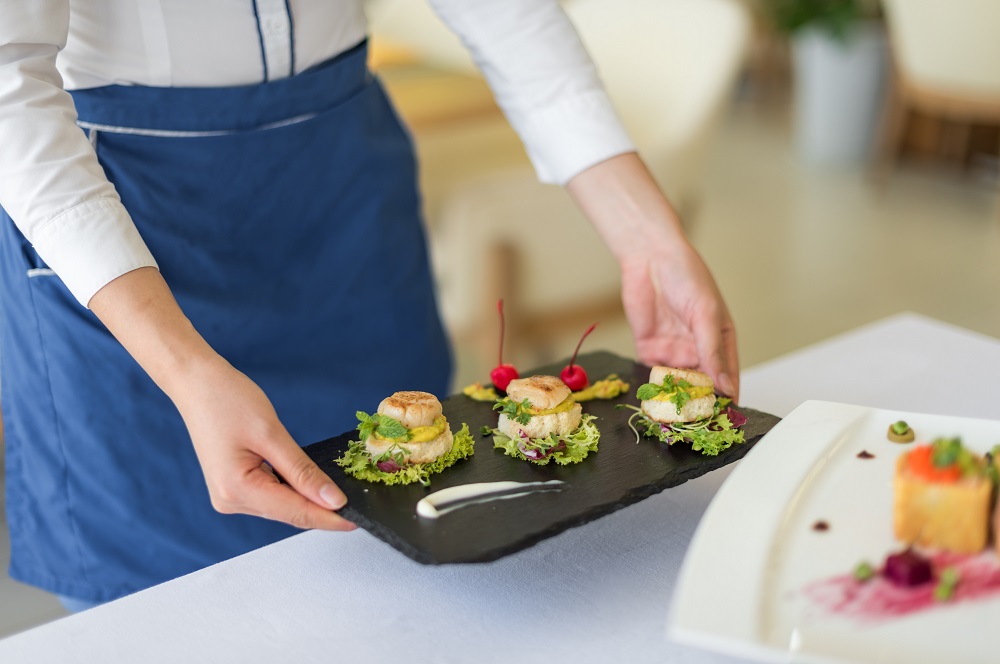 European dishes with attractive decoration
Besides the two main restaurants serving breakfast buffet and daily menu sets, there are countless options of dinner suiting the tastes of different customers. For dimsum lovers, don't miss Bamboo Restaurant where serves Hong Kong and Chinese cuisine in a Chinese atmosphere. For those who are into western dishes, Fresh Restaurant is a perfect choice, providing customers with finest plates, creating cultural crossroads of the world's leading cuisines in a cozy atmosphere.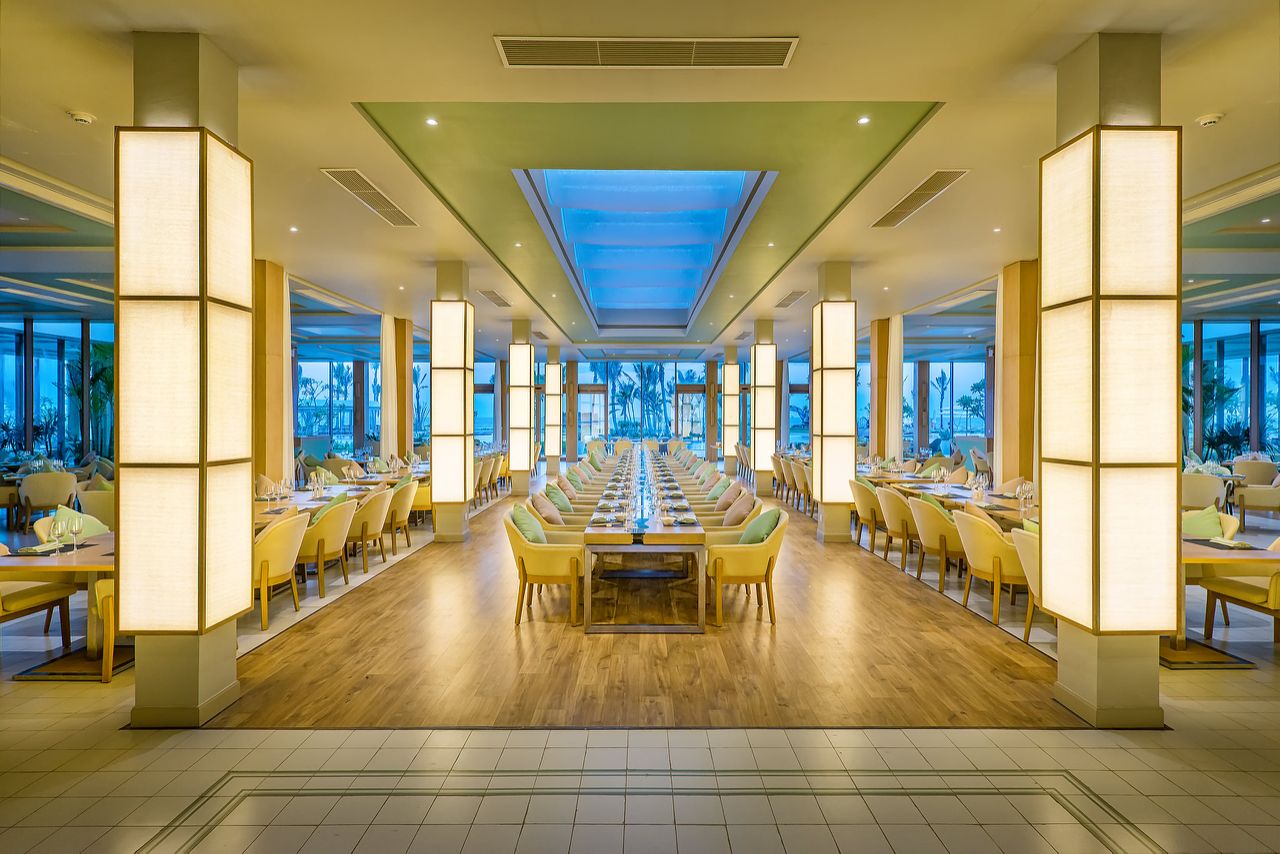 Fish Ca Restaurant at FLC Luxury Hotel Samson
The culinary journey at FLC Samson doesn't only stop at luxurious buffet in lavish restaurants. Visitors can let themselves immersed in nature at seaside restaurants. Huong Bien restaurant serves a variety of fresh seafood and a diversified menu at reasonable prices. Diners can directly choose ingredients and ask for quick processing.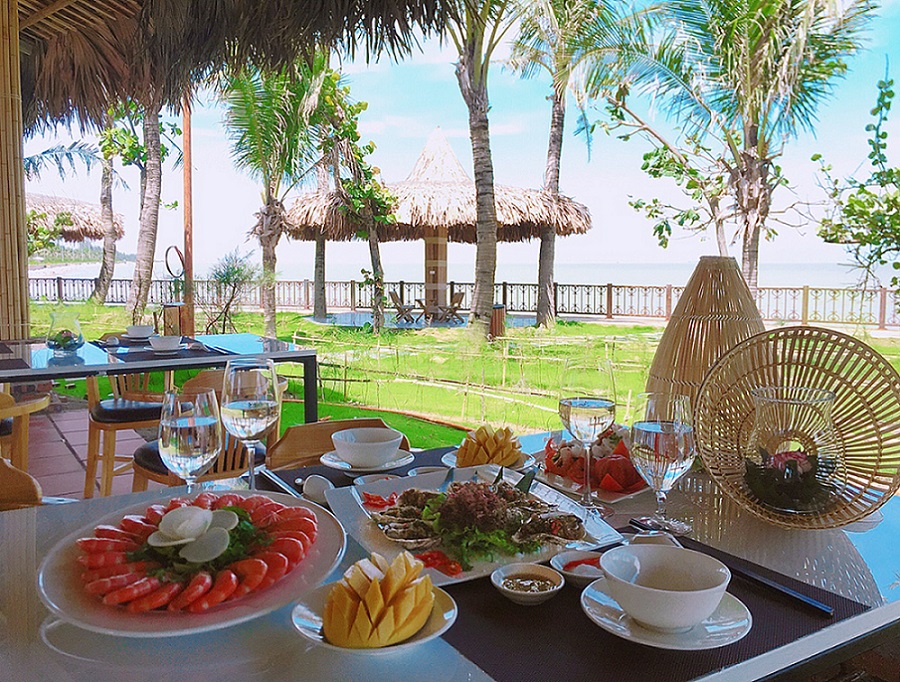 Enjoy sea taste on sea space
Those who have visited the restaurant must be impressed by memorable flavor of "home-made" Northern dishes such as banana bean snail soup, roasted chicken, pork with shrimp sauce, hotpot, etc. With about VND150,000 – 300,000 (USD6.5-13)/person, customers can enjoy a satisfying meal. Especially, in golden hours, the restaurant applies a special Buy 1 Get 1 promotion for grilled dishes.
Meanwhile, those who love traditional dishes can find their favorite specialties of the North – Central – South at Countryside Market – a traditional food court located in Dong Tay square. It recreates a traditional market in the countryside with thatched cottages and roofs, and a cultural space with folk games.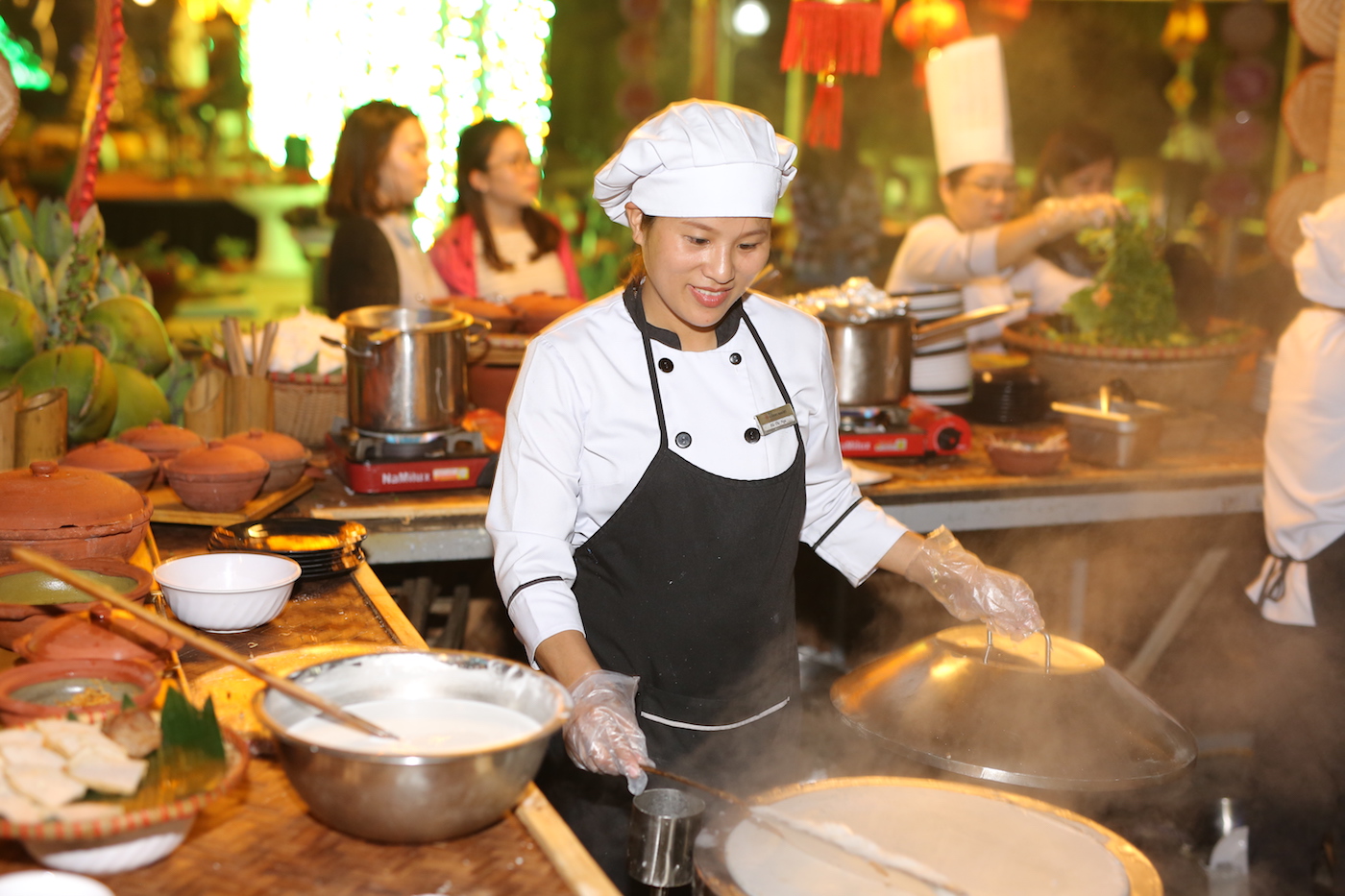 Traditional dishes are served in a luxurious space
It would be a mistake not to mention trendy bars at FLC Samson. One of the most favorite experiences at FLC Samson – the Resort with the most swimming pools in Vietnam is enjoying a cool drink and immersing in clear blue water of Vietnam's largest saltwater pool. Another tourist attraction is the infinity pool with an open view to the sea. In particular, Sky Bar located on the 8th floor of FLC Grand Hotel Samson is the ideal place to have a panoramic view of the whole Resort.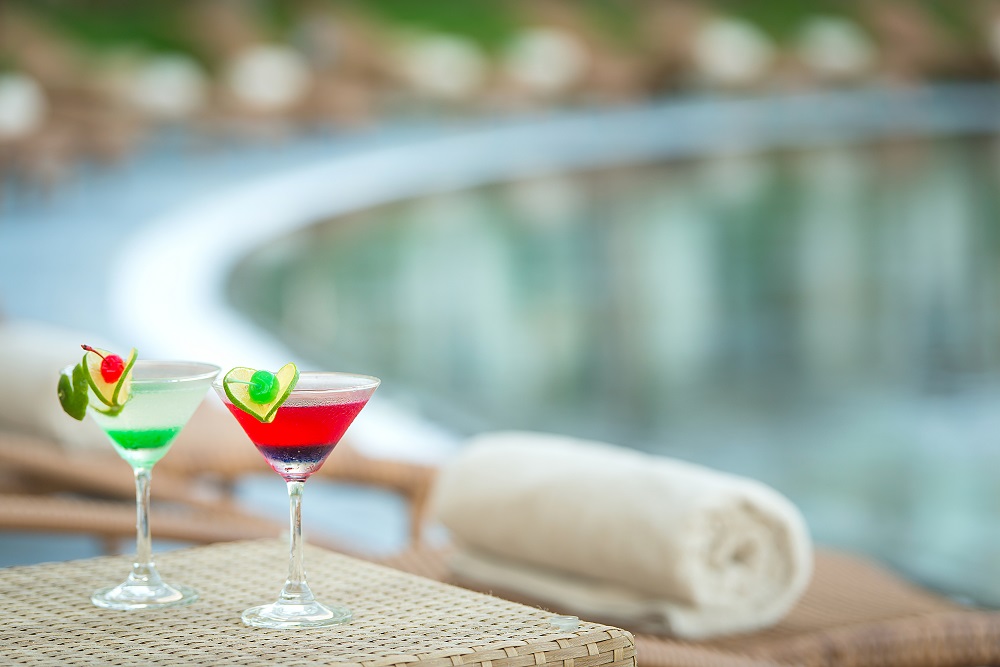 Enjoying a cocktail by the pool is a great feeling
The most special feature at FLC Samson is that visitors can find a relaxing space anywhere inside the Resort. Customers are provided with various options for sightseeing and entertainment such as Tropical Bird Park, Light Wheel, along with numerous coffee shops serving diverse drinks and snacks from the  price of only VND30,000 (USD1.3).
Harmonizing various culinary styles from Europe to Asia, FLC Samson will definitely surprise visitors, bringing them a fascinating culinary journey. These all will help visitors to have a memorable holiday with unforgettable experiences at the Resort.
For more information and booking, please contact:
FLC Hotels & Resorts
Hotline: (+84) 96 262 5582
Email: hotels@flc.vn