Of the 209 countries around the world with golf courses, the fastest-growing market just might be in Vietnam.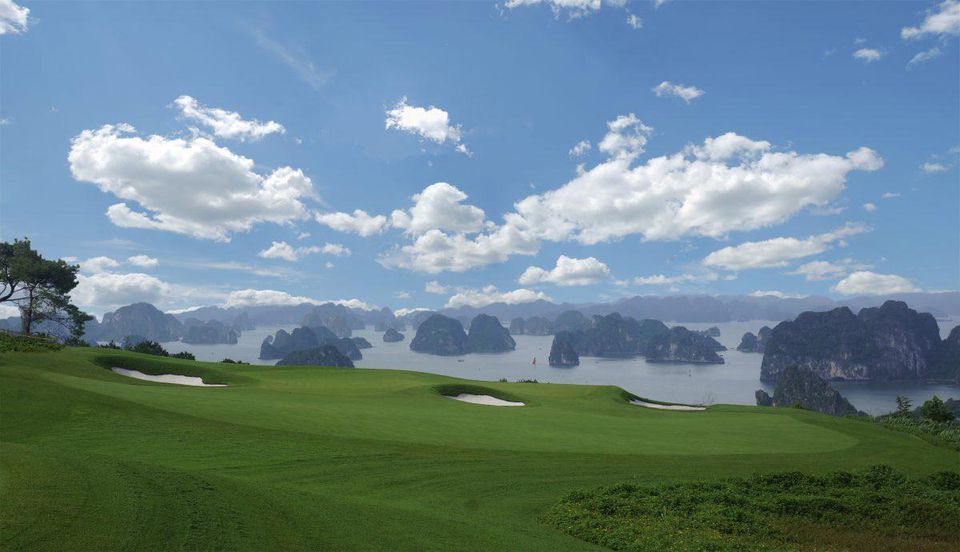 A view to the Bay from FLC Ha Long Golf Club
As observed by Erik Matuszewski – a veteran reporter with more than 20 years of experience in the field of sports, much of Vietnam's recent growth has focused on creating quality golf courses at premier properties, many in remote areas.
There is strong demand for golf among local people in Hanoi – Vietnam's capital; however the sites are more severe (many on mountains) and the weather isn't as ideal for good turf conditions.
"Hanoi sees packed courses on weekends," Curley said. "Every course seems to have 200-plus players daily and the majority of the play is locals. The resorts at remote beach sites offer stunning golf and seem to cater to the tourist much more. But that will change in time as more players develop and the demand grows."
American golf course architects Brian Curley and Lee Schmidt have built five courses in Vietnam, most recently FLC Quang Binh, which stretches across dramatic dunes along the sea. They plan to start another three projects in the next few months and have 20 more potentially in the pipeline if the economy holds.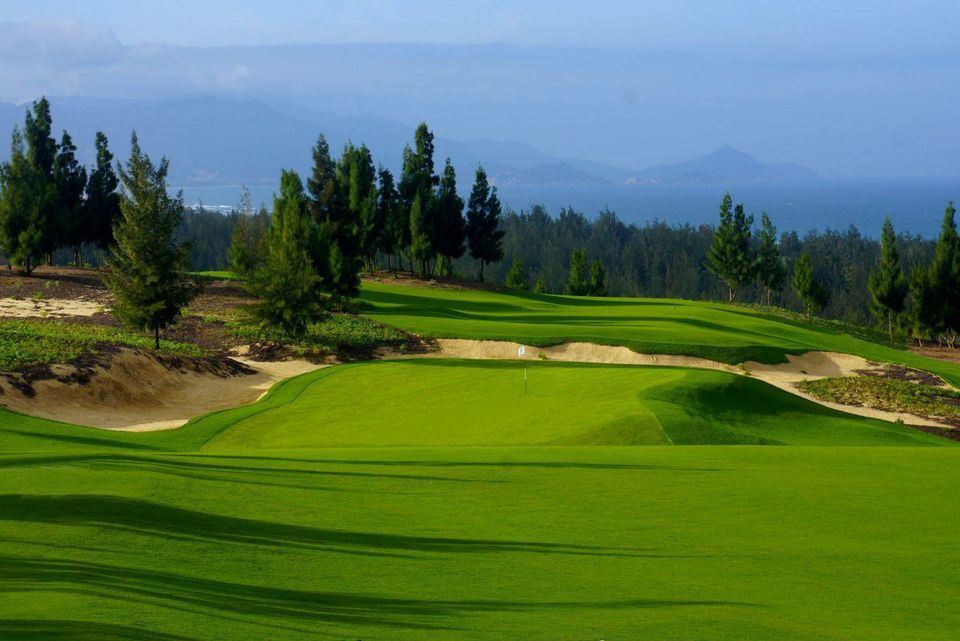 Golf hole 15 of FLC Quy Nhon Golf Links
Vietnam currently has 78 golf courses plus another 43 in different stages of development, according to the R&A's latest Golf Around the World Report. Plans at FLC Quang Binh call for 10 courses on an area of 2,000 ha with the highest sand dune of 37m.
Curley started his career working under Pete Dye – a golf design legend and teamed with Schmidt to start Schmidt-Curley design in 1999.
The duo dove into the Asian golf market where there are currently 149 courses in planning or under construction and accounts for 28 percent of worldwide development.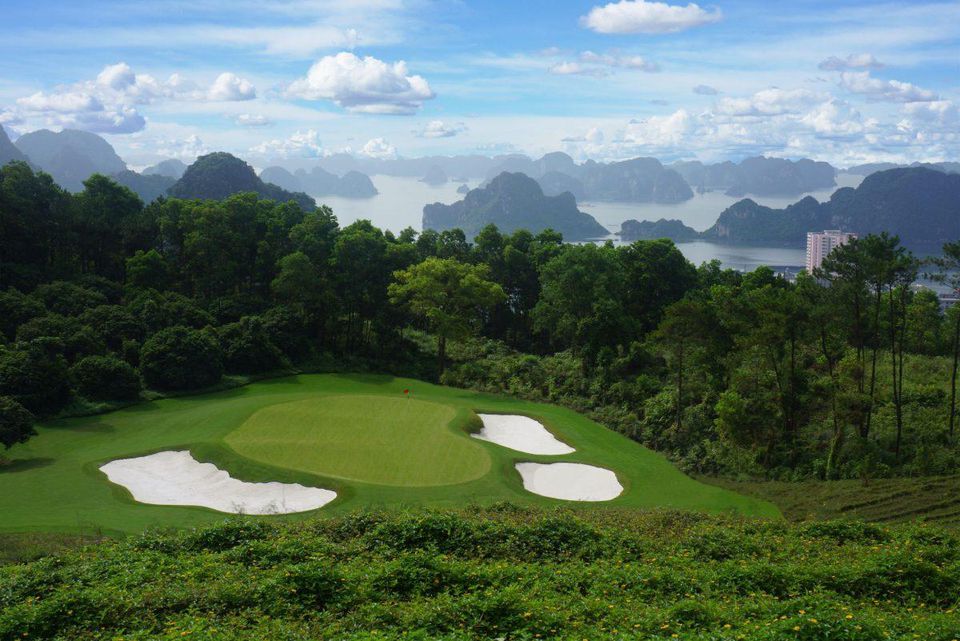 Golf hole 13 of FLC Ha Long Golf Club
"There are plenty of sandy sites and semi-desert locations with terrain characteristics suitable for golf," Curley adds. "Those remote courses will see increased play in time and, unlike western courses with high costs of operations, the cost to maintain and operate is very small."
With a population of almost 100 million, Vietnam is the 15th most populous country in the world. And access to resort properties with premier golf courses is improving. FLC Group, the investor of Curley's latest project, recently launched Bamboo Airways to provide affordable flights to cities up and down the coastline of Vietnam.