On March 10, Bamboo Airways QH9066 sponsored by FLC touched down at Noi Bai International Airport (Hanoi), carrying 300 Vietnamese citizens evacuated from Ukraine to Poland due to the complicated military conflict in Ukraine. 
Absolute safety
At 6:40 on March 10, flight QH9066 evacuating 300 Vietnamese from Warsaw (Poland) arrived at Noi Bai International Airport (Hanoi) after over 11 hours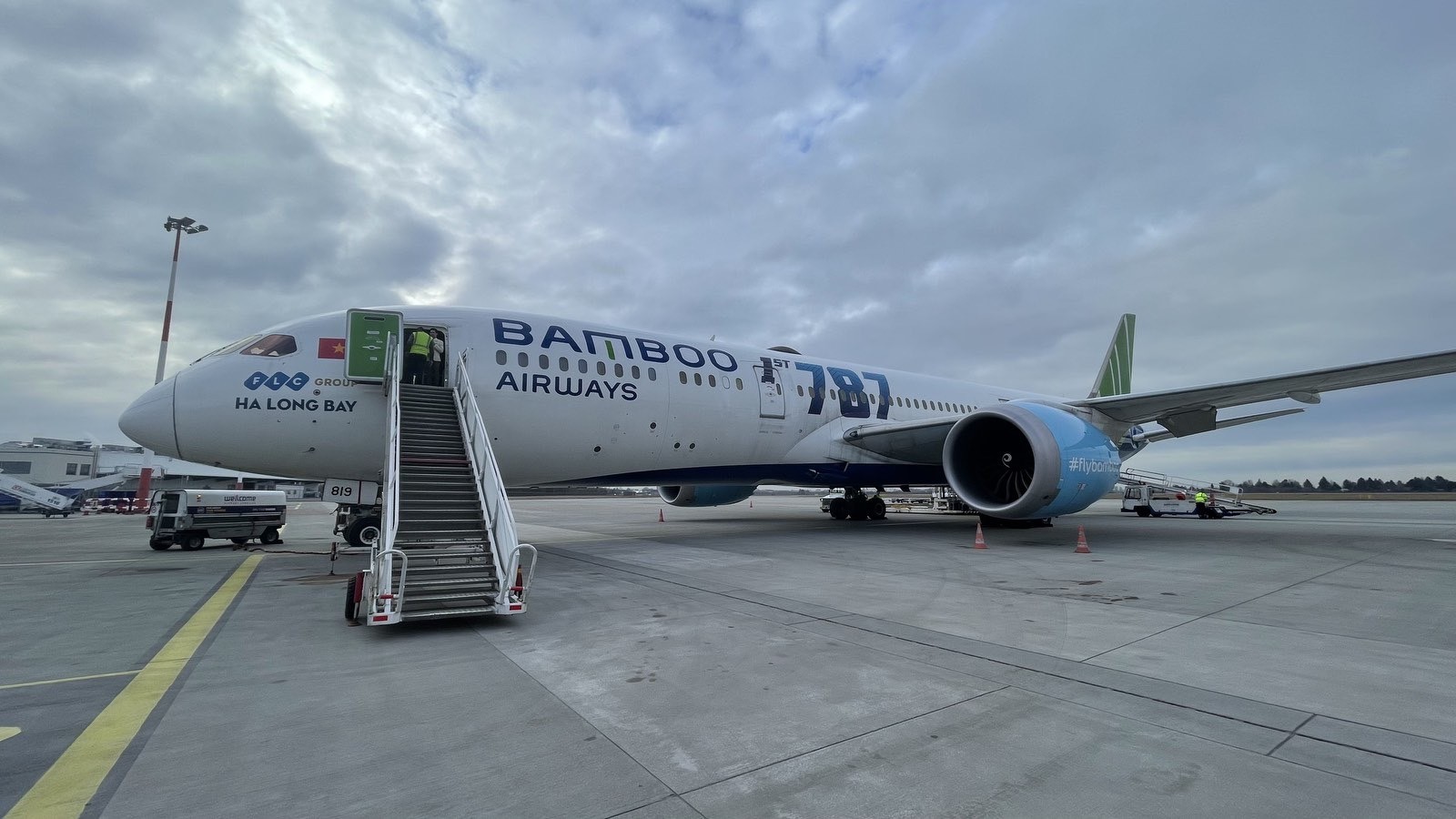 Bamboo Airways' Boeing 787-9 Dreamliner at Warsaw Chopin Airport (Poland) 
Passengers on this flight are mostly pregnant women, the elderly, people with illness, especially more than half are children.
Those are the first Vietnamese citizens to return to their homeland after evacuating from Ukraine to Poland due to the crisis. Poland currently has the most Vietnamese citizens leaving war-ravaged areas in Ukraine, with a continuingly increasing number of 2.500 people.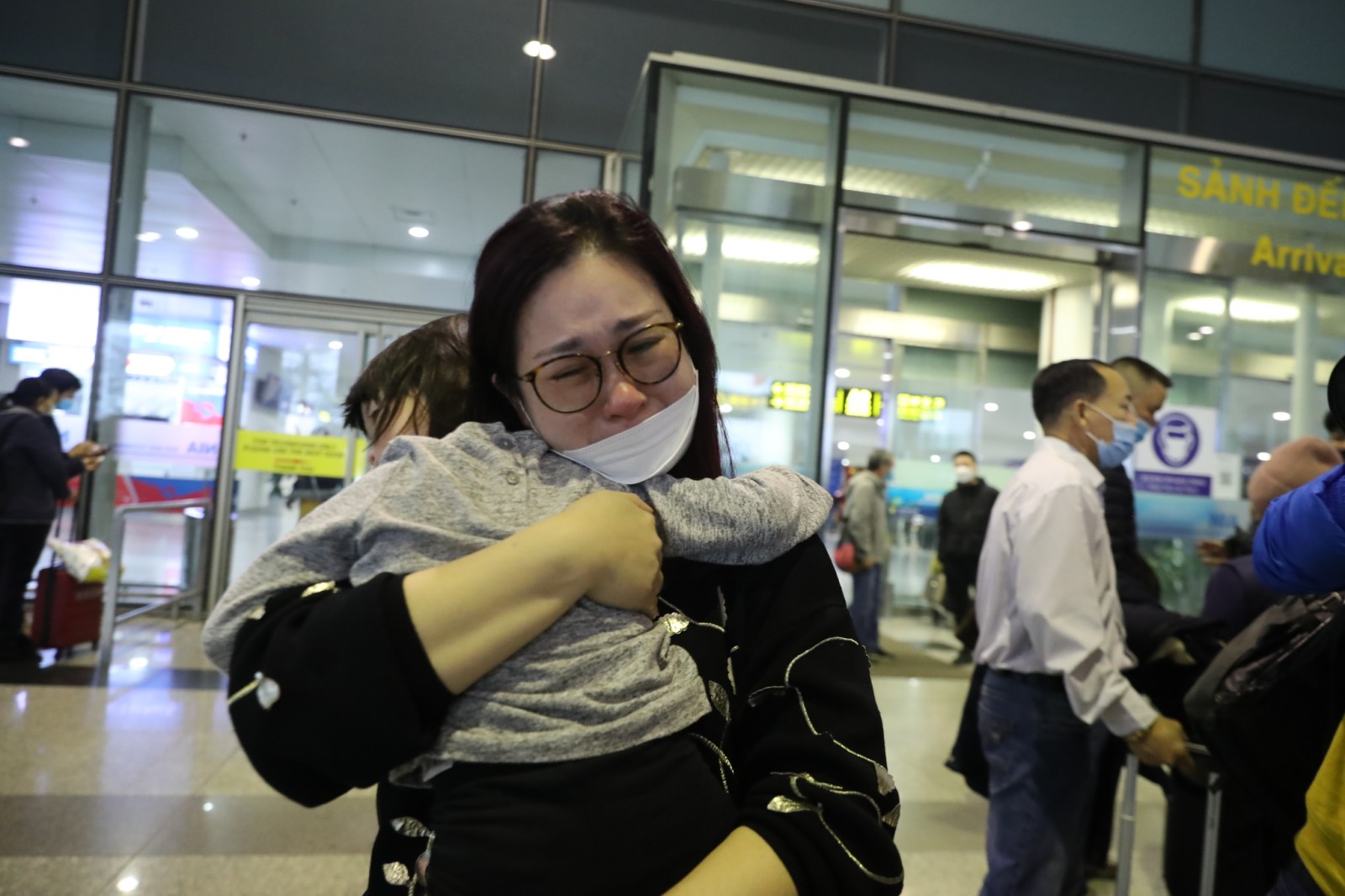 Passengers burst into tears after safely returning to Vietnam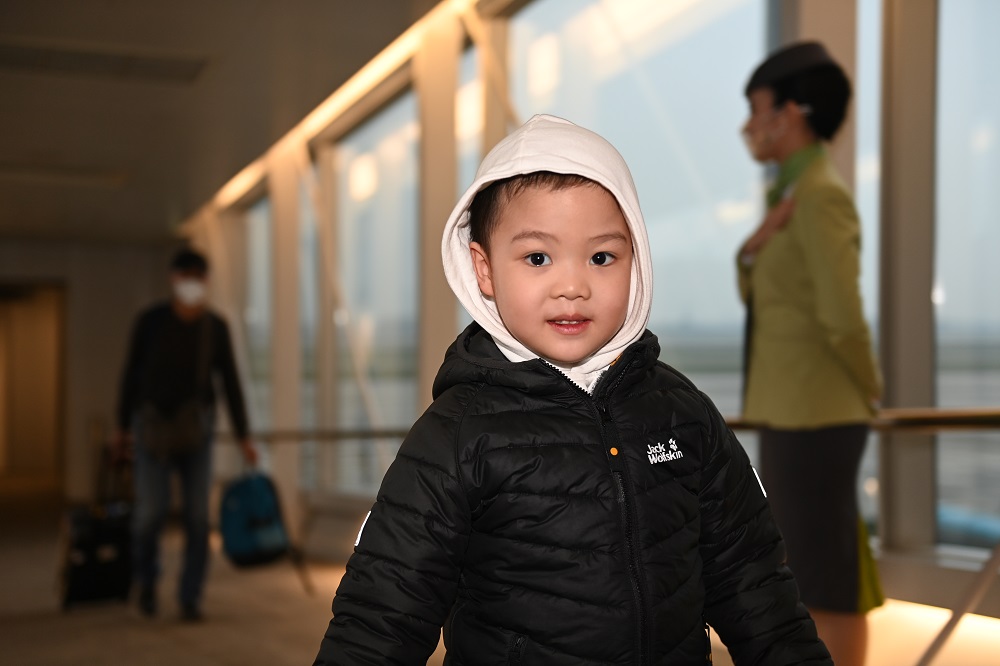 More than half of passengers are children
Vietnam Embassy in Poland has actively carried out citizen protection measures and worked with authorities of two countries to promptly evacuate Vietnamese people back home.
"We have closely coordinated with Ministry of Foreign Affair, Civil Aviation Authority of Poland, and Ministry of National Defense of Poland to seek permission in time and facilitate entry of Vietnamese' people who lack identity papers," said Mr. Nguyen Hung, Vietnam' Ambassador Extraordinary and Plenipotentiary to Poland.
Passenger Nguyen Ngoc Anh (from Kharkov, Ukraine) expressed his gratitude: "I am deeply touching and don't know what to say but thank you"
Thorough preparation
To conduct this meaningful flight, Bamboo Airways set up a team of 25 members with a broad of experience in long-haul intercontinental flights, including 6 pilots, 16 attendants, 2 technicians, and 2 ground crew.
Boeing 787-9 Dreamliner of Bamboo Airways at Noi Bai International Airport
The airline operated its longest-range aircraft which is the wide-body Boeing 787-9 Dreamliner on the Vietnam – Poland flight crossing 18 countries' airspace.
Truong Phuong Thanh, Deputy General Director of Bamboo Airways who directly took part in the flight, said: "Bamboo Airways has thoroughly prepared to ensure safety, convenience, and security on this flight in an attempt to carry Vietnamese nationals from Poland back home; and our goal is successfully realized."
"We always uphold a "Bamboo spirit" to step up and bring our citizens back to the homeland" he added.
In addition, to jointly help Vietnam diaspora in Ukraine in the most practical way, representative of FLC Group has announced the full financial sponsor for all Bamboo Airways' evacuation flights.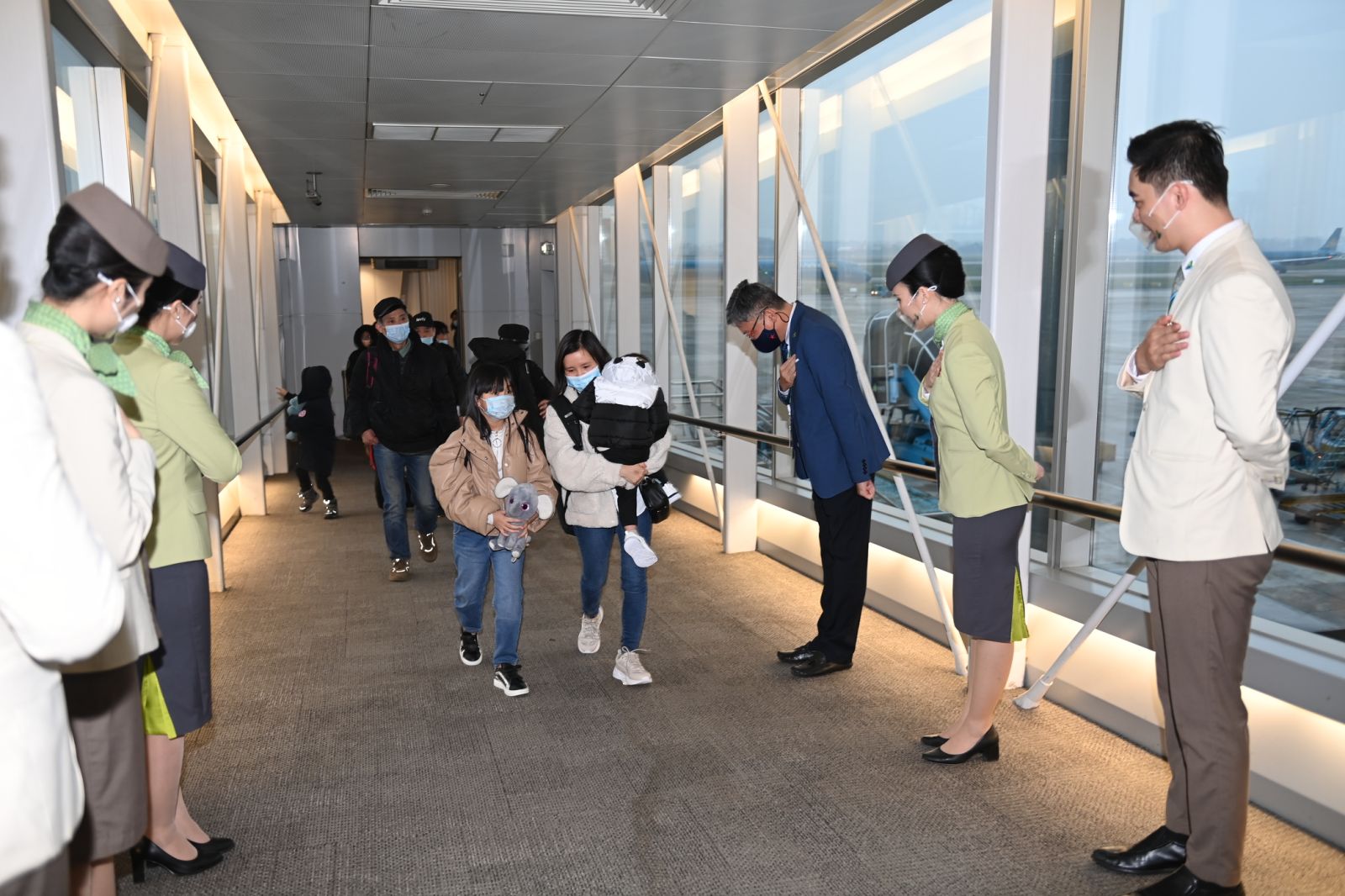 Bamboo Airways Deputy General Director welcomed Vietnamese passengers at Noi Bai Airport
According to the government's humane policy, passengers on the flight will get a Covid-19 test after arriving in Vietnam instead of before boarding as usual.
Following the first successful evacuation flight, Bamboo Airways is gearing up its next operation to repatriate Vietnamese nationals as per requests of the government and Ministry of Foreign Affairs.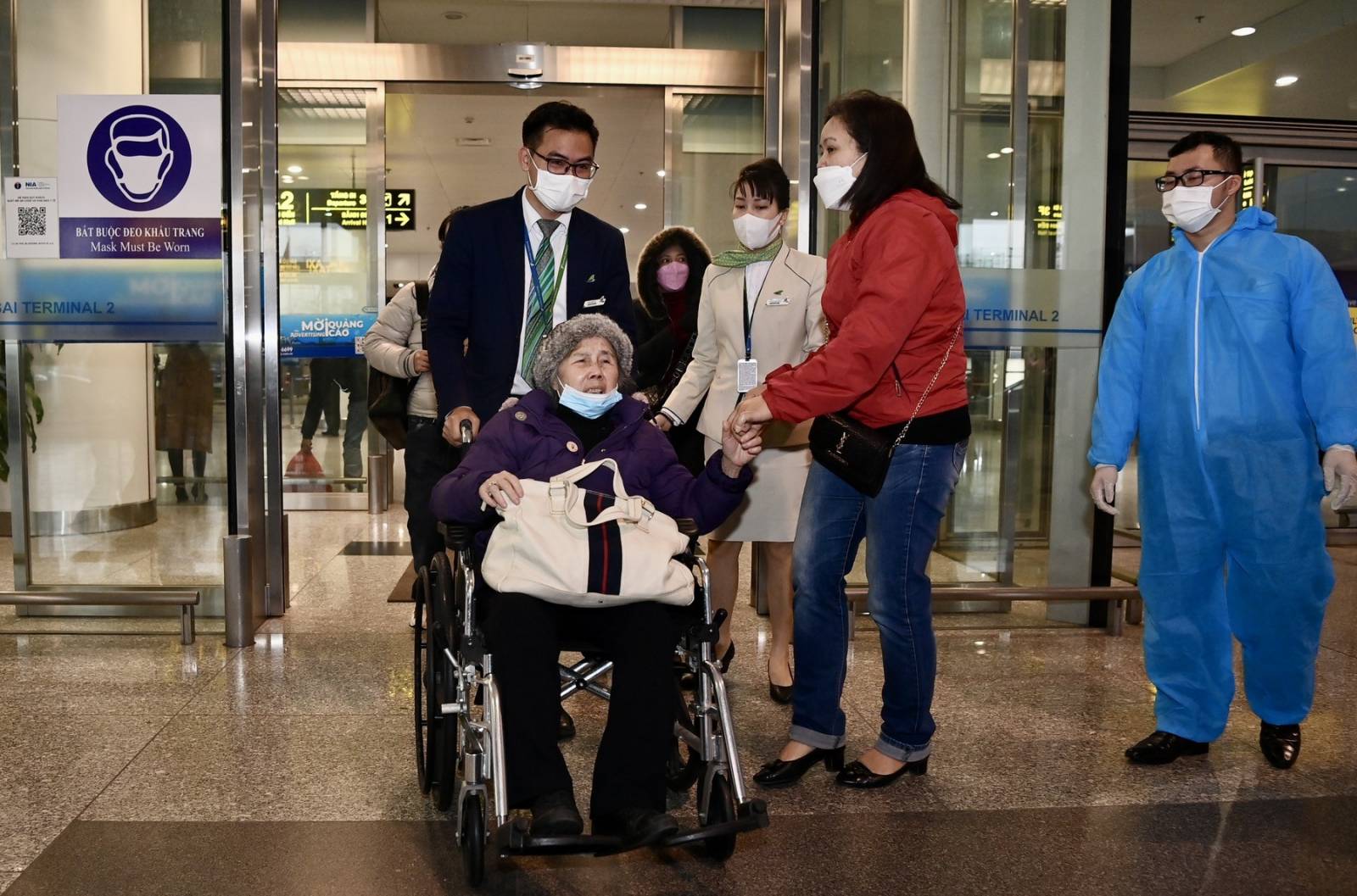 The airline has reported to the Civil Aviation Authority of Vietnam on 7 planning routes from Hanoi to Prague (Czech), Bucharest (Romania), Warsaw (Poland), Budapest (Hungary), Bratislava (Slovakia), Moscow (Russia), and Minsk (Belarus); ready to evacuate Vietnamese people from Ukraine.