Among famous brands in the field of hotels and resorts, FLC Group was honored in two categories of World Travel Awards (WTA), namely Asia's Leading Conference Hotel and Vietnam's Leading Beach Resort. The Gala Ceremony took place on the evening of October 12 in Phu Quoc, Vietnam.
World Travel Awards (WTA) is an annual award to acknowledge, reward and celebrate excellence across all key sectors of the travel, tourism and hospitality industries, including leading destinations, travel agencies, carriers, hotels, resorts etc.
Introduced in 1993, WTA has maintained its position as the most prestigious and comprehensive award in the global tourism industry for the past 26 years. The Award was considered as Oscar of the tourism industry by The Wall Street Journal for its rigorous criteria and rounds of voting.
In the World Travel Awards (WTA) Asia & Oceania Gala Ceremony 2019, FLC Resorts & Hotels (FLC Group) won two important awards, including Asia's Leading Conference Hotel for FLC Halong Bay Golf Club & Luxury Resort (FLC Ha Long), and Vietnam's Leading Beach Resort for FLC Quy Nhon Beach & Golf Resort (FLC Quy Nhon). The two resorts were acknowledged by visitors, experts, senior executives in the field of resort tourism from more than 140 countries and territories worldwide.
FLC Ha Long won Asia's Leading Conference Hotel Award
"Being a World Travel Awards Asia 2019 presents recognition of the world tourism community for FLC's relentless efforts in promoting Vietnam's tourism brand. This also motivates us to further develop world-class hospitality products and services in the future", said Mr. Van Tuiji Tom Pieter, General Manager of FLC Ha Long.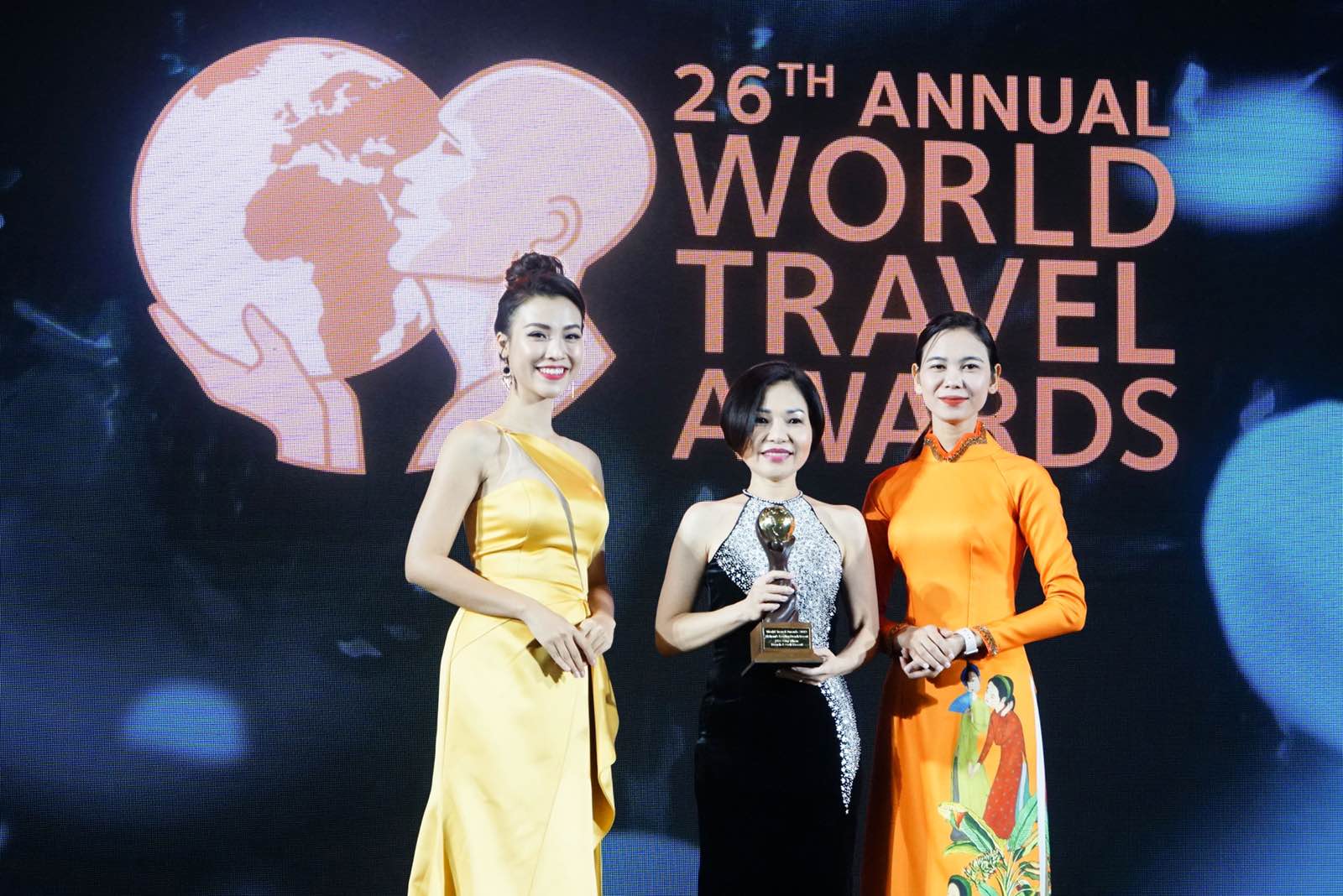 FLC Quy Nhon Beach & Golf Resort won Vietnam's Leading Beach Resort Award
 Officially operating from the end of 2018, FLC Halong Bay Golf Club & Luxury Resort is one of the most luxurious resort complexes with the best view in Vietnam. Located on a high hill, FLC Ha Long captures a spectacular panoramic view of Ha Long Bay. The resort is also a premier venue to host a series of national and international events such as the Closing Ceremony of National Tourism Year 2018, ASEAN Tourism Forum (ATF) 2019, Carnival Ha Long 2019, etc.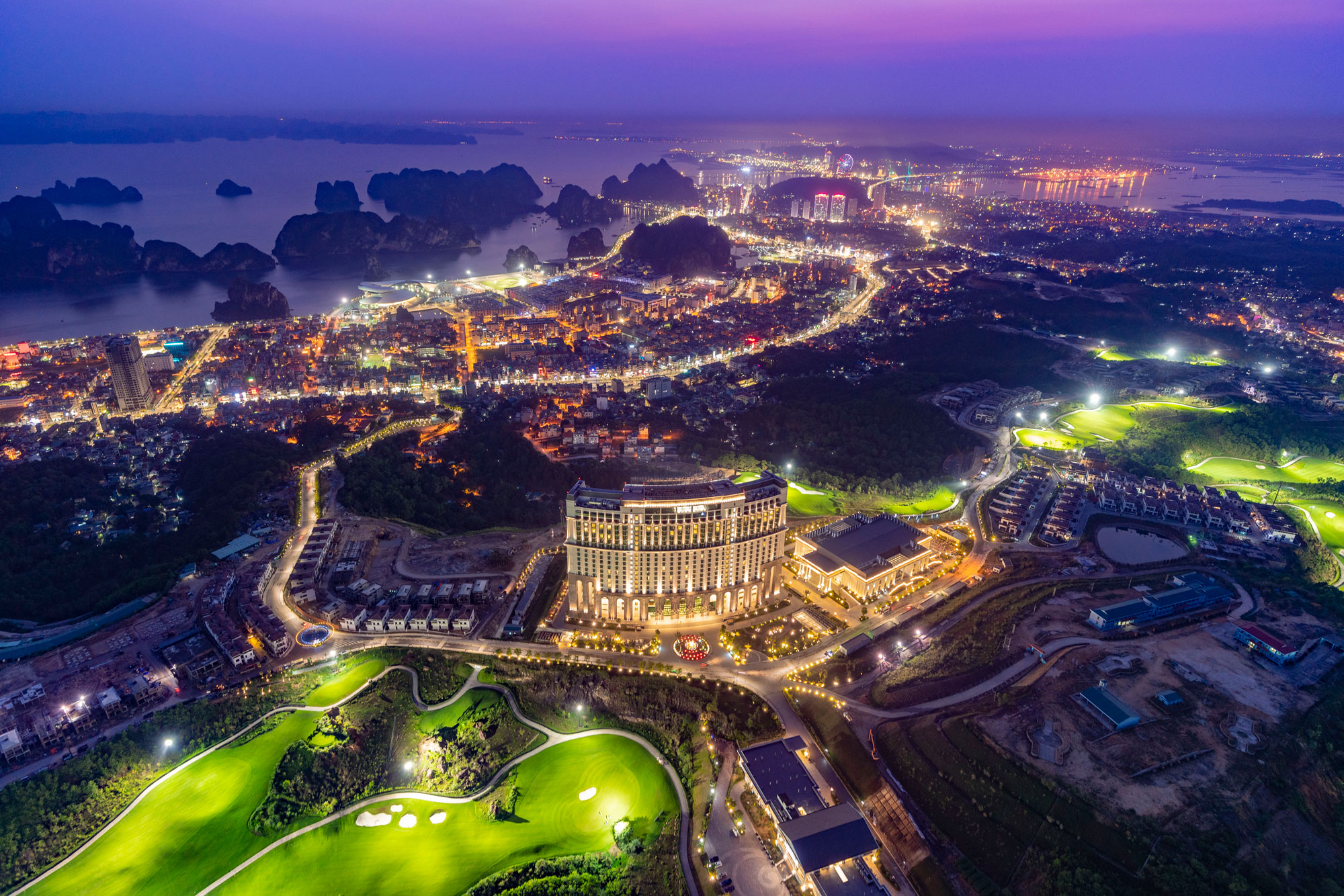 FLC Ha Long is situated on a prized location with a panoramic view of Ha Long Bay
Providing state-of-the-art meeting and event facilities, FLC Ha Long is considered as an ideal destination for MICE tourism – the segment combines travel and high-end conferences. With a total area of nearly 23,000 m2, FLC Ha Long International Convention Center is one of leading modern convention centers in Quang Ninh with a capacity of more than 1,500 seats, offering meeting rooms for different purposes with advanced equipment.
Those advantages helped FLC Ha Long to win over 17 other famous Asian hotels such as InterContinental, Sheraton, JW Marriott, etc. to be honored as "Asia's Leading Conference Hotel" and be a nominee in "World's Leading Conference Hotel" in the first time this category included in WTA.
1,700m2 Bach Long Vi Ballroom at FLC Ha Long is an ideal venue for large-scale conferences and seminars.
While FLC Ha Long emerges as a new destination of high-class tourism in Northern Vietnam, FLC Quy Nhon has been a popular 5-star resort in the Central region. Located on an area of 1,300 ha along the coast of Nhon Ly beach (Quy Nhon), this complex offers visitors memorable experiences with 70 integrated amenities including 1,000 luxurious hotel rooms and villas, a 36-hole golf course which is ranked among Top 3 Asian leading golf courses, etc.
With a modern meeting and event facility that meets international standards in terms of location, space and service quality, FLC Quy Nhon has been honored in prestigious international awards before WTA 2019 such as Best Mice Venue (the ASEAN Tourism Forum – ATF 2018); Best Hotel Architecture 2017 (Asia Pacific Property Awards); or Best New Golf Course in Asia Pacific 2016 (Asia Golf Awards), etc.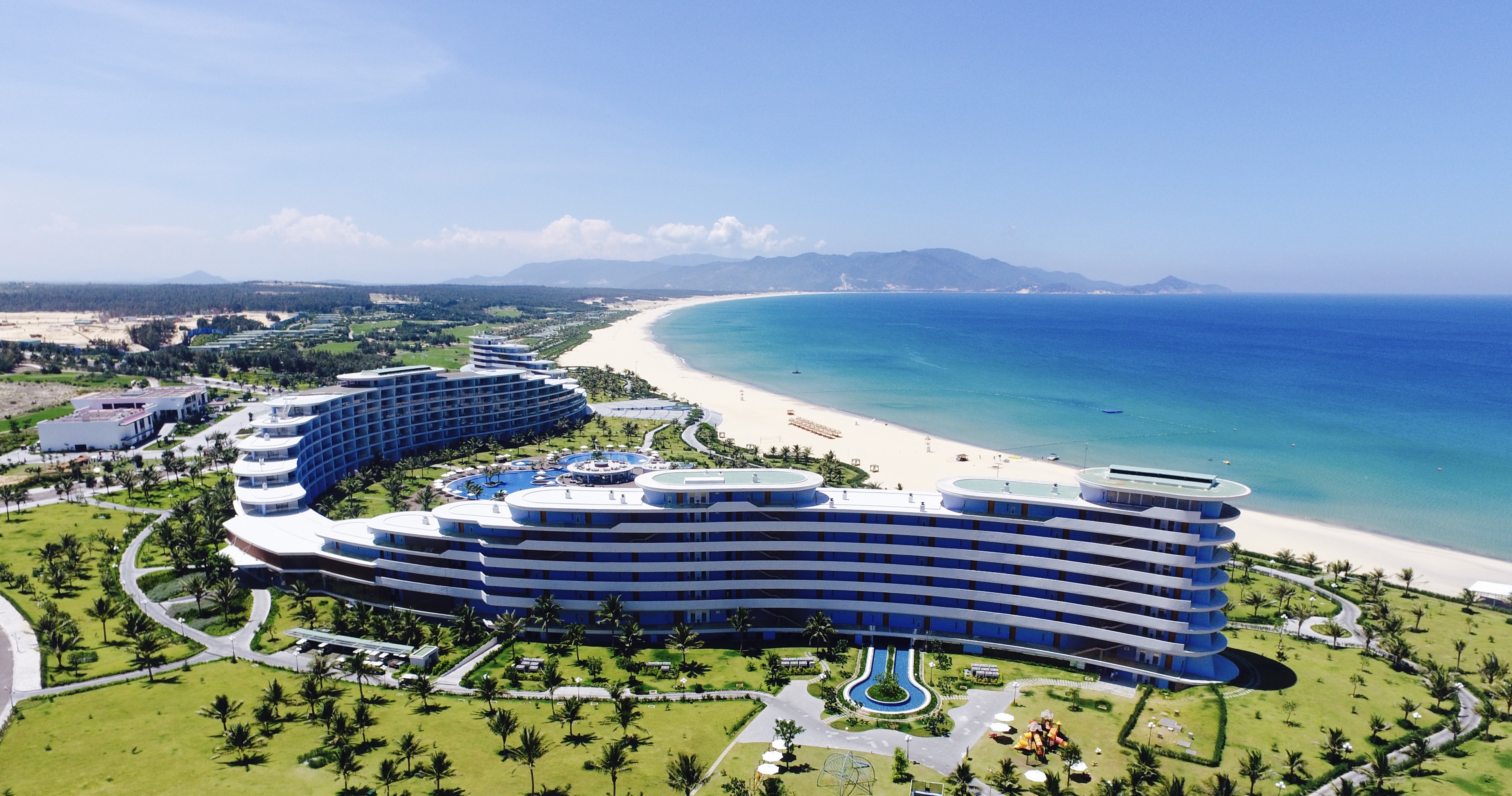 FLC Quy Nhon stretches over 1km along Nhon Ly beach and embraces Eo Gio
The victory of Vietnamese hotel and resort brands at WTA proves great effort of the local tourism industry in improving facility and service quality to meet the global travel benchmarks. This is also a golden opportunity for Vietnam to showcase an impressive image to international visitors and maintain the growth momentum of one of the world's fastest growing tourism markets.
As one of the leading tourism brands in Vietnam, FLC Hotels & Resorts is running a world-class system of resorts, serving tens of thousands of visitors each year. FLC Group's high-end all-inclusive resort complexes integrate hotels, resorts, international convention centers and various entertainment facilities. The operation of Bamboo Airways, an airline which launched at the beginning of 2019, providing 5-star-oriented services has completed the "ecosystem" by FLC Group, offering full services to tourists, including travel, accommodation, hospitality and recreation.

 Previously, in July 2019, FLC Group was honored among "Top 5 Tourism Investors 2019" in Vietnam Tourism Awards 2019 organized by Vietnam National Administration of Tourism (Ministry of Culture, Sports and Tourism) and Vietnam Tourism Association.