Supporting the 2019 Buon Ma Thuot Coffee Festival as a Silver sponsor, FLC Group expressed its desire to contribute to the national economic development in general and to the growth of Dak Lak agriculture in particular.
Destination of world's coffee
The 2019 Buon Ma Thuot Coffee Festival is a national-scale event. The Festival was attended by many senior guests such as Former President Tran Duc Luong, Deputy Prime Minister Truong Hoa Binh; leaders of some ministries and branches; domestic and foreign researchers; leaders of provinces in the Central region and Central Highlands, business representatives, and numerous people in Dak Lak province.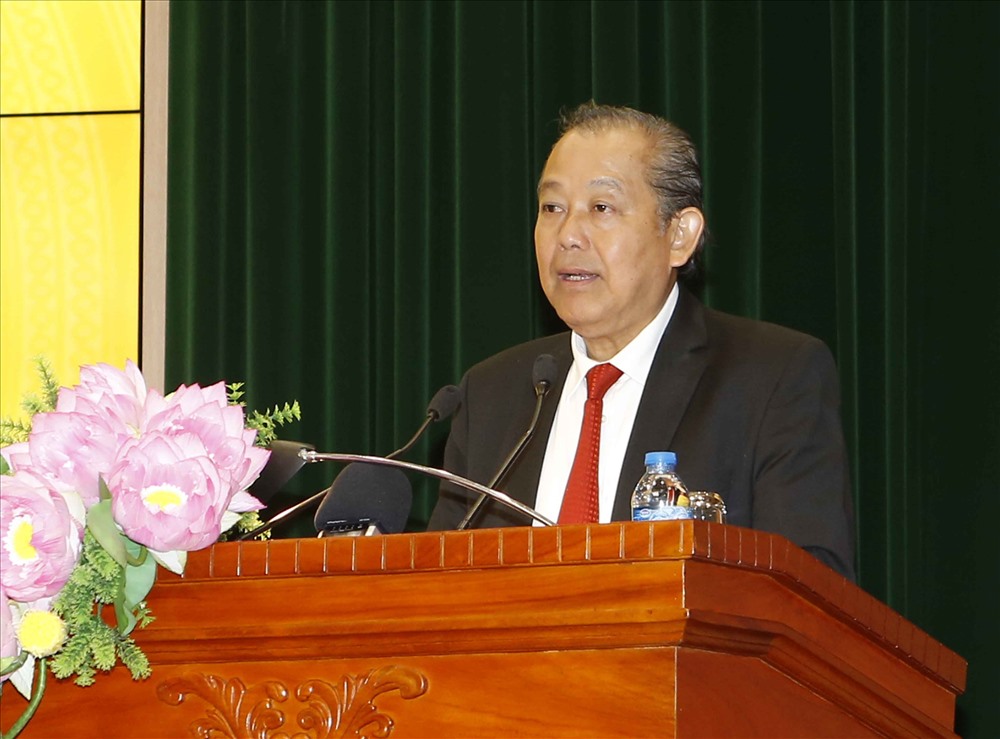 Deputy Prime Minister Truong Hoa Binh delivering a speech
Coffee products of Buon Ma Thuot – Dak Lak which is dubbed as the coffee capital of Vietnam, are now present and popular in nearly 80 countries and territories around the world, contributing greatly to the total coffee export value of Vietnam, which increased to more than USD3.5 billion in 2018.
Accordingly, during this Festival, promotion activities will not only increase public awareness about Buon Me Thuat coffee but also spread out the desire to develop Buon Ma Thuot – Dak Lak into "Destination of the world's coffee".
To achieve the target, Dak Lak first must become a coffee center. Deputy Prime Minister Truong Hoa Binh suggested Dak Lak  re-structure coffee industry, aiming at large-scale production includingstorage, processing and consumption. Additionally, it's necessary to encourage and attract private investment in coffee replanting, enhance the application of science and technology, especially high technology to increase productivity, reduce production costs, adapt to climate change; encourage the development of Vietnamese specialty coffee.
The Festival promises to bring visitors and investors unique indigenous culture, diverse spiritual life of the Central Highlands ethnic minorities. That will be an important foundation to attract more investment in the near future.
Firm foundation for tourism development
At the Investment Promotion Conference which took place recently, the Deputy Prime Minister also praised Dak Lak's economic development achievements with 294 investment projects as of 2019 and an average economic growth of over 8.5%. Meanwhile, he also pointed out drawbacks, including low  GDP per capita in 2018 which was just over VND40 million (USD1,728), far lower than the national average of VND58.5 million (USD2,527).
Therefore, to promote Dak Lak's economy, the Government will further conduct studies and introduce appropriate and specific mechanisms and policies for Dak Lak to maximize all resources, strongly improve the local investment environment and take advantage of the cooperation of the business community and of support from development partners.
At the Conference which is on the theme of "Potential of Dak Lak province – Opportunities for businesses", the leaders of Dak Lak province also pledged to invest more heavily in infrastructure, preferential policies, create favorable conditions for investors in the fields of agriculture, industry, construction and transport and culture-sports-tourism.
Also at the Conference, the People's Committee of Dak Lak province granted investment registration certificates to 13 projects with a total capital of more than VND14 trillion (USD605 million) and Memorandum of Investment for 19 projects with a total capital of VND57 trillion (2,463 million).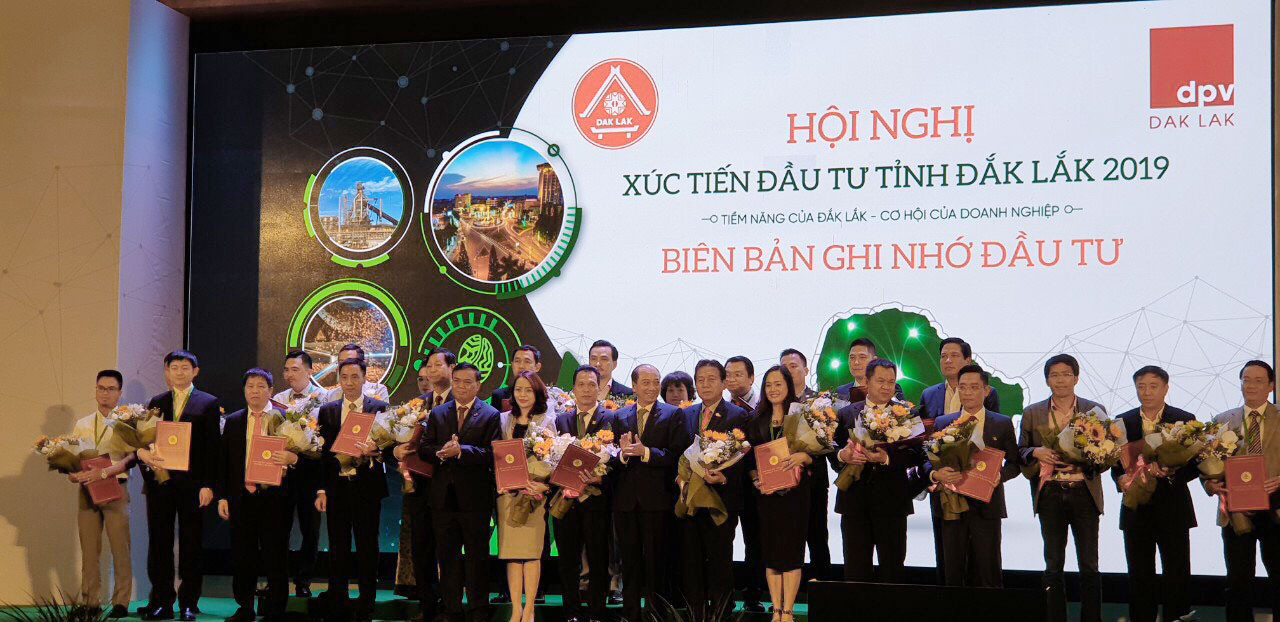 Dak Lak will be the key investment destination of FLC Group in the Central Highlands in the near future
The representative of FLC Group said the abundant young labor force, diverse cultural and historical identities, beautiful and majestic natural scenery, synchronized transportation system , etc. are some of the factors driving the Group to choose Dak Lak as the next investment destination in the Central Highlands. The Group aims to invest in a large-scale ecotourism project which will make use of Dak Lak's natural beauty to create a closed, integrated ecosystem connecting provinces of the Central Highlands.
Previously, FLC Group supported the Central Highlands provinces in organizing events such as: Vietnam Brocade Festival in Dak Nong; Central Highland Cong Chieng Festival 2018 in Gia Lai.
2019 Buon Ma Thuot Coffee Festival takes place from 9 to 16 of March, including main activities such as: Vietnam Specialty Coffee Competition; Exhibition on the World's Coffee History; Competition for coffee farmers, etc.