A series of campaigns have been launched and will be implemented during October, 2019 to celebrate FLC Group's 18th Anniversary. Those programs are to spread out meaningful messages about the sustainable development and green living style.
 "Green resorts for fresh and clean hospitality"
"A green FLC in a green planet" is one of the remarkable campaigns launched in the whole FLC Hotels & Resorts system – the unit that manages and operates resort complexes of FLC Group.
The campaign, which lasts during October 2019, aims to raise awareness about environmental protection and keeping resort space clean through practical activities. These include from simple habits such as recycling paper, saving electricity – water, using environmentally friendly materials, etc. to major changes such as reorganizing room layout to make use of sources of energy, increasing greenery coverage, installing smart equipment, etc.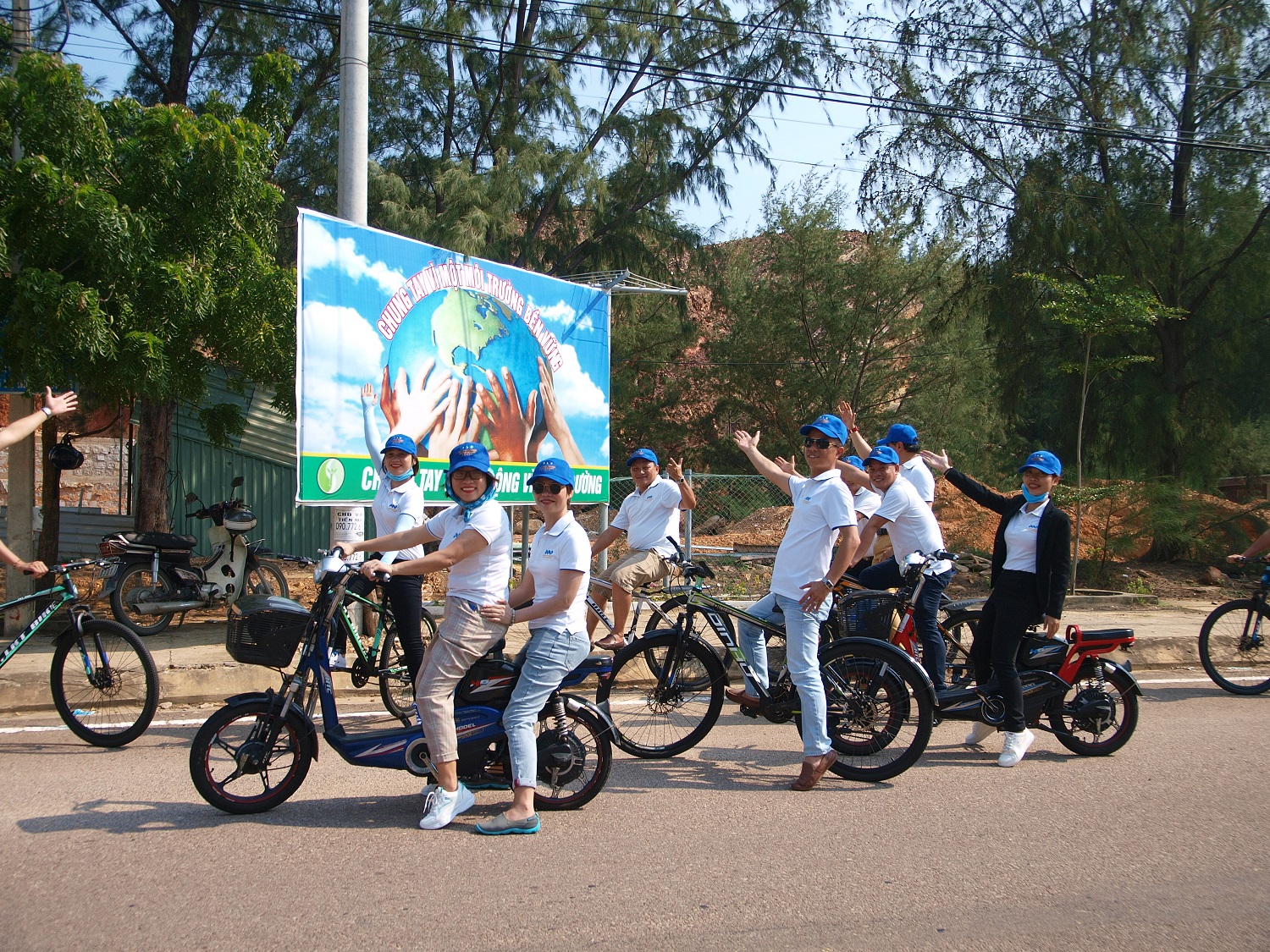 A bike tour by FLC Quy Nhon's staff to raise awareness about environmental protection
FLC Group also launched community activities beyond its resort complexes, such as cleaning beaches, donating trees to localities and calling for community participation in increasing greenery coverage.
FLC Group's resort projects have been so far developed in semi-desert areas, wetlands or old coal mining fields. Accordingly, the Group has applied different measures to improve the environment and geography to transform those undeveloped places into favorite green resorts.
Specifically, FLC Quy Nhon's staff has planted millions of trees and flowers in the coastal area of Nhon Ly beach. After years of new planting and replantation, there are now around 2 million of trees and flowers growing in the complex. This green vegetation has contributed to improving weather conditions of Nhon Ly beach and creating an ideal hospitality space.
"We hope to raise individual awareness and responsibility about preserving environment in general and natural landscape in particular through Green Campaigns, bringing visitors best experiences," said a representative of FLC Hotels & Resorts.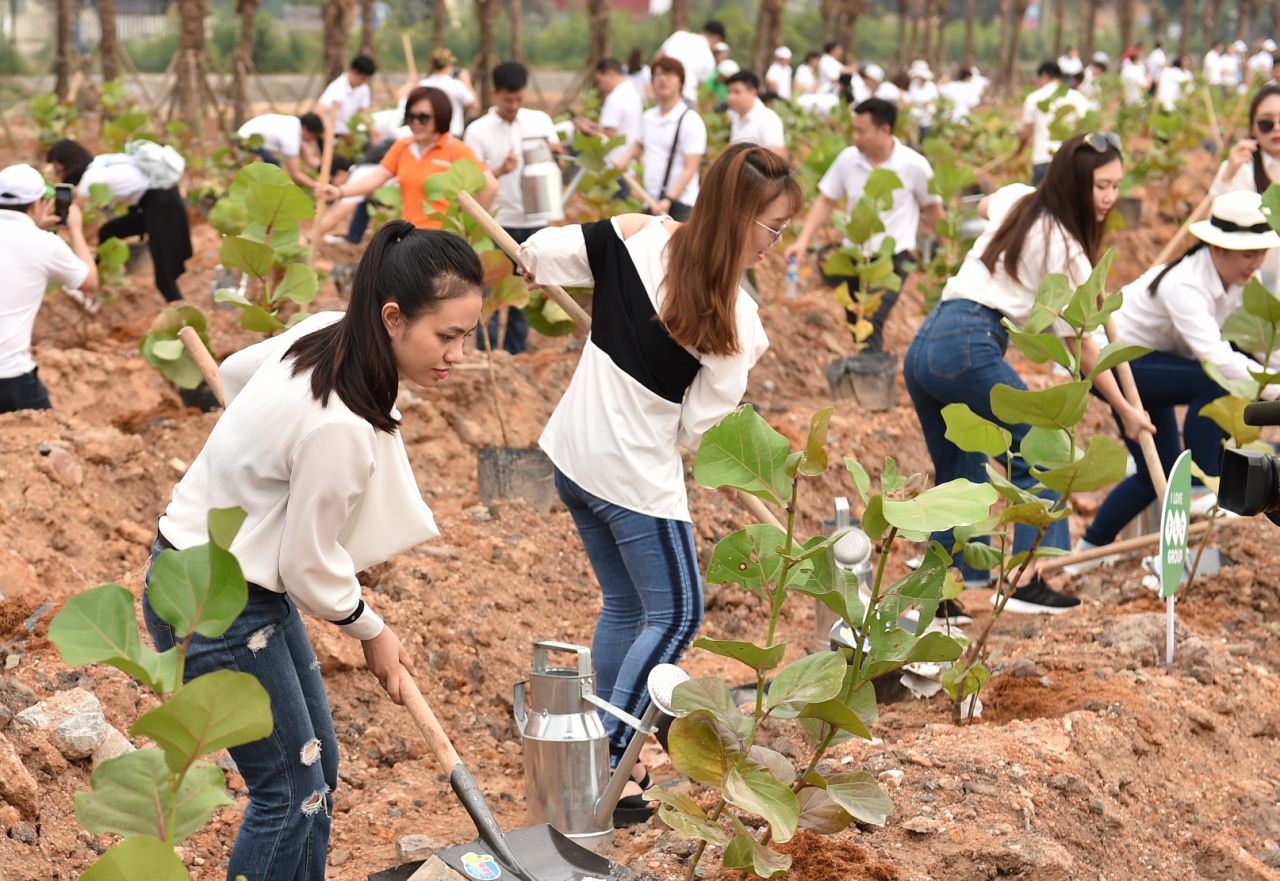 The Go Green Campaign was launched in the whole system of FLC Group
As one of the leading brands in resort real estate in Vietnam, FLC Group puts great attention in creating and preserving green spaces in all resort complexes, considering it a core task of the Group's employees.
Green Campaigns, such as planting trees, cleaning beaches, saving power, etc. have actually periodically implemented by FLC Group. Some of highlight activities include the Go Green campaign which is held annually or green flights of Bamboo Airways.
 A series of diverse activities
In addition to the Green Campaigns, in celebration of the 18th anniversary, FLC Group has also launched other activities with practical meanings.
Ahead of the Gala Ceremony, a Voluntary Blood Donation program will be held on October 21 for all FLCers in Hanoi. This is also a periodic activity which has been always welcomed by the Group's employees, showing corporate responsibility to community.
Notably, the Training and Management System Development Division was established, engaging FLCers in building the Group's corporate culture through a training program called "FLC Group of civilization and hospitality". The program, which spreads out small behaviors such as greeting, smiling, etc., has quickly showed positive effects, creating a joyful and friendly working atmosphere.
Additionally, FLCers will enjoy moments of "burning out" with FLC Run – a marathon in Sam Son, a beautiful coastal city, or FLC's Voice – a competition for those who are passionate about singing with the total prize value of up to VND300 million (USD12,950).
The "Youth Melody" Gala taking place on the evening of October 26 at FLC Samson promises to be the grand banquet for the above series of activities with impressive art performances and moments to reflect on FLC development path. Additionally, the Gala is also the final round of FLC's Voice, promising to bring FLCers an unforgettable emotional music party.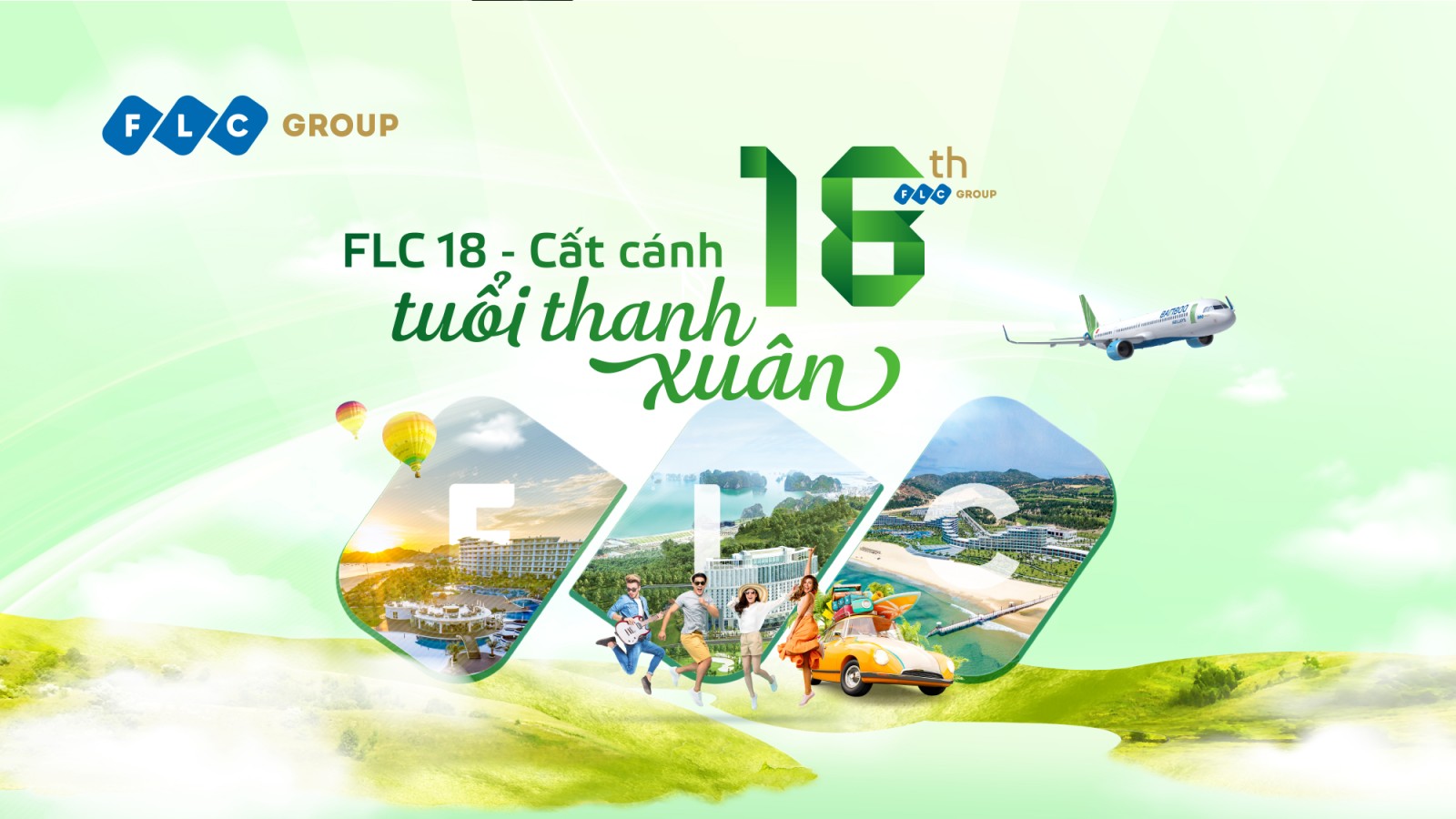 Different events and activities to celebrate the 18th anniversary of the FLC Group
After 18 years of establishment and development, FLC Group is now one of the leading multi-sector corporations with core business areas of real estate, aviation, hospitality tourism and agriculture, etc. In particular, FLC Hotels & Resorts have significantly contributed to improving the appearance of tourism in many new destinations in Vietnam where FLC Group's projects are developed. Golf courses and 5-star hotels in the Group's resort complexes were consulted and designed by the world's renowned brands, aiming at harmonizing with the natural ecosystem, fostering sustainable development in the project area.