According to the Quarter IV Financial Report issued recently, the year 2019 had witnessed the profit before tax and the profit after tax of FLC Group (FLC – HOSE) reaching VND 783 billion (nearly USD 34 million) and VND 679 billion (over USD 29 million) respectively. These make up a rise of nearly 16% and nearly 45% compared to 2018, which surpass the planned target.
As one of the leading real estate developers in the Vietnamese market, FLC Group consecutively obtain a turnover of more than VND 10,000 billion (approximately USD 430 million) in 2017 and 2018. In 2019, new investments especially involving commercial operation of Bamboo Airways had made the revenue of the Group surge in a considerable manner.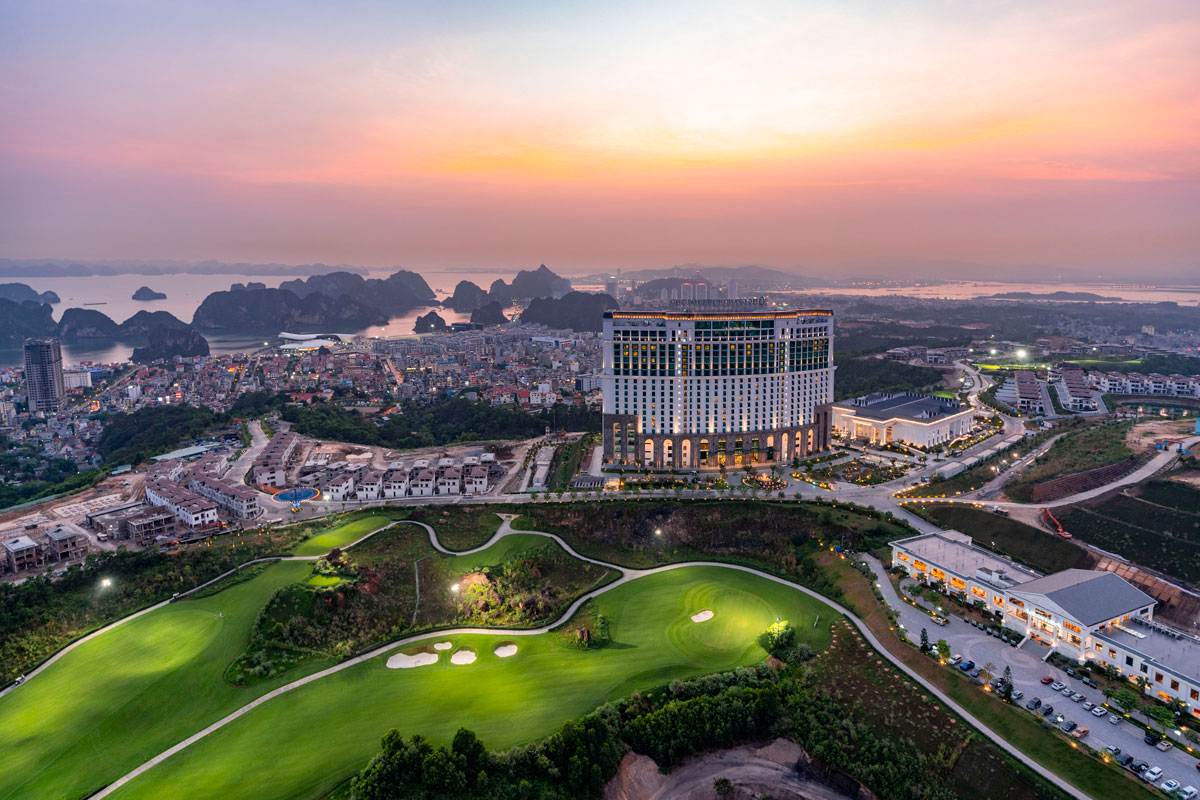 FLC Halong Bay Golf Club and Luxury Resort
Dramatic growth of revenue and profit
With particular reference to Quarter IV/2019, FLC Group reached a revenue of nearly VND 5,093 billion accounted from sales, which rises by 21% in comparison to the same period of last year. Despite the escalation of the cost price, the revenue derived from financial activities climbed up powerfully to VND 1,482 billion (USD 63.7 million), resulting in a profit after tax in the last 3 months of the year alone reaching nearly VND 591 billion (USD 25.4 million), which is double the same period of last year.
In total, FLC Group in 2019 obtained a net revenue of VND 16,419 billion (USD 705.6 million), increasing by more than 40% compared to 2018 and completed 82% of the annual plan. The profit after tax reaches VND 679 billion (USD 29.2 million), which sees a massive growth by nearly 45% and the fulfilment of 119% of the plan set out by the general meeting for 2019.
| | | | | |
| --- | --- | --- | --- | --- |
| Unit: USD million | Quarter IV/2019 | Increase/Decrease compared to same period of last year | 2019 | Increase/Decrease compared to 2018 |
| Revenue from sales and services | 218.8 | 21% | 714.7 | 37.9% |
| Net revenue | 215.2 | 22.8 % | 705.4 | 40.4% |
| Revenue from financial activities | 63.7 | 253% | 132.2 | 244.2% |
| Profit before tax | 21.7 | 37.4 % | 33.6 | 15.6% |
| Profit after tax | 25.4 | 108.1% | 29.2 | 44.6 % |
The structure of the revenue retrieved from sales and services of FLC Group has posed significant change compared to 2018, which involves noticeable rise of the service segment. In 2018, this area of business contributes only over 4% of the total revenue. However, the presence of Bamboo Airways this year has resulted in a surge to 29% in the revenue breakdown.
By December 31st 2019, the total asset of FLC Group has grown by more than VND 6,700 billion (USD 287.9 million) to reach VND 32,622 billion (USD 1,401 million). Therein, the liabilities and owner's equity went up by VND 4,084 billion (USD 175.5 million) and VND 2,649 billion (USD 113.8 million) respectively. The ratio of the liabilities to the owner's equity is 64.2%, which slightly decreases compared to 65.2% reported on the first day of the year.
Mark of 2019
The year 2019 had witnessed numerous imprints of FLC Group in its core business areas. Among those, the most worth-noticing piece remains with the aviation segment. Bamboo Airways had strived powerfully throughout the year, following the completion of almost 20,000 flights, serving nearly 3 million passengers with the on-time performance rate of over 94%, which is the highest in the entire Vietnamese aviation sector.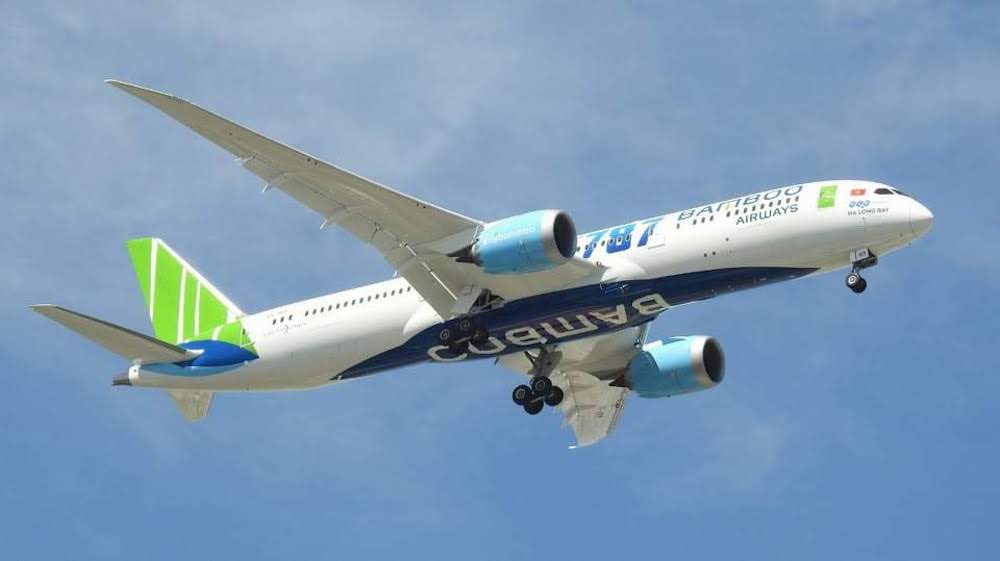 Boeing 787-9 Dreamliner aircraft of Bamboo Airways
Starting with only 6 aircraft at the time of the first flight, the fleet of Bamboo Airways will be expanded to 30 aircraft as early as Quarter I/2020 with inclusion of 4 wide-body aircraft – Boeing 787-9 Dreamliner. This will make Bamboo Airways become the first Vietnamese private airline to operate wide-body aircraft.
In 2020, the air carrier of Mr. Trinh Van Quyet sets a target of acquiring 30% of the aviation market share, operating 85 domestic and international flight routes, and expects the capitalization will reach USD 1 billion after listing.
In the field of real estate, in contrast to the quietness of the market, 2019 was an exciting year of FLC Group following the construction of numerous projects all over Vietnam commencing. These include FLC Quang Ngai (Quang Ngai province), FLC University urban area (Quang Ninh province), FLC LaVista Sa Dec (Dong Thap province), FLC Legacy Kontum (Kontum province), etc.
Moreover, one of the most noticeable marks lies with the born of FLC Homes – a primary real-estate brand in the ecosystem of FLC Group. With the target of being in top 3 greatest real estate businesses in Vietnam, FLCHomes possesses more than 300 projects in support of investing, distributing and operating, which is sufficient to ensure the supply capability and maintain the operation of FLCHomes until 2030.
Recently, FLCHomes has claimed its profit after tax of nearly VND 220 billion (USD 9.5 million), which reached the planned target a-month in advance. The company also sets a target for annual growth and average profit after tax being 46% and 60% respectively in the next 5 years.