On November 13, 2019, FLC Group and Vietnam Bank for Agriculture and Rural Development (Agribank) officially signed an agreement on comprehensive strategic partnership, which enables the use of each other's products.
Comprehensive Strategic Partnership Signing Ceremony between FLC Group and Agribank
On the side of FLC Group, the Signing Ceremony witnessed the attendance of Mr. Trinh Van Quyet – Chairman of FLC Group, and Ms. Huong Tran Kieu Dung – Vice Chairwoman cum General Director of FLC Group. On the side of Agribank, there was the presence of Mr. Tiet Van Thanh – Member of Board of Executives cum General Director of Agribank, to-gether with 30 senior officers including directors as well as heads and vice heads of de-partments of Agribank's branches all over Vietnam.
In accordance with the signed agreement, Agribank pledges to accommodate superior financial services in relation to account management, fund transfer pricing, automatic investment plan, credit services, bank guarantee, etc. with the purpose of serving production, business and project investment activities of FLC Group. Along with that, Agribank will prioritize utilizing hotel, hospitality and air transport services provided by FLC Group.
In the other way round, FLC Group will also put Agribank in the top of their list when picking up banking services as well as assigning a focal point agency to assist in capital budgeting for future projects. More discussion and negotiation about investment and association demands will be conducted in support of attaining effective collaboration in the upcoming time.
Accordingly, premium banking services of Agribank will be incorporated into the high-end ecosystem of FLC Group with inclusion of world-class hospitality and golf resort complexes and services Bamboo Airways. The purpose of such is to optimize benefits for customers and partners through 5-star service experience.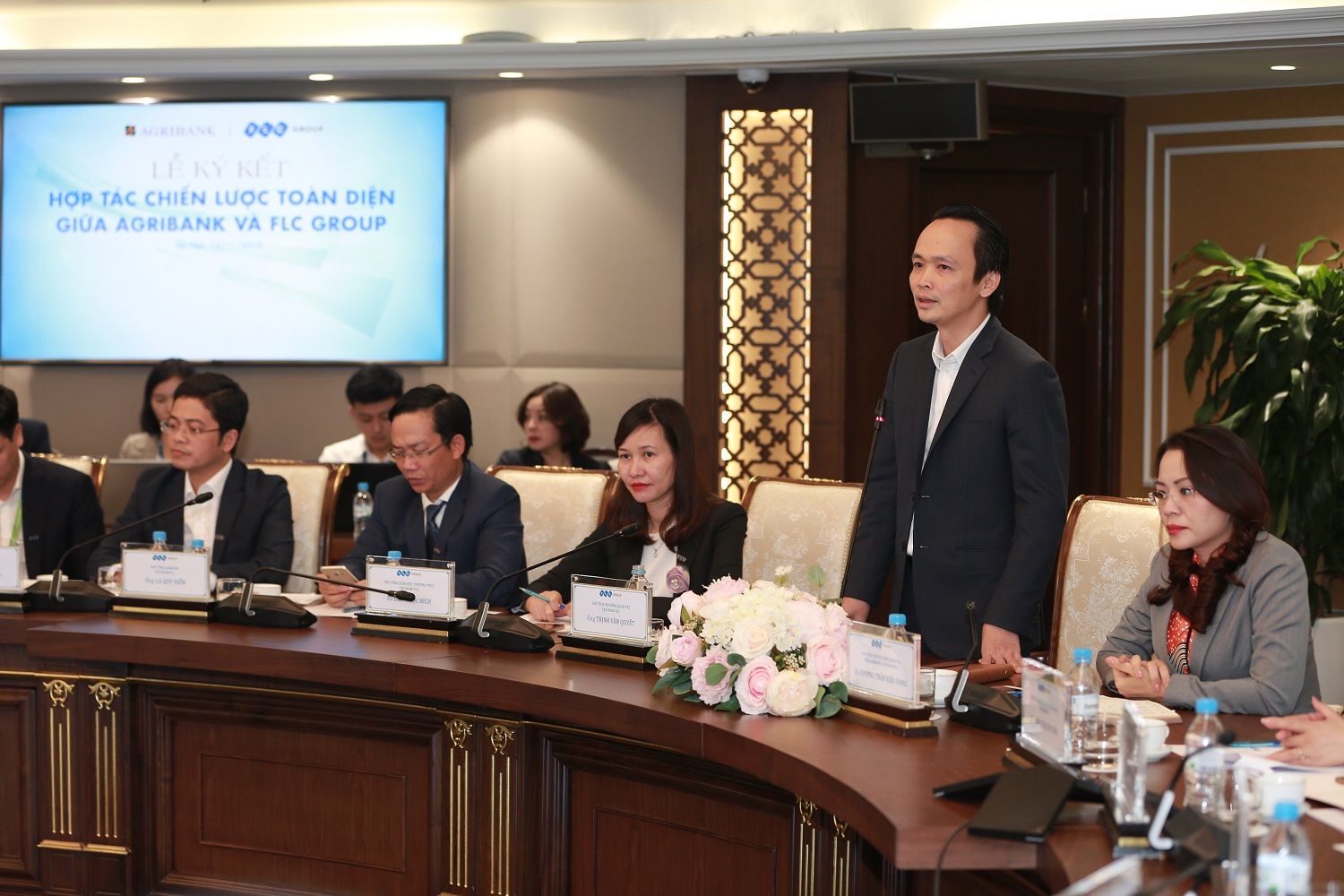 Mr. Trinh Van Quyet – Chairman of FLC Group giving speech
Speaking at the Ceremony, Mr. Trinh Van Quyer – Chairman of FLC Group expressed high appreciation for the partnership with Agribank. He expected that the comprehensive partnership agreement will act as a foundation to foster both the parties using the diverse products and services of each other,thereby fully promoting and exploiting potential, standing as well as competitive capacity of each side.
Being impressed by the dramatic development of FLC Group in the recent time, Mr. Tiet Van Thanh – Member of Board of Associates cum General Director of Agribank had presented his desire in profoundly cooperating with FLC Group in the field of real estate, tourism, aviation and high-tech agriculture.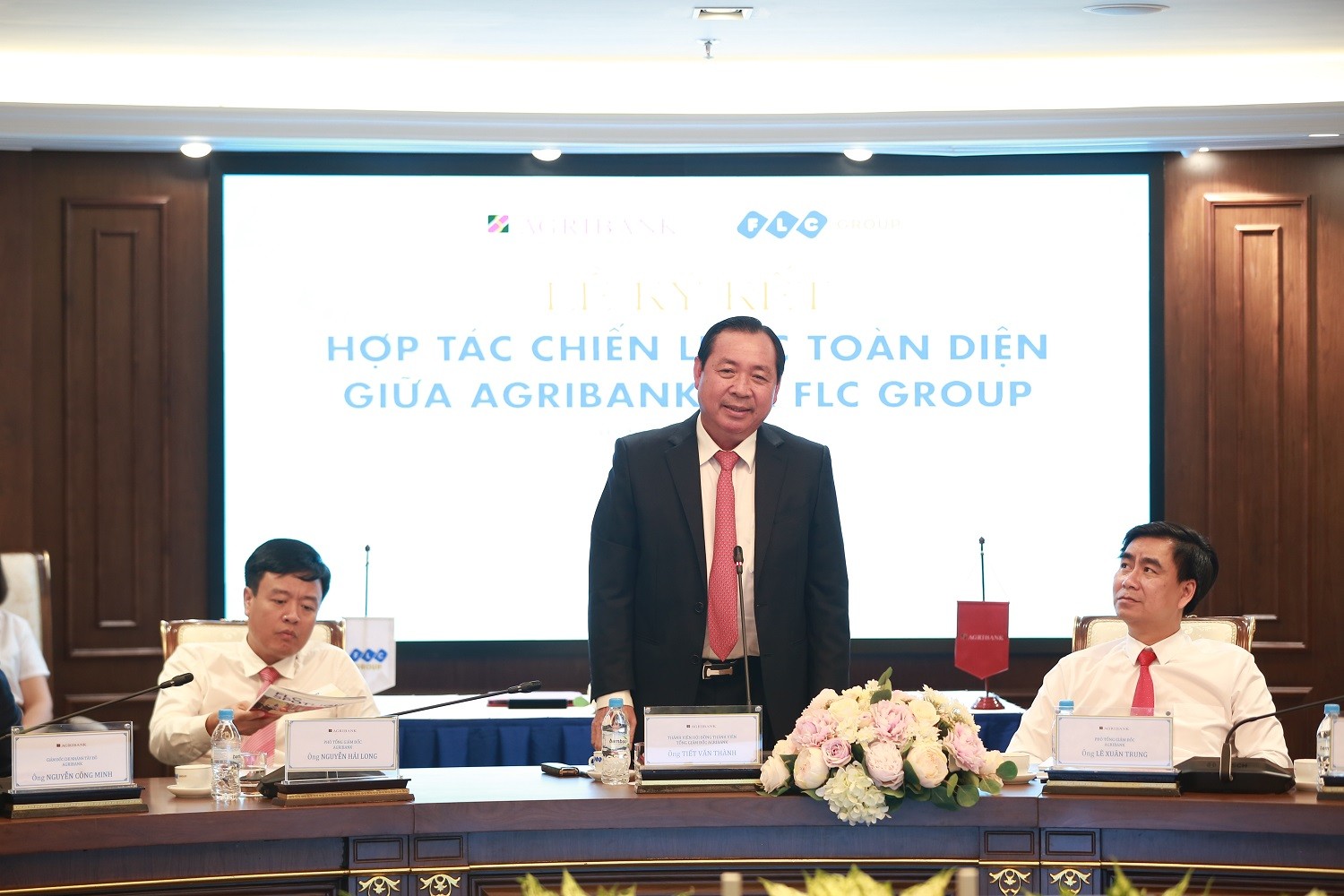 Mr. Tiet Van Thanh – Member of Board of Associates cum General Director of Agribank
 "Possessing a network of over one thousand domestic and international financial institutions, Agribank is confident to create enormous potential for FLC Group. This strategic partnership agreement will enable both the parties to effectively materialize the implementation of inclusive matters, and thereby reinforce the trust and lift the relation between Agribank and FLC Group up to a new level in the furture", emphasized General Director of Agribank.
By demonstrating its capability and years of experience in real estate investment in Vietnam, FLC Group has generated a large number of word-class products for the market. Typical examples include golf resorts such as FLC Sam Son, FLC Ha Long, FLC Quy Nhon, etc. and abundant modern urban residence projects and aprartment-office-commercial centre complexes all over Vietnam.
In parallel to real estate, aviation is also a key business of FLC Group with the establishment of Bamboo Airways. The Airline has been known as a phenomenon in the Vietnamese aviation industry due to it having the highest on-time performace rate and being the first private 5-star-oriented airline.
Bamboo Airways currently operates 30 domestic and international flight routes. This  network is expected to be expanded to 60-70 routes by the end of 2020. In order to fulfil this target, Bamboo Airways fleet by the end of this year 2019 will be increasing to 30 aircraft, which encompasss the most advanced models, namely Airbus A321neo, A320neo and Boeing 787-9 Dreamliner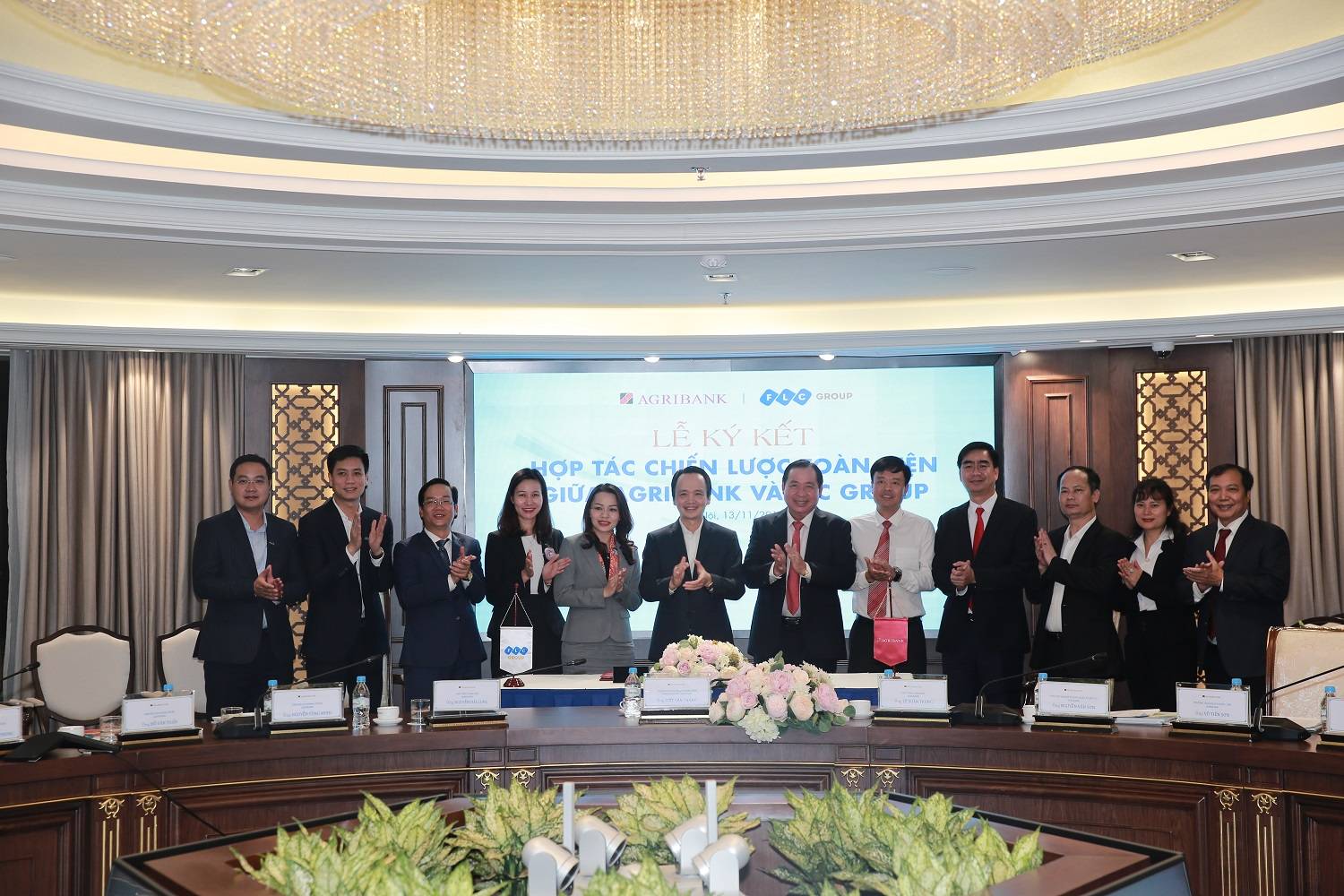 FLC Group and Agribank highly expect that both the parties will be accompanying each other to develop.
Based on the signed agreement on comprehensive partnership, FLC Group and Agribank will together promote the capacity and financial resources for extending investment strategies in the upcoming time. Apart from the association for the purpose of optimizing the inherent strengths, the partnership between these two reputable brands promises to create many quality products and services, which serve the increasing needs of the community.
Background information of FLC Group
FLC Group is a multisector economic corporation that retains the most proactive and effective operation in Vietnam, with the main focus placed upon real estate investment and business, aviation, tourism services, hospitality, golf and high-tech agriculture. In addition to these core sectors, a number of extended business areas have also been receiving increasing investment from FLC Group. These encompass construction, financial investment, extraction and processing; pure water, education and health. Following the motto of pursueing sustainable development, FLC Group always aims to conquer higher targets and is a top choice of every partner and custome in both domestic and international dimensions.
Background information of Agribank
After over 30 years of development, Agribank has been recognized as the leading state commercialm bank in Vietnam with a total asset of over VND1,200,000 billion (nearly USD52 billion), mobilized capital of nearly VND1,300,000 billion (over USD-56 billion), credit and investment of over VND1,000,000 billion (over USD-43 billion). Outstanding loans in agriculture and rural areas always account for over 70% of total loans and over 50% of agricultural and rural credit market share in Vietnam. Agribank currently offers over 200 convenient banking products and services, improving access to banking services for the economy, with focus on the agriculture sector, thereby making a positive contribution to the process of accelerating non-cash payments especially in rural areas.
As one of the state-owned commercial banks playing a key role in the banking system, Agribank always promotes the pioneering and exemplary role of a state-owned commercial bank in leading the system of credit institutions to strictly and effectively implement the national monetary policy and policies of the Party and the State on monetary and banking issues, especially credit policies for agricultural and rural development. This contributes to stabilize the macroeconomics, control inflation, foster growth and ensure social security. Following the development strategy, Agribank has been striving to become one of 150 banks that possess the largest asset in Asia by the end of 2020.