(CafeF) According to the information from FLC Group, FLC Faros Construction Joint Stock Company (listed on HOSE under ROS) will be the general contractor of FLC Tropical City Ha Long project – Phase 2 in Quang Ninh.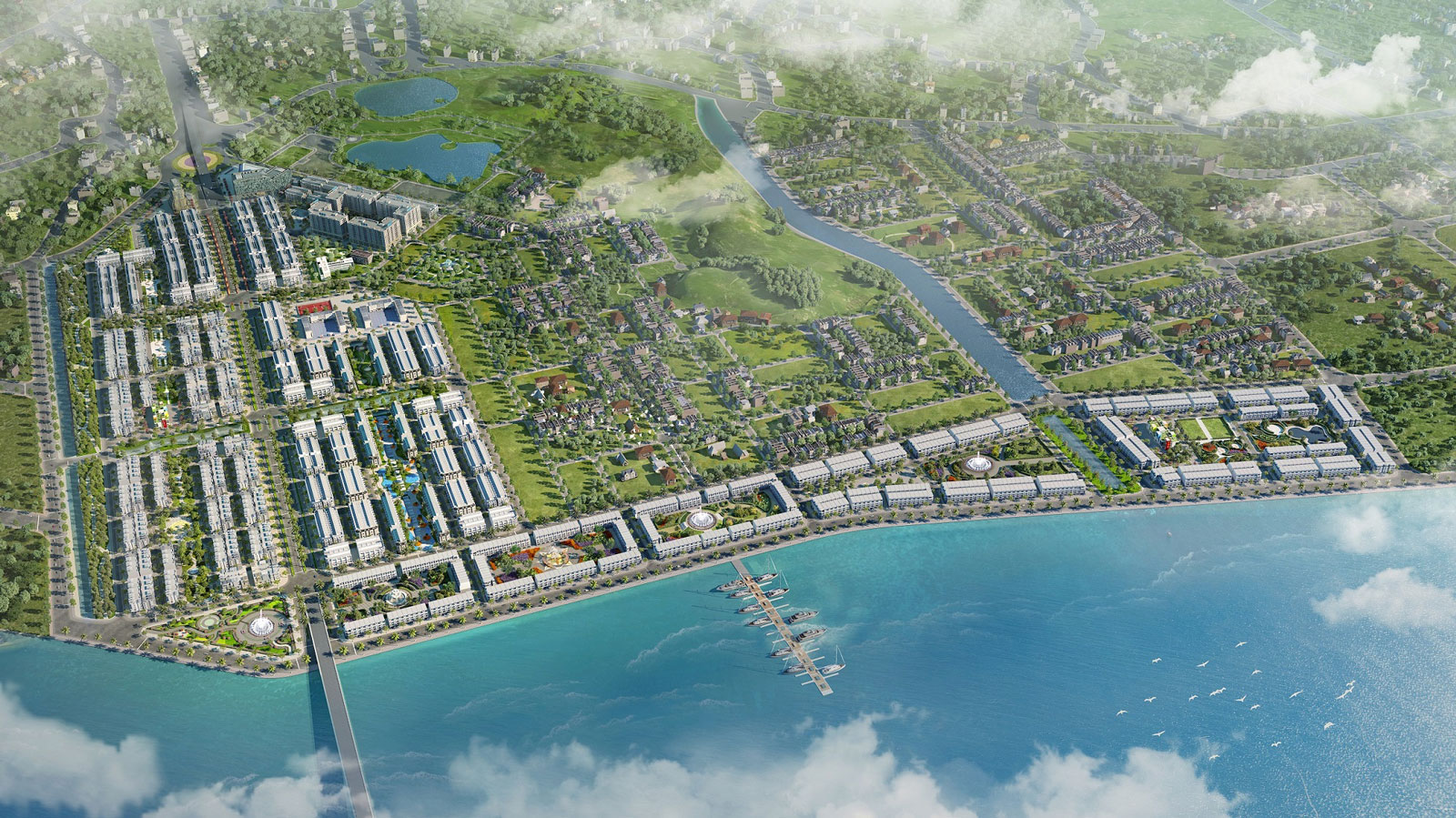 FLC Tropical City Ha Long project – Phase 2 involves 2 leading modern marinas in Quang Ninh
Erected on a total area of nearly 90ha, FLC Tropical City Ha Long spans across Cao Xanh ward and Ha Khanh ward, which is an area connecting Ha Long with Hoanh Bo. It is reported that Hoanh Bo is planned to be the a new centre of Ha Long city after expansion.
The location of FLC Tropical City Ha Long possesses ideal geographic characteristics including the front facing the sea; the rear leaning on the mountainside; the South West side benefiting a view towards the mountains in the distance; and the South East side adjoining Dien Vong river and overlooking Cua Luc bay. The project involves 2,600 shophouses, terraced houses and nearly 900 apartments.
Following the success of the Phase 1, the Phase 2 is expected to introduce more than 1,400 shophouses, terraced houses with various area options ranged from 75 to 179m2. All of these houses are integrated with broad-minded green spaces. The products of the Phase 2 are claimed to possess precious location due to them having view towards the sea as well as numerous comprehensive facilities including a super modern marina.
As one of the major projects of FLC Group in Quang Ninh, FLC Tropical City Ha Long is currently having the construction process accelerated by the collaboration between the client and the general contractor – FLC Faros in order to ensure that this project will start operating as early as 2020.
Previously, FLC Faros had also been assigned as general contractor of many major projects of FLC Group that commenced in the recent time all over Vietnam.
To name some, FLC Hilltop Gia Lai hotel and shophouse complex; FLC Premiere Parc urban area with a total investment capital of nearly VND 3,000 billion (nearly USD 130 million) in Hanoi; 1,026ha FLC Quang Ngai resort complex with a total preliminary investment capital estimated to be VND 11,000 billion (nearly USD 476 million); or a range of high-end urban area projects such as F:C Legacy Kontum (Kon Tum), FLC Vista Sadec (Dong Thap), etc.
In the last 3 years, FLC Faros has consecutively been in the top 500 largest businesses in Vietnam. By the end of Quarter III 2019, the company had reached the net revenue of VND 1,179 billion (USD 51 million), which is subject to a rise of 180% compared to the same period of 2018. The accumulated net revenue of FLC Faros in the first 9 months is accounted to be VND 3,514 billion (USD 152 million) with the profit after tax reaching VND 76 billion (USD 3.3 million).
Along with the role as general construction contractor, FLC Faros is also widely known as the investor of many major real estate projects, such as FLC Faros Quang Binh ecological hospitality villa area project, Golf Institute Quy Nhon hospitality villa area project, etc.