New aircraft have been continuously joining Bamboo Airways' modern fleet recently, which helps improve both the quantity and quality of the Airline's fleet, increase the operational capacity and achieving its goal of offering 5-star service on every flight.
Advanced aviation technology
In November 2019, Bamboo Airways will receive its Airbus A320neo aircraft at the Airbus Factory in Toulouse, France. This is the first aircraft in the purchase order signed by Bamboo Airways and Airbus in 2018, and also the first Airbus A320neo in Vietnam.
One of the special features of this aircraft is the impressive and unique exterior design by Viet Max, with "Fly Green" inscription and the image of bamboo forest reaching to the sky, which demonstrates the Airline's commitment to protecting the environment.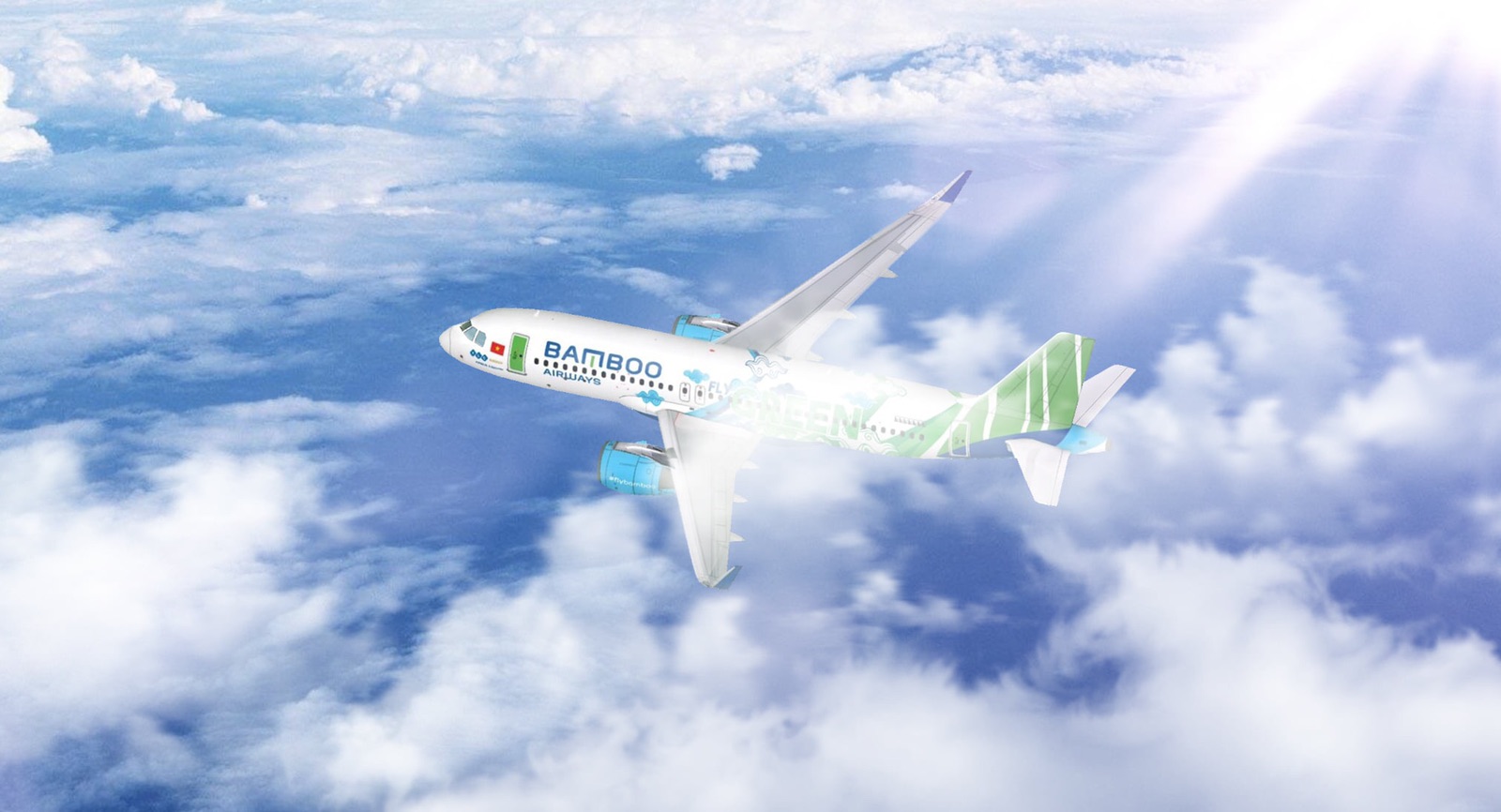 Unique appearance of Bamboo Airways' Airbus A320neo will be officially "revealed" in November 2019
In addition to outstanding features inherited from the A320 family, the Airbus A320neo delivered to Bamboo Airways is equipped with the new Leap-1A engine from CFM International – one of the world's leading suppliers of commercial aircraft engines, which helps reduce up to 15% fuel consumption compared to older aircraft models.
Manufactured in 2019, the Airbus A320neo cabin is 27.51m in length and 3.70m in width, allowing the maximum configuration of 194 seats. In addition, Bamboo Airways continues to increase passenger cabin comfort by reducing the number of seats to 170, maximizing legroom, seating and reclining space, and widening the aisle in the cabin.
"As an airline with 5-star-oriented service, Bamboo Airways continuously expands and upgrades its young and modern fleet, keeping up with the rapid development of the world's aviation industry. The Event of receiving the first aircraft of Bamboo Airways is an important milestone of the Airline's sustainable development, improving the Carrier's operational capacity, upgrading its service quality, and providing passengers with opportunities to access to high-quality aviation services," a representative of Bamboo Airways said.
The Airline's representative emphasized that to achieve this result, Bamboo Airways has closely and effectively worked with Airbus on both financial and technical aspects. The Airline will continue to foster the cooperation with Airbus in all aspects, apply the latest technology, effectively utilize aviation technology solutions.
The first "green" airline in Vietnam
After arriving in Vietnam, Bamboo Airways' new Airbus A320neo will operate green flights with the reduction of single-use plastic products, speeding up the process of launching the Airline's Fly Green campaign with 100% green flights. Bamboo Airways aims at becoming the first green airline in Vietnam to minimize single-use plastic on all flights from November 1, 2019.
Previously, the Airline's "Fly Green" flights have been operated since June 2019, receiving a lot of positive feedback from domestic and foreign customers.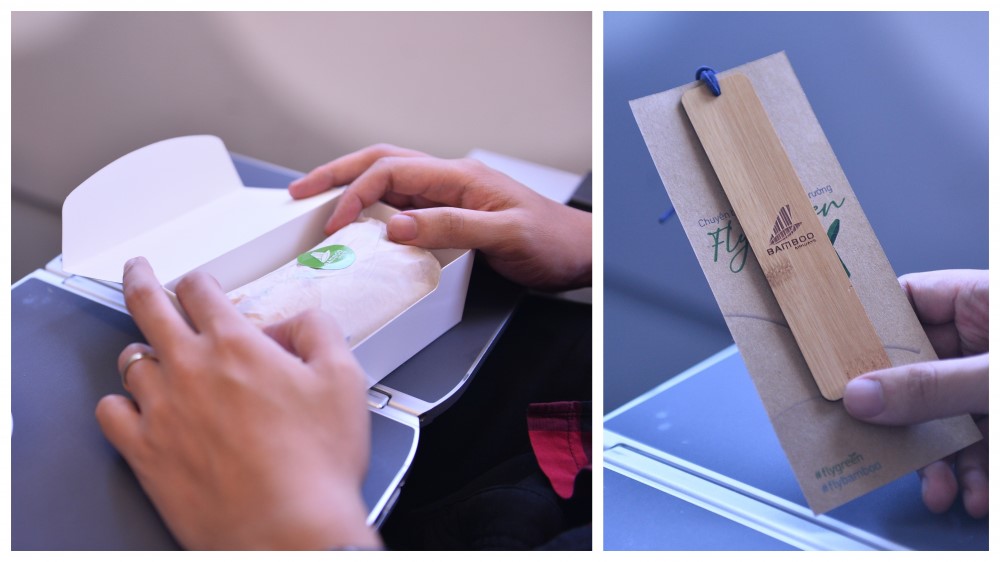 Bamboo Airways has replaced most of single-use plastic products with environmentally friendly materials that can be recycled or biodegradable since November 2019.
Talking about the "Fly Green" campaign, a representative of Bamboo Airways said that using environmentally friendly products is one of the first activities conducted by Bamboo Airways to keep up with the "green" development trend in the aviation industry, which is being welcomed by many airlines worldwide.
In particular, Bamboo Airways replaces single-use plastic with environmentally friendly materials that are biodegradable or can be recycled. For example, plastic utensils are replaced with wooden ones, blankets are made of kraft paper, nylon gloves and garbage bags are replaced with biodegradable materials, etc. Items made of reusable plastic are still be researched by the Carrier.
Improve the competitiveness
In order to become an environmentally friendly airline, Bamboo Airways has carried out many activities, including upgrading its fleet, products, services, etc. especially standardizing its modern and fuel-efficient fleet.
The Airline's fleet includes the Airbus A320neo narrow-body aircraft that can reduce 15% emissions compared to the same size aircraft, Airbus A321neo which can reduce 5,000 tons of emissions a year compared to the old generation aircraft, or the wide-body Boeing 787-9 Dreamliner which is believed to save 20% fuel compared to the same size aircraft.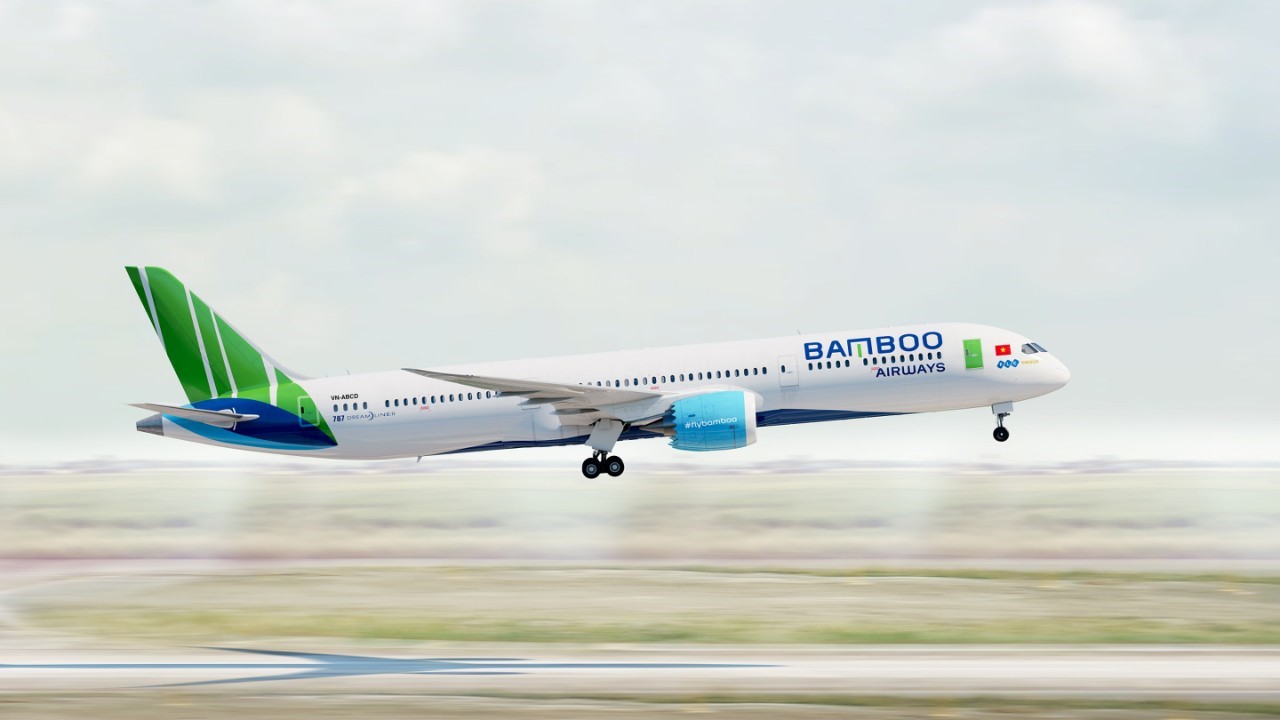 Bamboo Airways' Boeing 787-9 Dreamliner aircraft
Before receiving the new Airbus A320neo, Bamboo Airways had officially received two Boeing 787-9 Dreamliner aircraft from GE Capital Aviation Services (GECAS) on October 22. Accordingly, Bamboo Airways has become the first private airline in Vietnam to operate wide-body aircraft.
From the end of 2019, the Airline's fleet will reach 30 aircraft, which is aimed/planned to grow to 100 by 2024.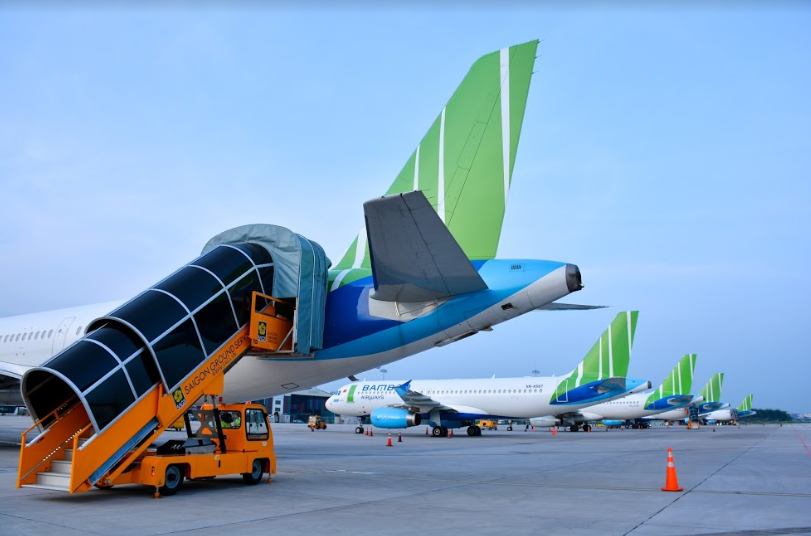 From the end of 2019, the Airline's fleet will reach 30 aircraft, which is aimed to grow to 100 by 2024.
Continuously receiving new aircraft helps Bamboo Airways strengthen its resources to connect domestic tourism with international markets. In the long term, this will help improve the competitiveness of Vietnamese airlines in the international market, contributing to the effective exploitation of the existing aviation infrastructure system, thereby promoting investment, enhancing exchanges and promoting international economic integration.
Bamboo Airways is currently exploiting 28 domestic and international routes. The Airline plans to expand the network to 37-40 routes by the end of 2019, including regular international routes to South Korea and Taiwan (China) and Southeast Asia.
As for now, the Airline has operated more than 14,000 safe flights with an average load factor of 90%, the OTP rate of 93.9%, the highest in the entire aviation industry of Vietnam from January 2019 to September 2019.