The year 2018 marks the breakthrough transition of Quang Ninh following the completion of many transport infrastructure including roads and bridges and major tourism infrastructure.
Typical examples are Ha Long International Harbor, Van Don International Airport, Bach Dang Bridge, Ha Long – Hai Phong and Ha Long – Van Don highways and world-class FLC Ha Long Beach & Golf Resort Complex together with a number of other tourism and hospitality projects. These have reinforced the standing of Quang Ninh province, which is a leading tourism, cultural and hospitality centre in the region and even Vietnam
On the occasion of the New Year 2019 being imminent, we have conducted a brief interview with Ms. Vu Thi Thu Thuy – Vice President of Provincial People Committee about the development orientation of Quang Ninh's tourism in 2019.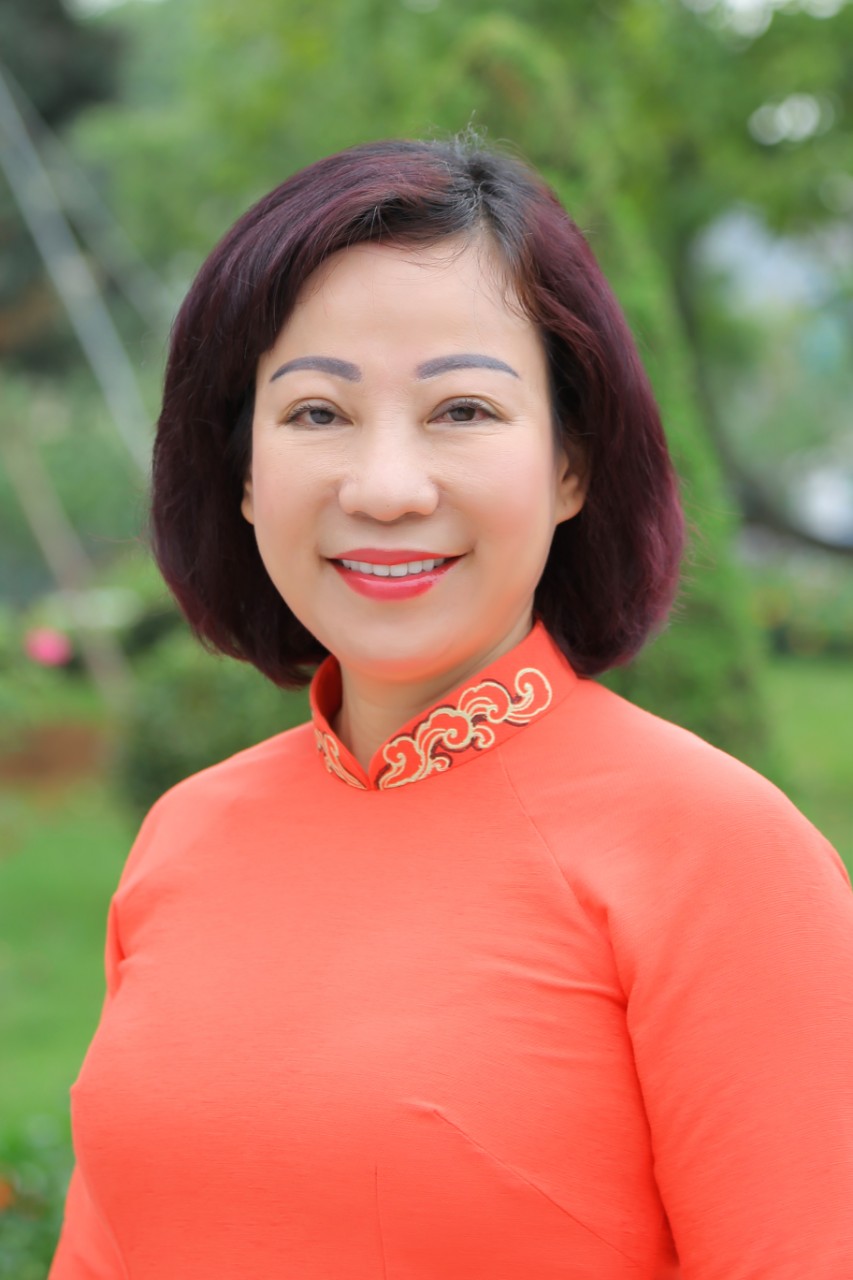 Ms. Vu Thi Thu Thuy – Vice President of Quang Ninh People's Committee
 As the Lunar New Year is getting closer, following the breakthrough infrastructure development investment in 2018, could you please let me know the development orientation of Quang Ninh's tourism in 2019?
Quang Ninh province has determined that, firstly, the tourism sector of the province will fundamentally rise to be a leading economic sector which creates motivation for the socio-economic development. Secondly, it will be more professional and be accommodated with a more modern and comprehensive infrastructure system. In addition, the tourism products must be high quality, diverse and pose powerful brands; they must feature the unique vernacular cultural characteristics of Quang Ninh. Last but not least, Quang Ninh must strive to become one of the local areas that possess the leading developed tourism industry in both domestic and South East Asia's dimensions.
Following the completion of a number of transport infrastructure constructions in the recent time such as Bach Dang bridge; Ha Long – Hai Phong highway; refurbishment of National Highway No 18 – Sections Uong Bi – Ha Long, Uong Bi – Pha Lai, Ha Long – Mong Duong; and refurbishment of infrastructure system as well as urban embellishment in Ha Long city and other areas in the province, on the coming December 30rd, Quang Ninh province will witness the opening of Van Don International Airport, Ha Long International Harbor, and Ha Long – Van Don highway. These transport infrastructure constructions are considered as a gateway that attracts the arrival of international visitors. Along with the comprehensive development of tourism infrastructure, which involves the born of world-class hotels, resorts, parks and entertainment areas, will generate a huge opportunity for the development of Quang Ninh's tourism. In 2019, Quang Ninh expects to welcome 14-15 million visitors with therein 6-6.5 million international tourists.
Quang Ninh will continue fostering the construction of tourism market development strategy for itself, with special focus placed upon prospective markets, which implicate high level of expense. These include Western Europe, Eastern Europe, the US, Japan, Korea, Russia and China. On the basis of such, the province will adopt changes in method and content, and increase applying modern technologies in the purpose of ensuring unified and professional implementation as well as the efficiency in promoting tourism domestically and internationally. In additions, the brand of Quang Ninh's tourism, which will be formed in respect to the image of Ha Long Bay, remains as an important mission. In the meantime, it is also necessary that the province improves the quality of workforce in order to satisfy increasing needs as a result of powerful development in the upcoming time.
Despite being selected as a venue for ASIAN Tourism Forum 2019 (ATF 2019) and Closing Ceremony of Tourism Year 2018, Quang Ninh has been suffering from lack of hospitality infrastructure in the luxury tier. What is your evaluation about the timely participation of FLC Ha Long Bay Golf Club & Luxury Resort in such significant events?
Possessing an advantage of being one of the most famous tourism areas in Vietnam, Quang Ninh is proud to be chosen to host National Tourism Year 2018 and ASEAN 2019.
Therein, the spotlight of the event was Launching Ceremony of National Ha Long – Quang Ninh Tourism Year 2018 taking place in April 2018 in association with Carnaval 2018 and Closing Ceremony of National Tourism Year 2018 in parallel to ATF 2019 and Ha Long – FLC 2019 Golf Open Championship that will be held in the middle of January 2019.
ASIAN Tourism Forum 2019 (ATF 2019) is an important annual tourism event of the nations in ASEAN, with inclusion of numerous activities such as ASEAN Tourism Minister Conference, Tourism Fair and a number of other specialized conferences. This is where tourism policymakers, businesses meet each other, exchange ideas and seek for business opportunities. This is also an enormous opportunity for Quang Ninh province in particular and Vietnam in general to promote unique tourism brands and products of their own. The Ministry of Culture, Sport & Tourism and Quang Ninh province have selected FLC Ha Long as a venue for Closing Ceremony of Ha Long – Quang Ninh National Tourism Year 2018 and many other activities during the period from 14th to 18th January 2019. These encompass Discussion Program of ATF 2019, Opening and Closing Ceremonies of ATF 2019, ASEAN Tourism Award Ceremony, together with a large number of side activities such as bilateral meeting, golf tournaments, tourism promotion and implementation in support of the conferences.
Due to the importance of the event, Quang Ninh province must pick up agencies that meet international standards and are experienced in organizing and operating international conferences and their related supporting events. Based on such requirements, FLC Ha Long Bay Golf Club & Luxury Resort has been qualified and therefore chosen as a venue for the aforementioned events by the Ministry of Culture, Sport & Tourism and Quang Ninh province.
This complex possesses an international conference centre that is capable of accommodating 1,500 guests and contain multiple functional rooms, high-class hotel and a range of restaurants and supporting services. These were just completed on December 15th and are now ready to serve the conference.
Along with that, the world-class 18-hole FLC Ha Long Golf Club will be hosting the ATF 2019 Friendly Golf Tournament designated for high-profile guests, ministers and heads of tourism agencies of its home country as well as partnering nations.
We believe that FLC Group together with Quang Ninh province and the Vietnamese tourism sector will be successful in organizing this important tourism event.
Bà đánh giá thế nào về tầm vóc dự án này và về chủ đầu tư FLC trong việc giúp Tỉnh tổ chức nhiều sự kiện mang tầm cỡ quốc gia và khu vực?
What do you think about the stature of this project and FLC Group in the role of an investor in terms of helping Quang Ninh province to organize many major national and regional events?
FLC Group has brought Ha Long and Quang Ninh a modern and significant construction, which should be in the list of high-end real estate projects that contribute to improve the tourism infrastructure in the province and Ha Long city. This is considered as one of the key infrastructure amenities that make our local area confident in hosting more and more activities and events in both national and international dimensions in the upcoming time.
I hope that FLC Group will continue produce more high-end projects and those that can pose motivation for Ha Long and Quang Ninh in the coming time. We pledge to always facilitate strategic investors like FLC Group in order to create quality products for the local area.
Thank you, Madam.